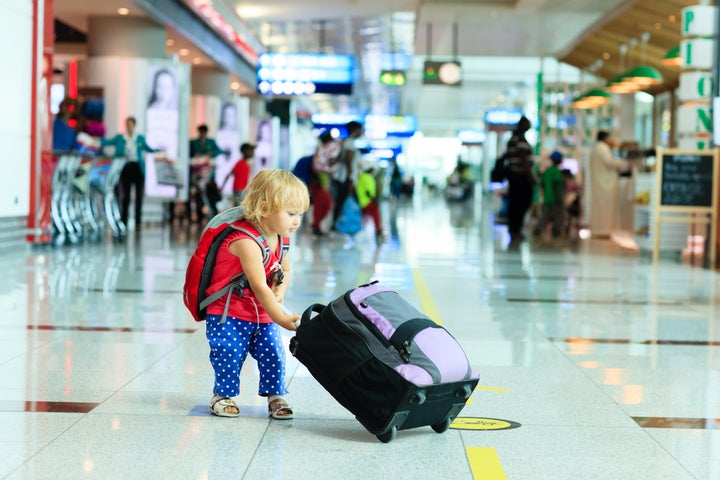 Everyone needs a passport to leave the country, even newborn children. But the process to obtain one for someone under the age of 16 is different than the process for an adult.
Here are two major differences: All children under 16 must apply for a passport in person, with a legal guardian. And their passports only last for five years, unlike adult passports, which are good for 10 years.
Even if your child already has a passport, be sure to check the expiration date of both yours and theirs before you plan a trip.
"Some countries require that passports be valid for 6 months beyond the date of travel," explained Amie O'Shaughnessy, CEO of Ciao Bambino, a travel agency specializing in planning family vacations with children. Tales of disappointed families who get to the airport and are unable to take their trip because of expired and expiring passports are common, she said.
Here's a rundown of steps to take in order to obtain a U.S passport for a minor. You'll have to run through this process for an expired passport too, as a minor's passport cannot be renewed.
1. Gather the documents
You need a few things before you fill out the passport application: Proof of the minor's citizenship is first. An original or certified birth certificate works, however, a photocopy does not. A certificate of citizenship, consular report of birth abroad or certification of birth works, too. An undamaged U.S. passport is permitted as proof of citizenship, even if it is expired.
The person accompanying the child to get a passport will need to show proof of legal guardianship. An original or certified birth certificate or consular report of citizenship are the easiest to bring, because each also fulfills the requirement of the child's proof of citizenship. But if you don't have either of the above, an adoption decree, foreign birth certificate or divorce/custody decree are accepted as well. If you're bringing any of the latter three, you'll need additional proof of identification. Parents are required to show proof of identification anyway, so come with a driver's license, domestic or foreign passport, certificate of naturalization or citizenship, a Mexican matricula consular, or U.S. military or U.S. government employee I.D.
Finally, make copies of every piece of identification you've selected for both yourself and your child. You'll need to show the originals, but provide copies of each document in order for the passport to be processed. No copies, no passport.
2. Take your kid's passport photo
The easiest option is to type "passport photo" and your zip code into Google and get the photo taken and printed in one shot. If you'd prefer to take the photo yourself, just be sure it meets all of the requirements and is printed on 2-inch by 2-inch film.
For an infant or newborn, the U.S. Department of State recommends you lay a white blanket over a car seat and take a picture of the child in the car seat. The baby's head will be supported without the aid of a hand, which would disqualify the photo.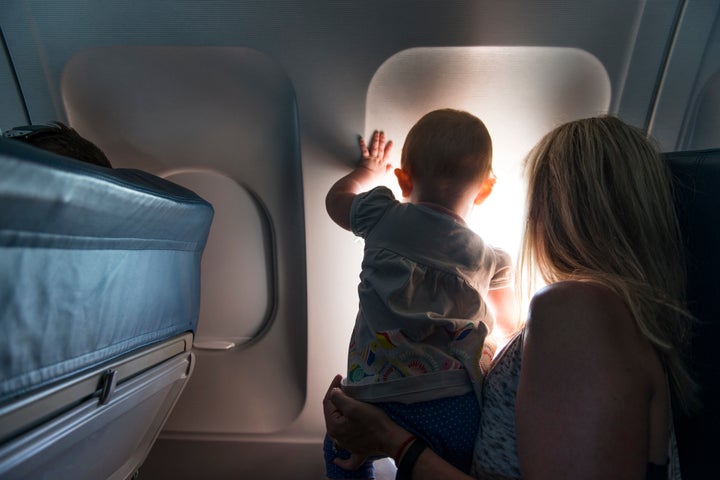 3. Decide who will take your child to apply in person
Both parents have to give consent for a child to obtain a passport. One way to do this is for both parents to accompany the minor for applying for the passport in person.
But if one parent or both cannot go, fill out a consent form. If you have sole custody, you'll need to show evidence. There are different forms for different situations, such as if neither parent can appear or you simply cannot locate one parent. Just be sure you have a consent form filled out in advance of heading over to apply, because your request to process a passport will be denied without it.
4. Fill out a passport application form
The form can be found on the Department of State passport website. Fill it out in its entirety and head over to a passport acceptance facility. Some post offices can do the job, but the best way to find out is to search by your zip code on the U.S. Department of State's website. Then go with the child and all of the supporting documents.
If time permits, be strategic about when you apply.
"January is a great month to apply for a passport ― faster than any other time of year, post-Christmas and before the summer rush," O'Shaughnessy's team of travel experts suggested.
You'll need to pay in person as well. A passport book costs $80. A passport book and card together cost $95. There is always an additional $25 processing fee. Some locations accept only check or money orders, others accept cash and yet others permit payment by credit card. A quick call in advance will save you from hitting a roadblock at the last minute.
It usually takes 6-8 weeks for a passport to be processed and mailed back to you. Estimates for expedited delivery (at higher cost) are 2-3 weeks, and rush orders can take eight business days.