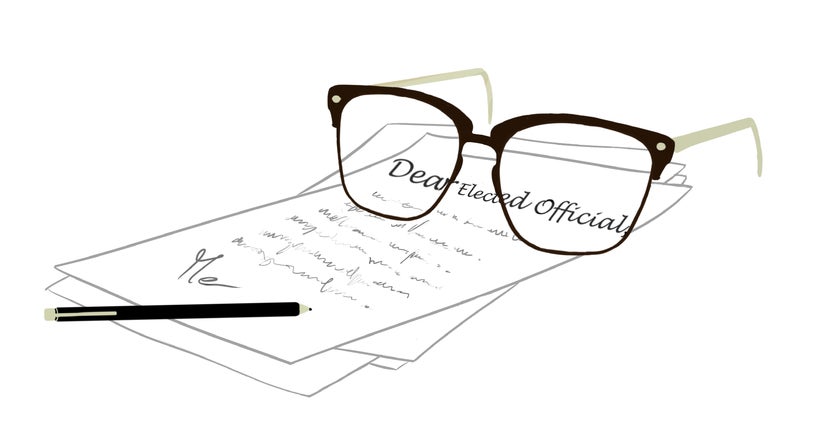 This article is part of a series by Jennie Romer entitled How to Get Active in Local Politics. This is Part Two, click here for Part One.
Figure Out What to Say to Your City Council Member
In the last segment you researched who your city council member is and got to know a little bit about them. Now it's time to contact your city council member. As a general rule, you want to get to know your elected officials and get on their radar before there's an issue that you care about pending before them. In order to make your first contact meaningful you'll need to find a reason to reach out.
First, spend a little more time reviewing your city council member's website and looking for news articles involving them. Most city council members have email newsletters that you can sign up for on their websites. I recommend signing up for their newsletter so that you'll periodically get news about legislation that your council member is working on and events in your district. Take a few minutes to browse though the newsletters when they arrive to see if any events interest you and whether there are any issues that you might want to comment on. For example, if there's a meeting about whether to install bike paths and you're a bicyclist you might decide to attend the meeting and/or write to your council member about it.
Also, as you go about your day try to pay attention to the ways that city services affect your life, making a list of things that you like and things that you'd like to change. For example, when I lived in Greenpoint, Brooklyn to get to the subway I had to cross a dangerous four-laned Boulevard known for speeding cars and pedestrian fatalities. Plus, my subway line didn't have countdown clocks so I never knew how many minutes I'd have to wait for the next train. These are things that I noted as detrimental to my daily outlook and I casually sought opportunities to talk with advocates and elected officials about them. (Note: a later segment will be devoted to figuring out which issue(s) you care most about, so don't feel that you need to try to find your ultimate issue now.)
Another easy way to get to know your city council member is to follow them on social media. You likely already ran across their social media profiles in your initial research phase, now it might be time to "friend" them on social media. If you really weren't impressed by your city council member based on what you found in your research you might not want to friend them because it could be interpreted as a showing of support, that's up to you. However, following your council member on social media is a great way to monitor what they're doing and casually establish contact.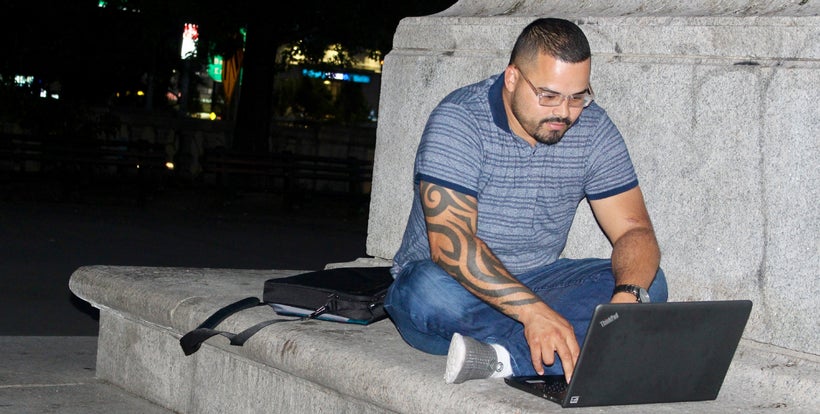 Write a Letter to Your City Council Member
Now that you've figured out what subject you'd like to address, it's time to pick a format. In order of preference, the types of contact that stand out most to staffers for elected officials (and therefore might get passed on to the elected official) are: personal letters sent by snail mail, personal emails, phone calls. If you send a personal letter via snail mail you might also want to send a copy as an email attachment so that you have an electronic record. I note "personal letter" here to distinguish from post card petitions or cut & paste emails about a particular issue. I was originally planning to recommend sending a handwritten letter, but I talked with a few staffers for elected officials that put the kibosh on that suggestion, saying that handwritten letters at this point often spur an initial reaction of "crazy" in most offices, so type your letter if you'd like to make the best impression possible. Based on your research about your city council member, choose one thing that stood out to you that they're working on (or that's a current issue in council district) to be the subject of your letter. Since this is an initial contact, you might want to choose something positive, but you should choose whatever is most important to you.
Your letter or email to your city council member should list your name and address, say that you're a constituent in their district, say something about yourself including any local affiliations you may have, and express your concerns about the issue that you've chosen to write about. Examples of local affiliations are your membership in a community group, the school your children attend, where you work, or anything that touches the district or the elected official. If your city council member has done something regarding the issue that you're writing about acknowledge what they'e done and thank them. Also include a couple of sentences about who you are and what you do so that you're not just a faceless name. Write something about yourself that acts as a personal identifier, maybe that you really like the local park. I almost always identify myself as a the "plastic bag law expert" (sometimes reluctantly shortened to the "bag lady") and that has become something that many elected officials and staffers remember, even if they don't always remember my name.
If there's a choice of addresses for legislative or district office, send your letter to the district address – that's generally the bigger office that's committed to constituent concerns. The letter or email doesn't have to be long, just a couple of paragraphs. If your letter included a question or follow-up and you'd like a reply (and want to be extra diligent), include a self-addressed stamped envelope. If your letter included a question or follow-up and you don't get a response, call the office a week later to make sure that your letter was received.
Bonus Round: Attend One of Your City Council Member's Events
If you really want to go the extra distance, it's time to go to an in-person event with your city council member. You're already spending time reviewing your city council member's website and newsletters, so make sure to keep an eye out for upcoming events. City council members spend a lot of time speaking at events, or at least stopping by to say a few words, so there should be a variety of events to choose from. Look out for regular monthly community meetings that your city council member attends. Also look out for a Town Hall meeting about a specific topic or a general "state of the district" event. Panel discussions and lectures are usually better for a first event with your city council member because you get more of chance to hear them speak and there's no pressure to make small talk with people you don't know.
If you've already decided that you really like your city council member and want to support them you might want to consider going to one of their fundraisers. Fundraisers by their nature usually cost something, but some fundraisers might be in the range of $25 and usually there are drinks and snacks, so keep that in mind of you have some cash to spend. My main takeaway from Senator Kirsten Gillibrand's memoir Off the Sidelines was that she found that the best way to get involved in politics was to pay to be in the room (and usually on the host committee) at political fundraisers. We're getting ahead of ourselves here though, because you're not contemplating a run for Senate. Also, the fundraisers Gillibrand was talking about probably cost considerably more than $25, but her observation stood out to me. Another possible upside about fundraisers is that you'll probably meet other people in your community that are involved locally. Also, they might be a little more loosened up than usual as the result of imbibing a few cocktails and might recommend other events you'd be interested in.
Another thing to keep in mind is that in most communities, elected officials are happy to see a good turnout at their events so they'll be glad that you showed up. Kind of like what Woody Allen said, just showing up is a big deal. While at the event try to stay off of your phone and pay attention to the action in the room. Take notes (if there's a substantive discussion) and be engaged. Stay until the end of the main part of the event if possible and try to go up to the elected official after to introduce yourself and be sure to identify yourself as a constituent in their district. If you have a card, give them your card and say something about yourself (like what you said in the letter) and something about the event. If the elected official isn't available, introduce yourself to a staff member and exchange cards. If someone else that spoke at the event or asked a question was interesting to you, introduce yourself to that person too. Follow up with an email the next day to your elected official or their staff saying that you enjoyed meeting them. You're now on the radar of your elected official as a real human being that lives in their district that shows up to events.
You're officially well on your way becoming a politically involved community member. Continue to look out for events to attend with your city council member or, if you weren't impressed, look for one of your state-level elected official's events to attend (and write him or her a letter).
*** Sidenote: I met Jose at a campaign event for Council Member Antonio Reynoso and we quickly became friends and now accompany each other to community events. This is a great example of getting involved in local politics as a great way to build new friendships with people that also care about their community.
This article is part of a series by Jennie Romer entitled How to Get Active in Local Politics. This is Part Two, click here for Part Three.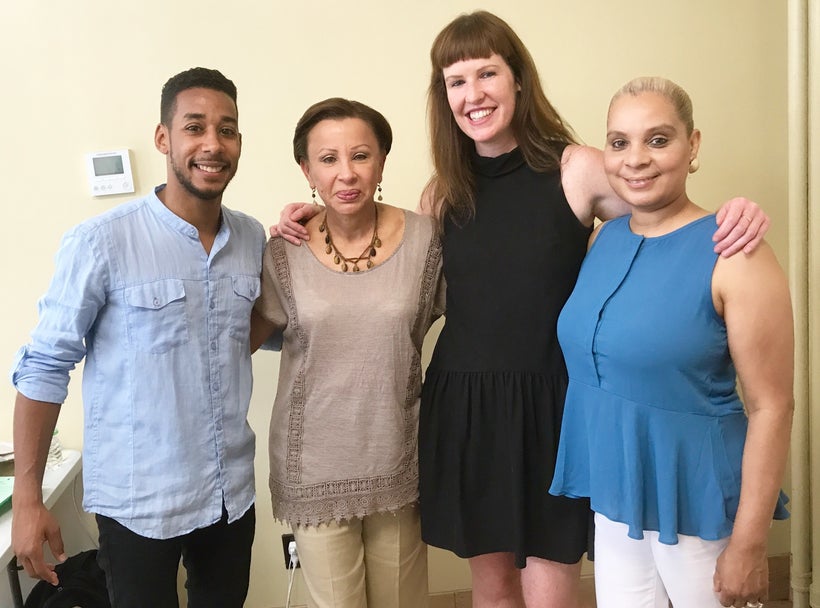 REAL LIFE. REAL NEWS. REAL VOICES.
Help us tell more of the stories that matter from voices that too often remain unheard.
This post was published on the now-closed HuffPost Contributor platform. Contributors control their own work and posted freely to our site. If you need to flag this entry as abusive,
send us an email
.