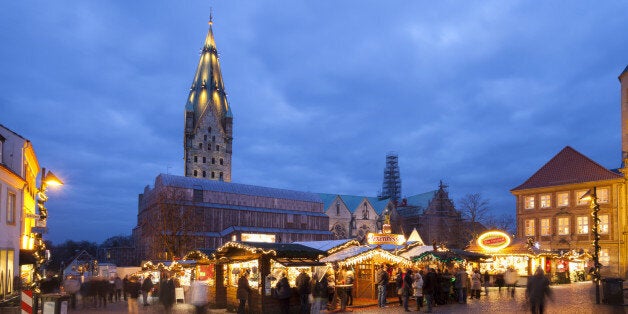 As an academic or other qualified worker, the EU Blue Card offers you a faster and easier access to become part of the German labor market and lifestyle - a qualified diploma and a required minimum salary being the documents mostly looked-after. Issued in Germany among other EU Member States, it offers many benefits to potential holders, besides living and working.
The most important benefits of the EU Blue Card, are:
Equal work and salary conditions to national citizens
Free movement throughout EU
Social rights - including education, economic, cultural, human, health rights
The right to bringing your family members with you
Permanent-residency perspective
The work conditions and facilities available for you as a qualified worker are very motivational for practicing your profession. Also, being able to bring your family with you is a very positive move in helping you settle down with ease and focus on integrating in the new environment.
Applying for the EU Blue Card
When you decide to apply, there are two main ways to go about. Either you apply directly for the EU Blue Card in the
while in your home country or you apply for the visitor or job-seeker visa first. Either way, you will have access to the EU Blue Card application procedure.
Tourist Visa First
You should apply for the
in the German Embassy in your home country and you need to have a clear idea about the required documents in order to complete your application. When in Germany on a tourist visa, you should first find a suitable apartment to provide you with a rent contract. This is a very important component as it is required to have a valid German address before applying for the EU Blue Card.
Health Insurance
As soon as you have pinned down your apartment rent contract, the next thing to do is to get health insurance. For short periods of stay, such as tourist visa stays, you cannot get national health insurance. To become part of the national health insurance you should be employed in Germany in advance. For this reason you need to find and register with a private health insurance (Ex. 
) before applying for the EU Blue Card. After fulfilling these two requirements, you are free to move on to the next step.
Setting your appointment
After getting your rent contract and your health insurance proof, the next step to take is to set up an appointment. To do so, you should contact the Foreigners Registration Office in your city of interest - either online or by phone. There should be online application forms in English too. If you decide to show up at the Foreigners Registration Office without an appointment, be prepared to wait in line for a longer while. Even with having set an appointment, you might still have to wait before being admitted for the interview. If you don't speak any German, you can bring along a friend who speaks the language. It will show your interest and excitement in getting comfortable around the German language and culture.
Required documents
With your appointment being set, it is now time to start preparing the rest of the documents required for your application.
The documents you need to bring with you when applying for the EU Blue Card are:
Proof of non-EU citizenship
For unregulated professions - a recognized university diploma
In case of regulated profession - present the acquired certificate
A work contract of at least one year
Proof that your offered salary exceeds the average salary in Germany - around 48,400 € annual income
A written declaration by your German employer
A valid passport or travel document
Proof of no threat to the public policy, security or health of the hosting state
An application form, filled either by you or your employer
Two passport-size personal photos, not older than 6 months
Proof of application fee payment - which is around 140€
Health insurance proof
*Note: Allow yourself some time to collect your documents and complete document translations, qualification/diploma recognition if necessary or other similar requirements before applying. This might take you up to 4 months, maximum.
You will need the same documents, as shown above, when applying for the EU Blue Card directly from your home country.
*Note: You may be asked to bring additional documents and you will be allowed a certain amount of time until delivery.
Waiting for your application response
After handing in the application, you have to wait a while before you get a response upon your status. Usually, it takes 90 days/3 months until the processing is completed. This waiting-time is not necessarily the best time for you, but you can use it to your advantage by learning more information about the
 like: the German employment system - taxation on income, social security contributions, national and private health insurances, opportunities for your family members, searching and beginning to network, check integration points within Germany or language courses, or you can continue updating your skills.
Receiving the response
As long as you respect the regulations and fulfill the application requirements, the results of your EU Blue Card application will be pleasant. Usually, you will get the application response by post in your German home address - the one you have rented upon arrival. Or you will be delivered the application response by post in your home country's address.
Assuming you received a positive response - we wish you great luck and success in pursuing your passion in Germany!
Now is the best time for you and your family members to begin your integrating process in Germany.
Permanent-residency benefits
As an EU Blue Card holder, you can benefit from the permanent-residency permit after:
33 months of highly-qualified employment in Germany
If you have good German language skills - B1, then you can apply for the permanent-residency permit after 21 months of highly-qualified employment
Here you can find more information about permanent-residency and the required documents when interested in applying for the permanent-residency permit in Germany.
Calling all HuffPost superfans!
Sign up for membership to become a founding member and help shape HuffPost's next chapter