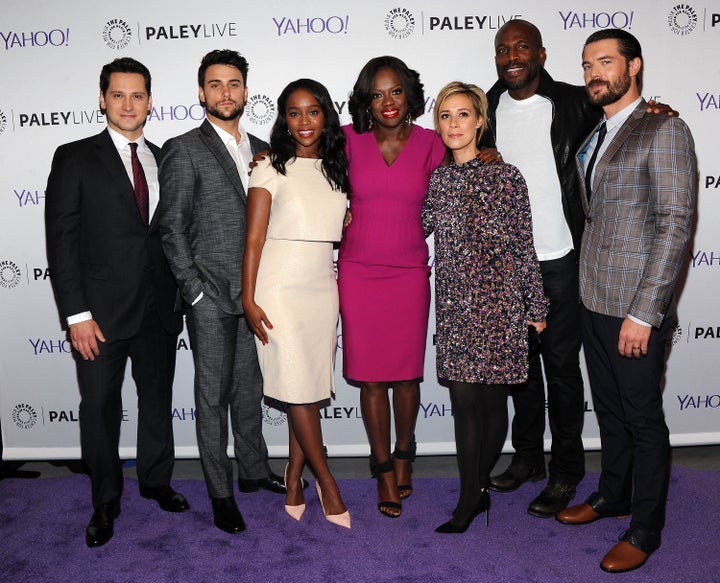 Thursday night's "How to Get Away with Murder" panel was so good it felt almost criminal.
The stars of the ABC drama gathered at The Paley Center for Media in New York City to celebrate the success of ShondaLand's twistiest #TGIT series.
Emmy winner Viola Davis, Jack Falahee, Aja Naomi King, Matt McGorry, Liza Weil, Billy Brown and Charlie Weber were on hand to engage in a discussion about how "HTGAWM" challenges the norm through progressive representations of groups rarely seen on television. Oh, and also the raunchy, dirty sex.
Here's what the cast had to share about upcoming episodes, Davis' famous wig and the series' boundary breaking storylines.
There's a reason why the show has struck a cord with audiences
"We're in the business of imitating life, not TV," Davis emphatically stated at the beginning of the panel. "I think that's what makes [audiences] lean in, when they can see themselves even in a small way, even smack dab in this world of fiction. You could have hired Iman to play Annalise, but you hired me, a character actress."
About those sex scenes ...
If "How to Get Away with Murder" has one calling card, it's the series' graphic sex scenes. Just ask "Billy on the Street." Although the scenes might be pleasurable to watch -- we're looking at you Billy Brown -- no one in the cast seems to particularly enjoy shooting them.
Falahee admitted that it can get "awkward" because he doesn't "choreograph [his] sex life." "It's a little strange to walk into a law classroom and 69 someone on a table," he joked about his recent on-screen tryst.
Davis also chimed in on the issue. "People don't have sex like that. Nobody puts down a towel," she remarked. "At some point I said, 'I got to take the wig off before someone throws me against the wall … I threw my neck out.'"
On Davis' groundbreaking wig scene
Recalling a discussion between herself and showrunner Peter Nowalk, Davis said she told him, "I want to do something different. You have me in this wig, makeup and tight dress in every scene. You gotta agree that I gotta to take my wig off. I gotta show the world ... what it really means to be a woman of color."
We all need to start asking, "Why not?"
From the show's onset, critics have praised the multifaceted dimensions of Davis' character Annalise Keating. "The Help" actress credits the representational victory to asking questions that break down stereotypes.
"The art begins when you ask the question, 'Why not?' or 'Why can't I?'" Davis told the panel's moderator Henry Goldblatt. "Why can't I take my wig off? Why can't I be a leading lady and not wear makeup? Why can't I be a size 8? Why can't I represent the broad spectrum, depth and vastness of what it means to be a woman?'"
You'll probably see Liza Weil in the "Gilmore Girls" revival
Weil, who starred as Paris Geller in the beloved WB dramedy, said she has fond memories of the series because it still means so much to fans. The actress, who is married to "Private Practice" and "Scandal" star Paul Adelstein (Goldblatt dubbed them "the Brangelina of ShondaLand"), revealed that she is "excited" about the upcoming revival.
"I very much hope to be a part of it. I'm not sure in what episode specifically, but I do hope to be there at some point and in some capacity," Weil said, all but confirming that we are due for one more classic Paris moment.
On the possibility of a Connor/Wes hookup
Is it just us or do Connor and Wes have some sexual tension that needs resolving? There's a whole fan community that thinks so, too. When we asked Falahee about a potential hookup between the two, he didn't exactly deny the attraction.
"Connor likes good-looking men," he told The Huffington Post. "He's probably into [Wes] a little bit. Wes is kind of dorky and I think Connor, being this cool suave guy, is sort of charmed by that."
Everybody stop imagining what that would look like in 3, 2, 1 ...
How each cast-member would describe the midseason finale
(Warning: they are a bit explicit)
Billy Brown: "Unfuckingbelievable."
Charlie Weber: "Total fucking surprise."
Matt McGorry: "Holy tit fuck."
Aja Naomi Brown: "They did what?
Jack Falahee: "Wait, what? Why?"
Viola Davis: "Extremely emotionally exhaustive."
"How to Get Away with Murder" airs on Thursday at 10 EST on ABC.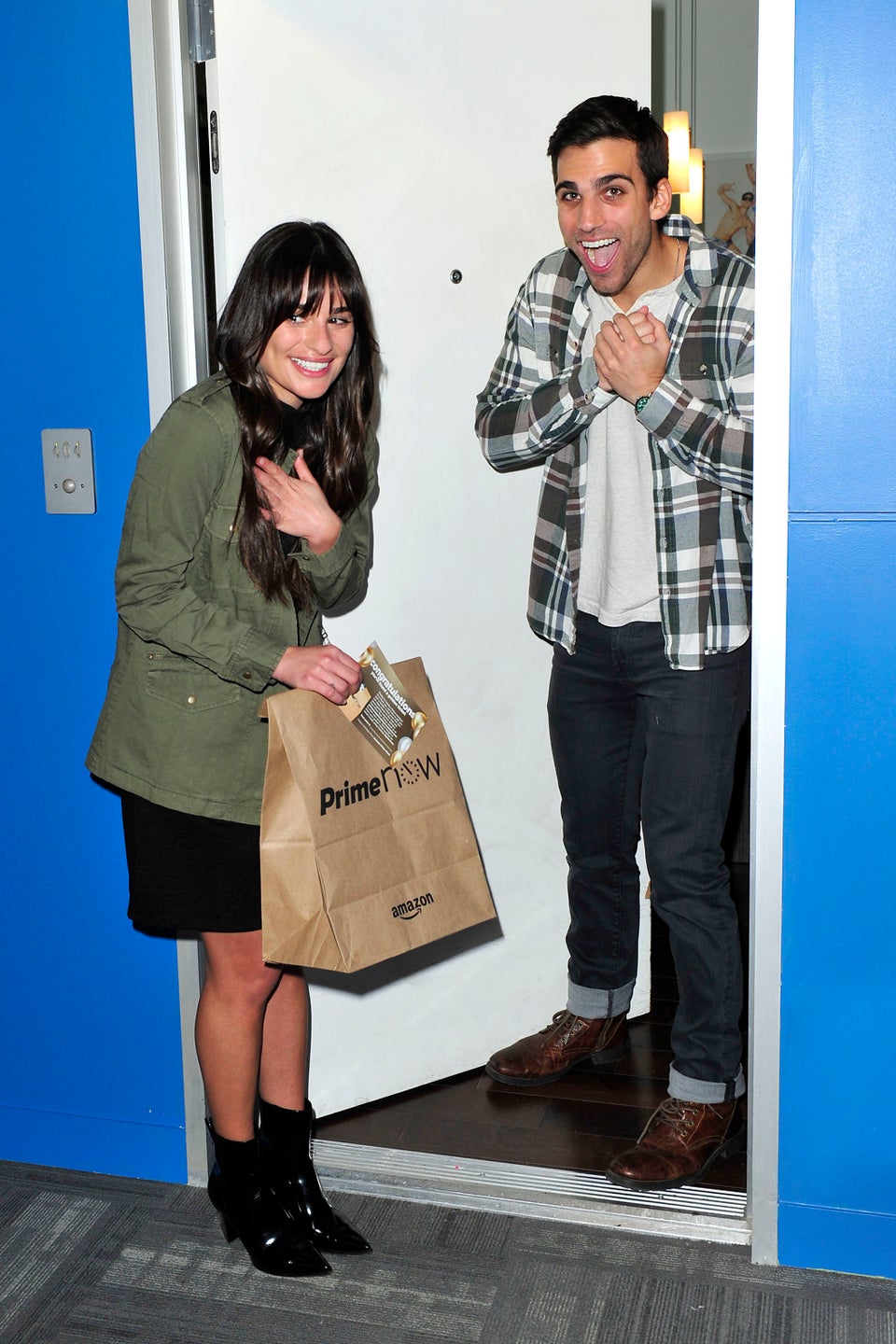 Celebrity News & Photos
Popular in the Community