Just because your life looks crazy now that you have started a family and your are doing your best to juggle a career/business on top it doesn't mean your dreams are meant to be ignored or abandoned.
I am here to tell you that Busy Mamas 'Do' have the right to Dream BIG and go after their goals. We, as women, are powerful creators and our feminine energy is capable of moving mountains and manifesting miracles if we use it wisely.
You only need to be true to yourself, declare your desires, set heart centred goals aligned with your values and work on moving towards designing the life of your dreams one step at the time. This last bit is important as you are probably super busy and overwhelmed so taking small but consistent and meaningful action is the key to make changes or progress you want to experience in your life. Because only when you do this, you are able to evolve and grow as a human being. The best to do it is when you are the leader of your family and the top model to your children.


"By allowing you to dream and work on personal goals, you will unconsciously inspire and empower your love ones to do the same"
Setting your goals and chasing your dreams sounds simple to do but is not easy, especially being a mom to young kids. I have been there myself and it has taken me four years to reconnect with my true essence and believe in myself and in my dreams.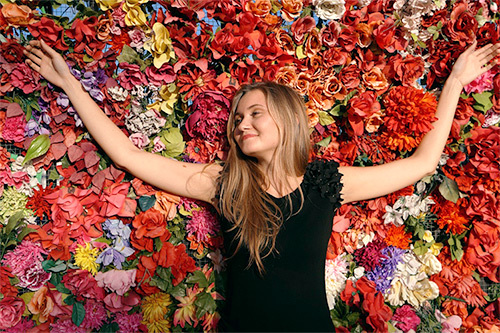 Before kids, I was engaged in personal development events, I was reading books to keep me inspired, I had my vision board, my goals written down in a journal and between my husband and I we used to plan and dream about our future quite regularly. But this changed dramatically when we transitioned into parenthood...
We switched into survival mode with a whole focus on trying to meet baby's needs, keep home clean and pay the bills. Our priorities, dreams, desires and needs were put on hold. Our time was rescheduled and our comfortable lifestyle was cut once our household income dropped because of me being on maternity leave and then working part time.

These changes are totally ok while growing a family, and all women will experience this in one way or another as new moms but the problem is that most women stay here longer that they should while life keeps happening outside their window. Time goes by very fast and sooner rather than later kids grow, leave home and moms are left alone and empty.
That is exactly what happened to my mom and many other women I know and respect. Mom sacrificed all her time and energy while raising me and my sister. She was always there for us unconditionally (and still is) but she forgot to nurture herself, her dreams, her relationships, her aspirations and when found it very hard to get back on track after so many years had passed.

"As mothers when we are depleted we can't serve others. We first must fill our own cup to be able to give back and support our families"
In my experience, I know that I have been making excuses for long enough and I am sick and tired of repeating to myself:
"I don't have the time to do this or that, my girls keep me busy all day.
I am not ready to enjoy abundance.
I don't deserve to enjoy quiet time.
I can't engage in exercise while my hubby is home looking after the girls.
Why try this if I will fail anyway?
I will have to get used to a small apartment because big houses are not affordable and hard to clean.
I feel guilty about exploring new places instead of visiting family overseas on my holidays."
These were my beliefs until not long ago, and I am still working on changing some of these. But I have now started telling myself a different story. I am connecting with my dreams again and by doing this, I already feel happier, and more fulfilled. It also brings more positive energy and love to my role as a mom and a sense of deeper connection with my hubby and girls.

So today I want to invite you to make a commitment to yourself and start allocating few minutes every day to connect with yourself and your dreams. Because as a busy mama you deserve this connection and to know that it is ok to chase your dreams.
Dream big but be realistic on the sense that you have NO control over circumstances and other people (like your hubby and kids). But you control your feelings and actions and these give you the power to design your life in accordance with your top values.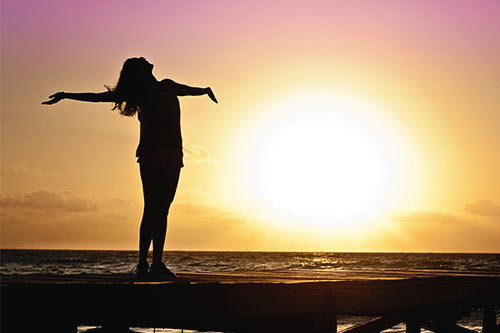 Stop fantasizing about how it would be to have this or to be that person and start designing your life in your own terms. Stop comparing yourself to others, be yourself and trust the process. Instead, start behaving more like the person you want to become, doing more things that make you feel good, and saying no to things or people that drain your energy.
You only need a compass (your heart), a target to focus on (your goal) and an action plan (your strategy), a guide to support and keep you accountable (friend, family or coach) and your desire to take small steps towards your dream life.

"Pursuing true dreams and heart centred goals will empower you and will bring a positive experience to your family and those witnessing your journey"
Trust me, I believe in you and you will get there. Expect to experience a learning curve and enjoy the journey. Let's do it together!
Check my membership program Busy Mamas Shine to review, plan, celebrate and finally make things happen in all areas of your life. I have created this program to inspire, encourage you and uplift you when challenges appear and life gets in the way. I will support you in the process of transforming your dreams from paper to experiencing change, evolution and growth.

With love and wisdom,
Paola
Support HuffPost
A No-B.S. Guide To Life
Related
Popular in the Community