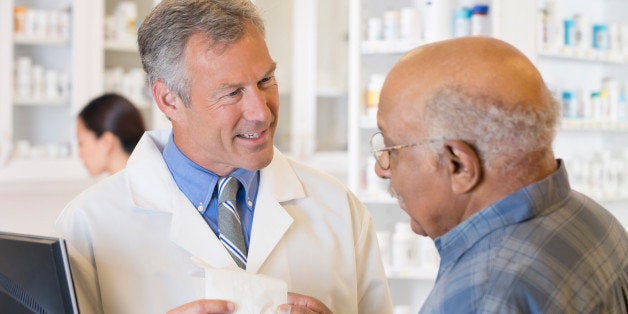 Where can I get help with my Medicare decisions? I'm approaching 65 and could use some help sorting through the different Medicare plan options that are available to me.
The options and choices available to Medicare beneficiaries today can be overwhelming. In addition to original Medicare (Part A and B) that has been around for 49 years, you also have the option of enrolling in a Part D prescription drug plan and a supplemental (Medigap) policy -- both of which are sold by private insurance companies. Or, a Medicare Advantage plan which covers health care, prescription drugs and extra services all in one. These plans, which are also sold by private insurers, are generally available through HMOs and PPOs.

To help you figure out the Medicare plans for you, there are a variety of services and tools available today depending on how much help you need. Here are several to get you started.
Free Resources
A good starting point to get familiar with Medicare is the "Medicare & You" 2014 handbook that overviews the program and your options. You can read it online, or you should receive a free copy in the mail one month before your 65th birthday.
The Medicare website also offers a free "Plan Finder" tool that can help you find and compare health plans, supplemental policies and prescription drug plans in your area. Or, if you don't have Internet access, or don't feel confident in working through the information on your own, you can also call Medicare at 800-633-4227 and a customer service representative will do the work for you over the phone.
Other free resources that can help include planprescriber.com or ehealthmedicare.com, two websites developed by eHealth Insurance that will compare Part D, Advantage and supplemental plans in your area and connect you to a licensed insurance agent.
In addition, the Medicare Rights Center staffs a hotline at 800-333-4114 to help answer your Medicare questions.
And your State Health Insurance Assistance Program (SHIP) provides free Medicare counseling in person or over the phone. To find a local SHIP counselor see shiptalk.org, or call the Eldercare Locator at 800-677-1116.
Fee-Based Services
If the free services don't cut the mustard and you need some additional help in making your Medicare decisions, there are a handful of fee-based companies that are very helpful.
One of the best is Allsup Inc., which offers a Medicare Advisor service that takes your personal information online or over the phone, such as the prescription drugs you take and the doctors you use, and provides you customized advice on the best Medicare plans that match your needs and budget. They'll even help you enroll in the plan(s) you select. Fees for their services range between $200 and $495 depending on how much help you need.
Another option is Healthcare Navigation, which charges $750 for a 90-minute comprehensive Medicare consultation.
Commission-Based
Another way to get help with your Medicare enrollment is to consult an independent insurance agent. Agents typically get paid a commission to sell you a policy, although they offer plans from a number of providers.
The Independent Insurance Agents and Brokers of America have a directory on their website that lets you search for agents in your area. But keep in mind that agents typically specialize in the Medicare plans they represent, rather than all the plans in your market.
Send your senior questions to: Savvy Senior, P.O. Box 5443, Norman, OK 73070, or visit SavvySenior.org. Jim Miller is a contributor to the NBC Today show and author of "The Savvy Senior" book.
REAL LIFE. REAL NEWS. REAL VOICES.
Help us tell more of the stories that matter from voices that too often remain unheard.