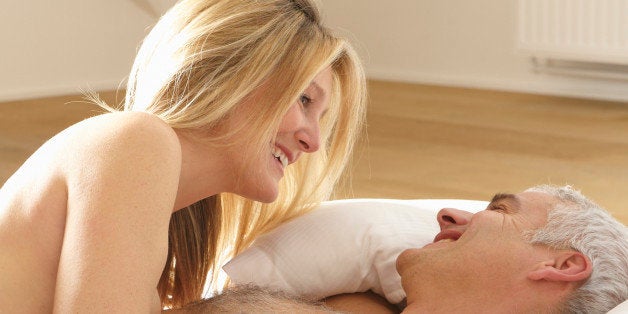 Your partner is feeling frisky, but you aren't. Or you really want to do it, but you're too tired or too stressed or too something else. Turn that downtown frown around with any of these MiddleSexy recommendations for getting yourself in the mood.
1. Read or watch something sexy. Your favorite sex scene in print or on the screen should start to get you hot and bothered. (We suggest MiddleSexy's How To Give a Great Hand Job.)
3. Relax. Ask your partner for a back rub or a foot rub. (This will get your partner in the mood, too.) If you drink, pour yourself a glass of wine or make a fun cocktail.
4. Use your imagination. Close your eyes and see yourself in bed, doing something new to your partner or having your partner do something new to you. For inspiration, thumb through a copy of the Kama Sutra and think about experimenting with new sexual positions.
5. Put on something that makes you feel sexy. When was the last time you bought some new lingerie? Try something different, like a figure-flattering chemise that is soft against the skin. Or go in the other direction and wear a sexy teddy that flaunts your assets and gives you coverage where you want.
What are your tips for getting in the mood? Let us know!
Popular in the Community