When you really want to shout "damn that blankety-blank bully," what do you do when your kid walks in after school and she's in tears because someone she thought was her friend is still saying mean things about her?
You've already spoken with the bully's mother and the school. No one has done anything about it. You wonder what you can do to help your kid because obviously it was a waste of time asking the parent and the school to assist.
Bingo! It is a waste of our time trying to get bullies not to bully. This may not be a popular statement, but the fact is that no matter how hard we try to get people to act a certain way, if they don't want to, then they're not going to.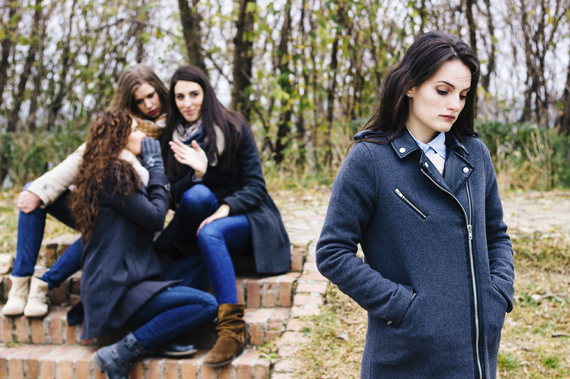 Imagine that you were the bully. Imagine you wanted to find someone you could push around so that you could feel better about yourself. What kind of person would you look for? Would you look for someone who was confident?
Probably not. I know I'd be more tuned in to finding someone I thought I could dominate. Someone I knew I could intimidate. Someone I perceived as weak.
My radar would constantly broadcast:
Dominate - Intimidate - Weak - Dominate - Intimidate -- Weak
Definitely not Confident!
Having ongoing conversations with kids that help them build confidence is a gift that will benefit them throughout their lives and it's something we can begin at anytime.
A confident child who is in touch with her own inner magnificence cannot be bullied. This is not to say that someone won't exclude her or say mean things to her or try to ruffle her feathers.
But a child who knows that she is worthy of being treated well will not be swayed by anything to the contrary. When she is in touch with her own value, she doesn't need someone else's approval. She may enjoy receiving approval, but her happiness is not dependent on it. If and when someone mistreats her, she moves on in search of people who will treat her the way she knows she deserves to be treated.
Happiness is an inside job. As adults, we often need to remind ourselves of this. Kids need our reminding too.