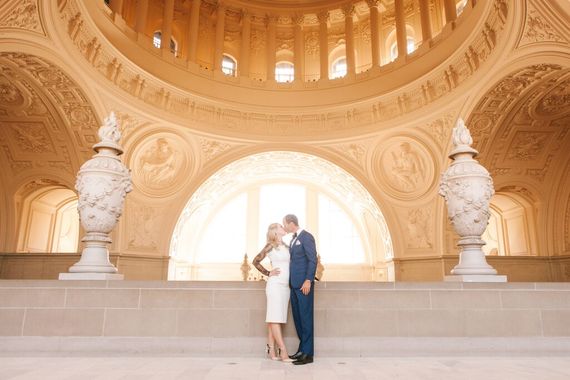 I got married three weeks ago and I hadn't told many people I was engaged -- only close family, friends and a few coworkers -- and I didn't make a Facebook engagement announcement (because we know it's only "official" when it's Facebook official!).
When most women get engaged there's a proposal (from the man, of course, because a woman proposing to man is "such a shame" and rather embarrassing) and a diamond engagement ring. Of course there's much ado about the wedding dress and how amazing a bride must look on her wedding day which most likely involves juicing diets, exercise regimes, hair extensions and full body waxing. There's talk of an engagement party, a hens night, a bridal shower, a kitchen tea, a bucks do and of course the big event itself, which, given the amount of time a wedding takes to plan and organize, will be at least a year from the proposal date.
But I don't have a proposal story or an engagement ring. I didn't purchase a single bridal magazine, I bought my dress for less than $100 (in fact, my dress didn't arrive until the day of my wedding!) and I didn't have any of the events that go around a wedding. I had a simple wedding at the beautiful San Francisco City Hall just the two of us and our witness.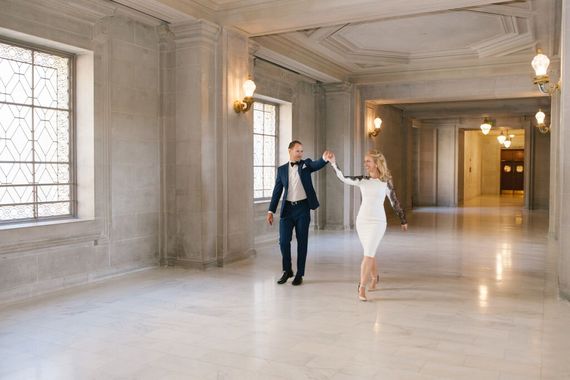 So I held back from telling people that I was getting married because I was afraid that I would have to justify myself for doing things differently. When you go against the grain, you feel vulnerable in sharing your story.
When you do something big, like choosing to spend the rest of your life with someone, you need to go your own way. It wasn't until I stopped worrying about what my family and friends would think and asked myself, "what do I want?" that I gained clarity and knew the right path to take. It wasn't an easy decision to make. I'm the eldest and first daughter to get married in a traditional close-knit Italian Catholic family.
You will never find what's right for you if you spend all of your time listening to what others have to say about it, no matter how well-meaning their intentions are. How many times have you been told that in order to progress your career, you need to get advice from a mentor, find a sponsor, look to a role model, and listen to and act on feedback from your bosses and peers? This message tells women to turn away from themselves and to privilege the guidance of others instead (think I'm going to listen to what my new husband thinks? Puh-lease).
I'm not saying that we have all of the answers inside us -- I still seek counsel and support from many people. But in order to pioneer new ways of crafting your life and career you need to turn inwards and make choices that reflect what you want. Believe me, it's a blast going your own way!
I would love to hear what going your own way means to you.
(All photography by Megan Bayley Photography)