For most Instagram users, seeing more than 1,000 "likes" pop up on their photo would be downright unheard of. For menswear and lifestyle blogger Drew Scott (@imdrewscott), it's an average Tuesday.
Drew, a self-proclaimed Instagram addict, has more than 18,000 followers keeping track of his posts on what he's wearing, where he's going, who he's hanging with and what he's loving at the moment. But the 20-year-old says you don't have to have an established army of followers to generate more "likes." In fact, as Drew tells the digital series #OWNSHOW, making two simple changes to your feed can really boost your engagement.
Choose a color palette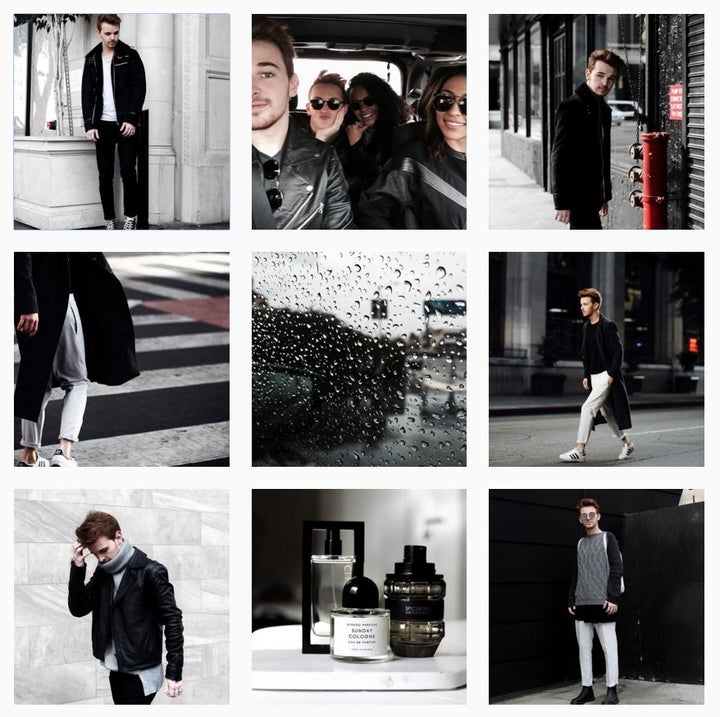 Most people snap photos, add different filters and end up with a mosaic of various colors peppering their feeds. Drew has a different approach: Rather than focusing exclusively on the individual photo, he also thinks about how each image fits into his aesthetic as a whole.
"Many people have their own aesthetic and I think this is a great way to portray your personal style across your Instagram feed," Drew says. "Making sure that your photos lend itself to a certain color palette is a great way to create a more cohesive and more aesthetically pleasing Instagram feed."
Post an assortment of pictures

There's nothing wrong with wanting to focus on, say, fashion or food, but to keep your feed interesting, Drew suggests mixing it up every so often.
"If you just posted an outfit photo, don't post another one. Post a food picture, or post a picture of something you just got at the store, post a picture of your dog," he says. "Something cool ... that goes with your brand."
PHOTO GALLERY
Seriously Stunning Instagram Wedding Photos
REAL LIFE. REAL NEWS. REAL VOICES.
Help us tell more of the stories that matter from voices that too often remain unheard.