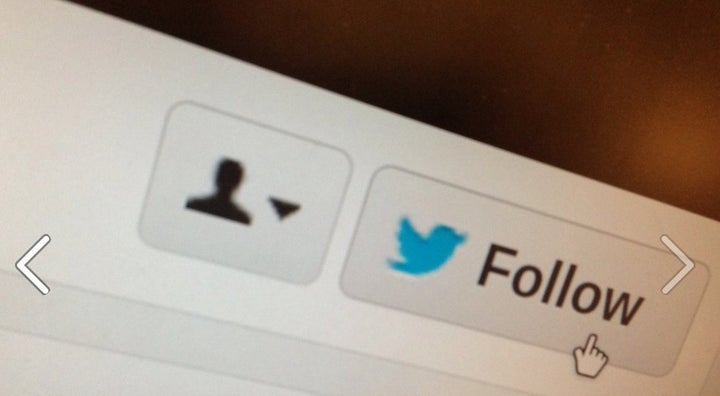 If you monitored half a million tweets over 15 months, composed by 507 Twitter users, and looked for patterns, what would you find?
Researchers from the Georgia Institute of Technology did just that and conducted in the process one of the most extensive studies yet on what causes people to hit the "Follow" button on Twitter.
Here's what they found: It's all about what you say and how you say it. If you want more followers, positivity helps, as does writing clearly and sharing quality information.
On the flip side, it was determined that being negative can lead to a loss of followers, so you'll want to be careful about being overly critical. The researchers speculate that's because Twitter is a network based on "weak social ties" and negativity from strangers may make people feel uncomfortable.
Another finding is to consider posting about yourself less, as Poynter's Jeff Sonderman highlighted:
"Informational content attracts followers with an effect that is roughly thirty times higher than the effect of [personal] 'meformer' content, which deters growth," the researchers wrote. "We think this is due to the prevalence of weak ties on Twitter."
Other factors that can impact follower growth, according to the researchers C.J. Hutto, Sarita Yardi and Eric Gilbert, include having a complete profile, frequency of tweets (posting at a rapid pace can have a positive impact, though the study notes it can also lead to unfollows), and to a limited extent topic focus.
The question of how to gain Twitter followers has been written about extensively.
Previous research has found that tweets that are "worth reading" will lead to an increase in followers with that phrase defined as being informative, funny, useful or exciting. Twitter has said that among the most engaged tweets on the social network are inspirational messages. Bloggers have shared their takes on how to increase followers. One humblebragged with a post called "7 Ways I Accidentally Got More Twitter Followers."
The New York Times wrote a feature about the practice of buying Twitter followers. The Next Web had its own take on the issue, calling the purchase of fake followers "an easy game, but not worth the risk." There's even an entire site that claims to identify how many fake Twitter followers any user has.
Related
Popular in the Community