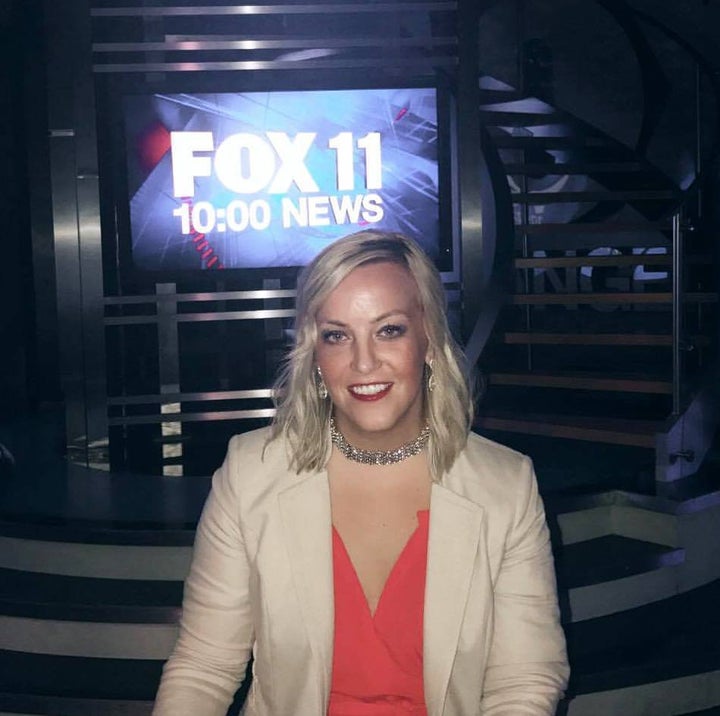 I recently found out that The United Nations designated November 21, 2017 as World Television Day. I had no idea that this day existed, but when I think about the influence TV has had on all of our lives, it does make sense to stop and think about it for a moment. Or a day.
Here's a bit of history: On November 21-22, 1996 the UN held their first World Television Forum. They brought together media leaders from around the world to talk about the growing role of television in a fast changing world. Today the world is still changing fast, faster than ever in many ways, and in spite of all past worries by traditional television networks that streaming would be the end of professionally produced content, the truth is that people are consuming more video-style content of all kinds than ever before. Here are a few stats on just how much, from Forbes.com.
Regardless of what niche or industry you find yourself in with your work, your business, your books, or career, all areas of business and life are being affected by video streaming, video platforms, video ads, and just plain videos these days.
To find out more about the continuing impact that television and related media has had on the world, I went to Heather DeSantis of DeSantis PR.
Heather runs her company from the position that PR can be used as a force for good in the world. She not only represents many up and coming small to midsized businesses, entrepreneurs, and organizations, she also represents companies at the forefront of using their businesses and platforms to spearhead social change - companies like Austin Turner's Henosis, a company that helps pair entrepreneurs, small businesses, and social media influencers with charitable organizations that mean the most to them and have the most resonance with either their personal or business message. He does this through helping the people and businesses he works with to create clothing lines that represent both their message and the charitable organization that receives a large portion of the proceeds from every sale.
Since 2012 Heather has helped secure thousands of media spots including hundreds of TV appearances for her clients. Television appearances are one of her favorite ways to really kickstart a PR campaign for her clients. So I asked her for some advice on how the average person with a message to share and a product or service to get out to a wider audience can do that using television. Here is her advice:
Lesson 2. Which of those moments have had the greatest impact on how you show up as an entrepreneur. Identify what truly made you become an entrepreneur.
Lesson 1. How to find the right media channel. Block out time on your schedule to watch the morning news. Many of you local affiliates in your hometown market ABC, NBC, and FOX have local guests and softer segments. These segments are generally 3-4 minutes and are fun and informative!
Lesson 2. Follow all local TV personalities on social media and start engaging with them. Heather's proprietary process is to secure media around national news and awareness days.
Lesson 3. Set up google alerts so that you stay up to date on all major topics that are related to your industry and business.
Lesson 4. Send a pitch to the Executive producer following the template shared here: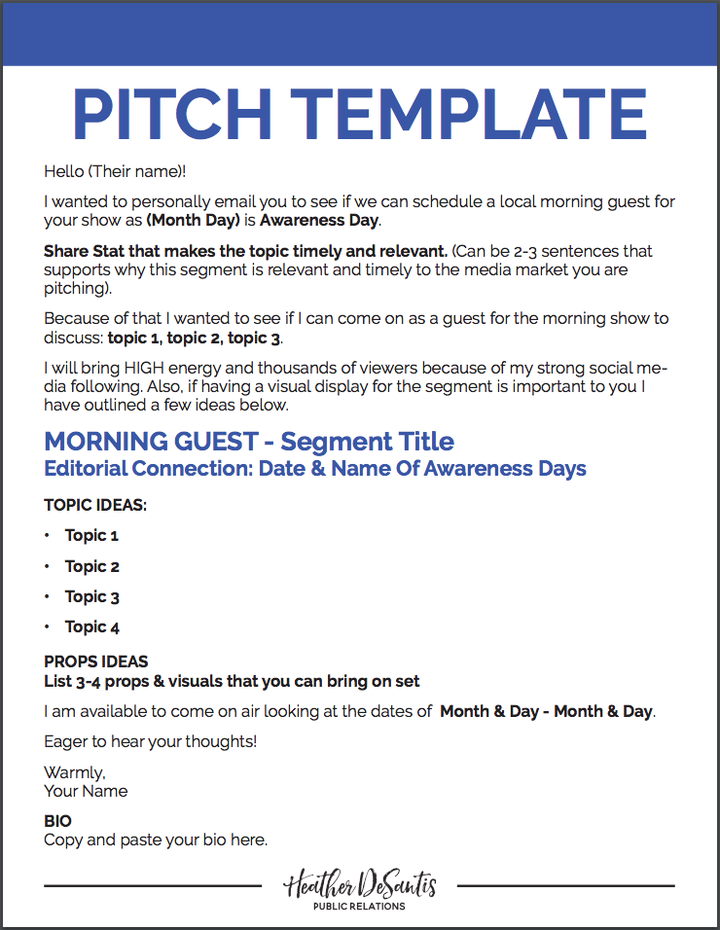 How To Maximize Benefits Of Media Engagements
Lesson 1. Change your profile picture to be of you on TV! Update all of your marketing material to include images of where you have been featured. Send your news clip to your email list and drive traffic to your audience on Facebook with Facebook ads!
Do you have a message that you want to share with the world? Ready to start getting on TV to reach a wider audience? You can join Heather DeSantis' Influencer Revolution here!
Related
Popular in the Community