Entrepreneurship dreams are big. Some involve breaking out from under a big corporation's wings for an indie start up. Others foresee making it big with an innovative product and forever changing an industry. And some dreams simply mean the chance to make millions.
But with all the allure of independence, notoriety, and wealth -- why don't more people start businesses right now?
The most common reason of course is fear of failure -- over two-thirds of young people report it. Another common reason cited for not starting up is the lack of identification with entrepreneurship. In other words, many people are either scared of the risk involved or scared that they don't have what it takes to be an entrepreneur.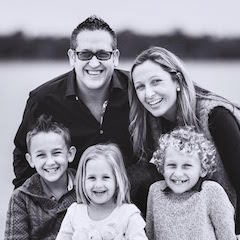 Nick Nanton and his family
Nick Nanton knows this all too well -- and he would like to be very clear in his advice for aspiring entrepreneurs:

Get out there and try it -- today!
Nick started his career 20 years ago (in his bedroom) with aspirations to work in the music business. Where he ended up, even he could not have dreamed. Today he is a partner at his law firm in Orlando, the CEO of The Dicks + Nanton Celebrity Branding Agency, and an author of numerous titles, including the Wall Street Journal Best-Seller "StorySelling" with his partner J.W. Dicks. An award winning-director (with four Emmys under his belt), producer and songwriter, Nick has had the opportunity to start businesses in a variety of fields and learn from others all along the way.
Steve Mariotti: When did you first think of yourself as an entrepreneur?
Nick Nanton: That's a tough one to answer.
Very early on I noticed that money was something I needed to get candy or toys and that money could be made through some effort. I started to buy candy at local wholesalers like Sam's or Costco and then sell it to kids between classes. Then I figured out that, since I was playing tennis, I could teach neighborhood kids. I put them in groups and charged them $5 or $10 each to make about $50 per hour. I didn't know I was an entrepreneur but that kind of thinking has been part of my fabric forever.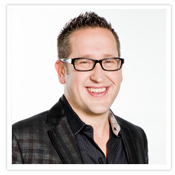 SM: What was your biggest failure and what did you learn from it?
NN: Let me go back to high school, to a failure that stings. For years I had been training to reach the state tennis championships and was in a very good place to win once there. Then I tore my knee at the beginning of the season. I made it to the championships but I did not win.
At the time, this was not a business lesson but what I learned was key to succeeding in business: learn to deal with the circumstances outside of your control, and learn something from them. As they say, what doesn't kill you makes you stronger. After that loss, I still had my health and my future. I learned how to see other opportunities among failures.
To this day, I use that lesson: when something doesn't pan out I find another opportunity within it.
SM: What was your greatest success and what do you think made it possible?
NN: Outside of my personal life with my family and my kids, my biggest success has been winning four Emmys. The first one was certainly special. It was about a little boy named Jacob who plays tee ball and has Down's Syndrome. It is a story out of Floyd's Knob, Indiana. What was incredible is that I was not making movies or documentaries at the time. I didn't know the family--I met the dad in an airport! But the fact that I was open to hearing their story and caring about them made it possible. It was a story that needed to be told and I was ready to do it.
Another important success from that film was figuring out how to get the movie made -- finding people who are great at what they do and quarterbacking the whole process, which I later learned is called directing. It is about making things happen even if I don't have the skill set or the experience to do it.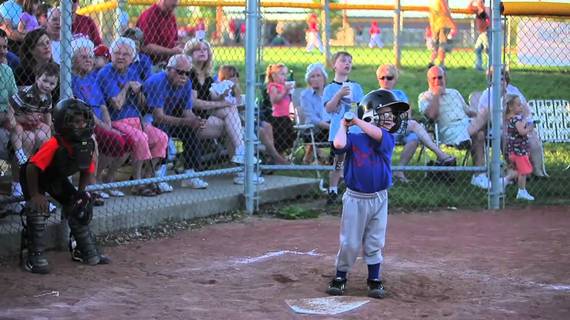 SM: What are the biggest challenges someone starting a business in your industry faces today? NN:
The biggest challenge is probably you. You have to
be willing to start and ready to innovate.
look at where the need is.
look ahead -- you cannot take a look at what someone else has been doing for the last ten years; you have to look for what will be happening ten years from now.
SM: What are four tips you would give to up-and-coming professionals in your industry NN:
I would tell people to:
Be flexible. The path you start on is not likely to be the one you end on. If you are flexible, you are more likely to find something really unique and profitable than if you were to just stay on the first path.
Start today. Whether you are in middle school or I don't care where you are--if you think you know what you want to do, start doing it! Start trying, start assisting, starting learning. But do not wait -- you will be left behind all the people who did not wait.
Learn from everyone. Whether it is through reading or listening to podcasts or attending seminars, be open to learning from people in many industries. As they say, success leaves clues.
Go meet people! To get through to the leaders of your field, you often have to fight through their gatekeepers. A way around this is to go to live events, and ask these leaders questions after they speak and lecture. You would be surprised how willing they are to engage with you in the right environment.
Calling all HuffPost superfans!
Sign up for membership to become a founding member and help shape HuffPost's next chapter