Over the weekend, Kim Kardashian jumped on the pastel hair bandwagon and debuted some dyed bubblegum-pink locks.
The reality TV queen shared a short video clip featuring her new look Sunday on Twitter. On Monday, she shared her inspiration via her app.
"Ever since I did the CR Fashion Book shoot and wore a pink wig, I thought it would be fun to dye my hair pink," she explained, according to E! News. "[Hairstylist] Chris Appleton and I thought about it for a month and then decided to just go for it! Since my hair is blond right now, it was easy to put the pink color over it. I figured now was the perfect timing!"
If you, too, are thinking pink, there are a few things you should know before heading to the salon. We spoke to hairstylist Arsen Gurgov, whose celebrity clients include Emmy Rossum and Julianne Moore, to get all the details.
First things first: If you're trying to achieve a color like Kim's, know that it will be much easier if your hair is already light.
"If you are already a blonde, you have an advantage as it's easier to dye the hair pink as the colorist does not need to lighten the hair. They just need to deposit the pink hair color," Gurgov said, adding, "If you have darker hair naturally, you will have to go through the process of lightening the hair first before going pink."
Gurgov suggested that pink is a universally flattering shade, "especially if you are leaving your roots natural," like Kim did.
"People with pale skin can carry more of a vibrant shade of pink, while someone with more yellow undertones should definitely try a more pastel shade," he said.
A pastel hair color "requires upkeep and will fade very fast," Gurgov warned. The more you wash your hair, the quicker it will fade. He recommended shampooing once a week, at most, to keep the color looking fresher longer.
"Overall, always use a mild shampoo that is sulfate free and specifically formulated for color-treated hair. Same goes for conditioner, too," he said. "I recommend to my clients to wet the hair and condition it only if it's not dirty. On days that you don't shower, use a dry shampoo and finish your hair with argan oil, which is very moisturizing and lightweight. If you find your hair is dry, try a weekly conditioning treatment to hydrate tresses."
For those with darker hair, leaving the roots untouched (like Kim) can help extend the life of the color by allowing more time between touchups, Gurgov said, and "you have a good chance of it growing out gracefully." Another benefit of leaving your roots their natural color, he said, is that they "will already flatter your skin tone."
In terms of preventing damage to the hair, not much else needs to change in your hair care regime if you're already a blonde. Just stick to the general maintenance rules Gurgov mentioned above. But if your locks are darker, he said, "it's important to pay attention to the quality and integrity of the hair, and it is vital to keep up with in-salon Olaplex treatments to prevent damage and repair hair."
If you still need a little more inspiration, check out these stars who've tried various shades of pink hair over the years:
Kim Kardashian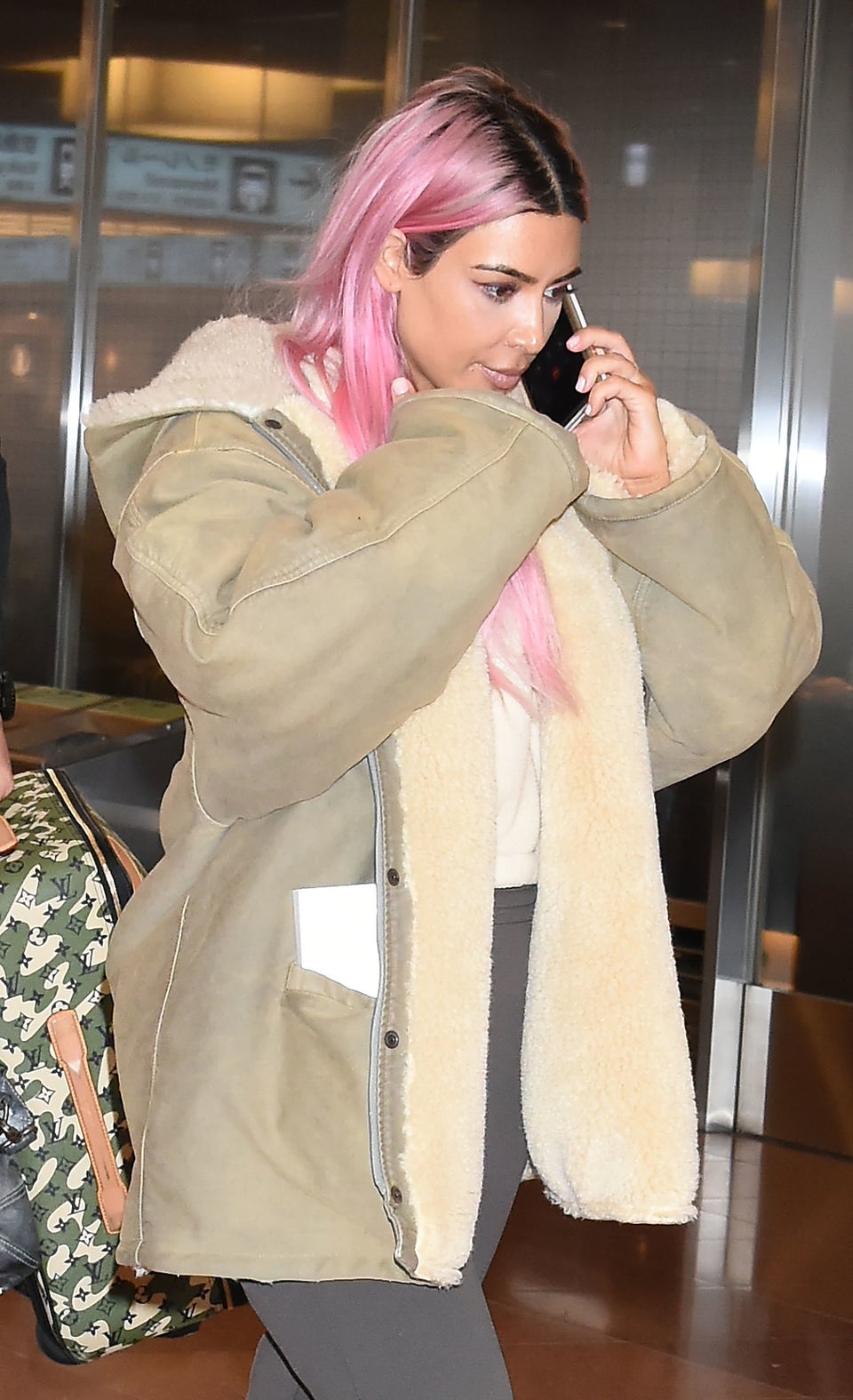 Jun Sato via Getty Images
Nicki Minaj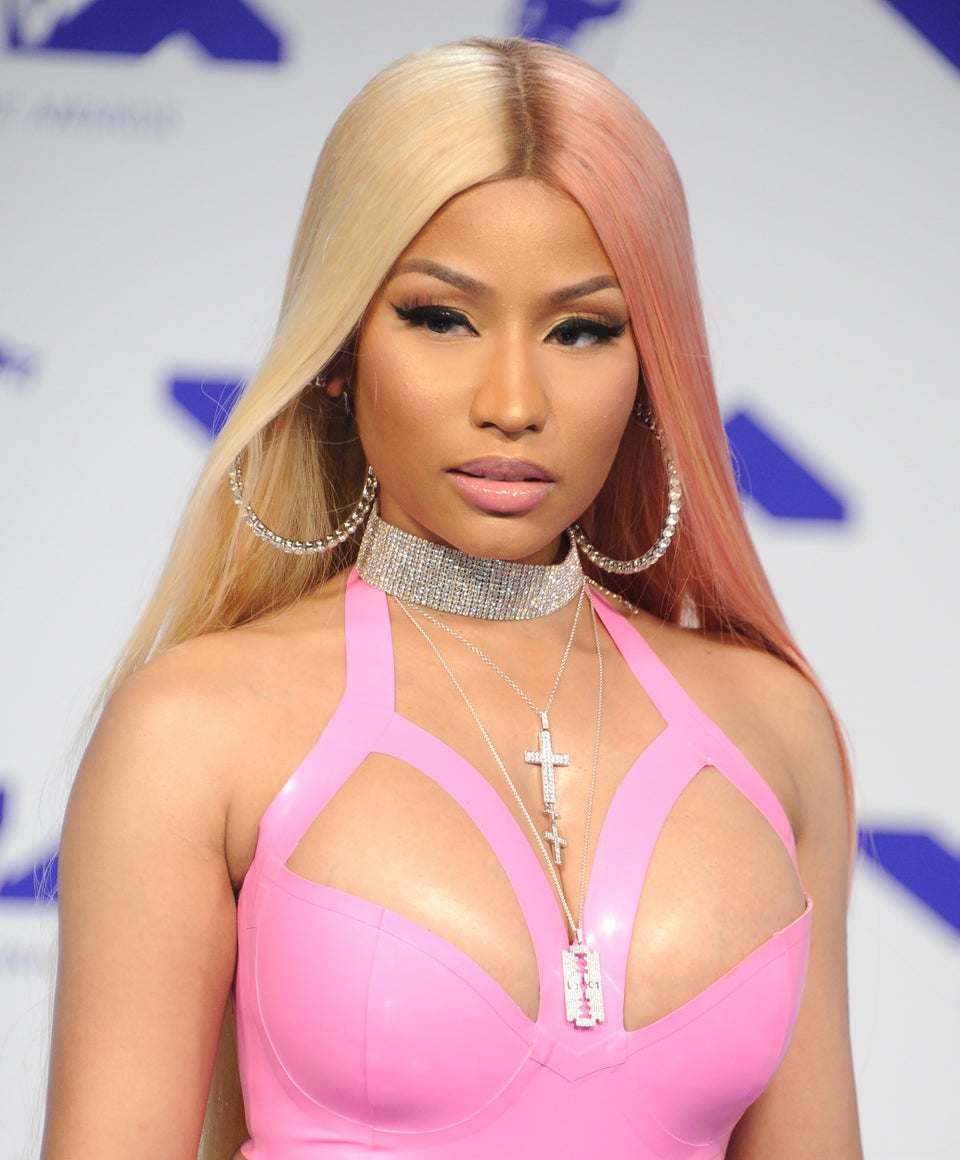 Gregg DeGuire via Getty Images
Busy Phillips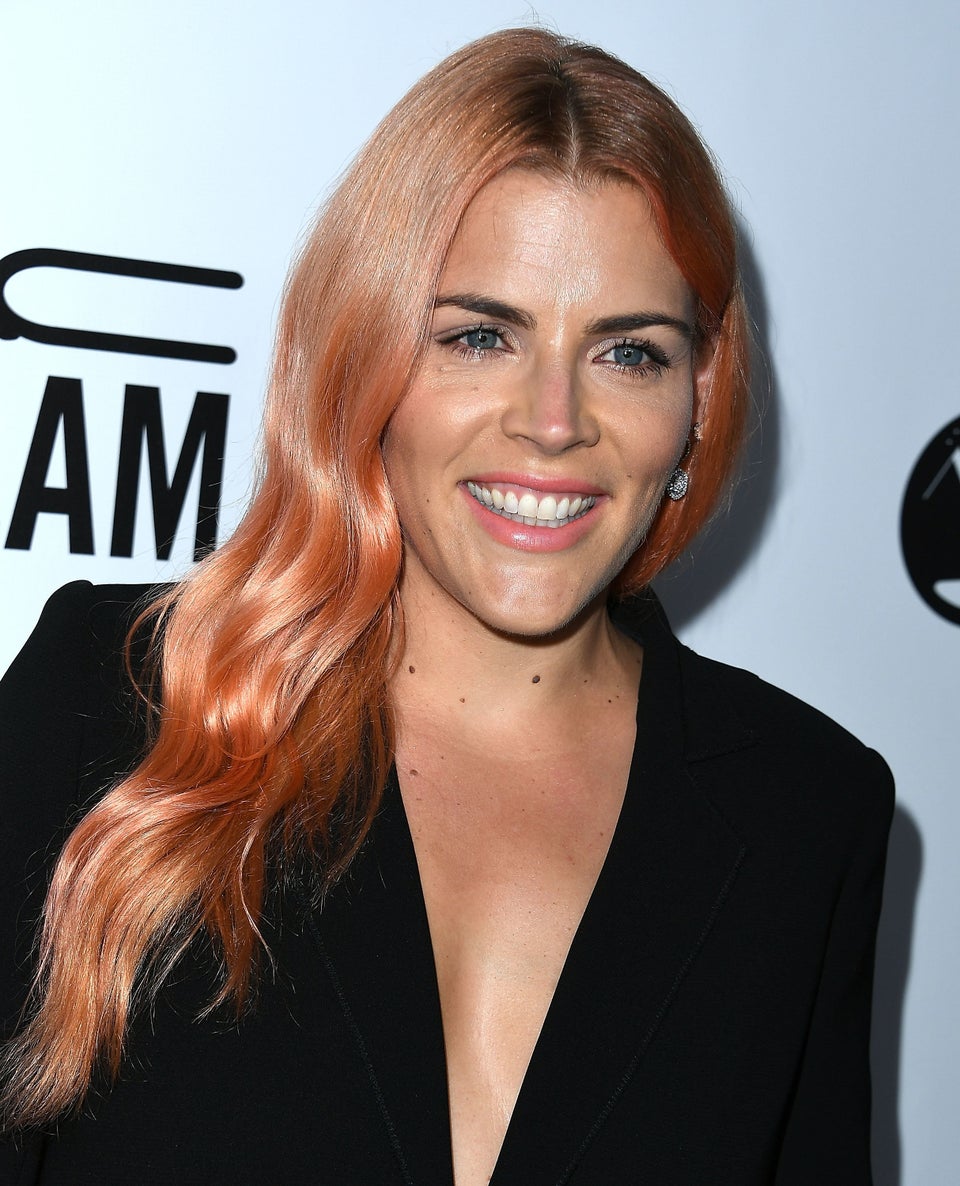 Steve Granitz via Getty Images
Hilary Duff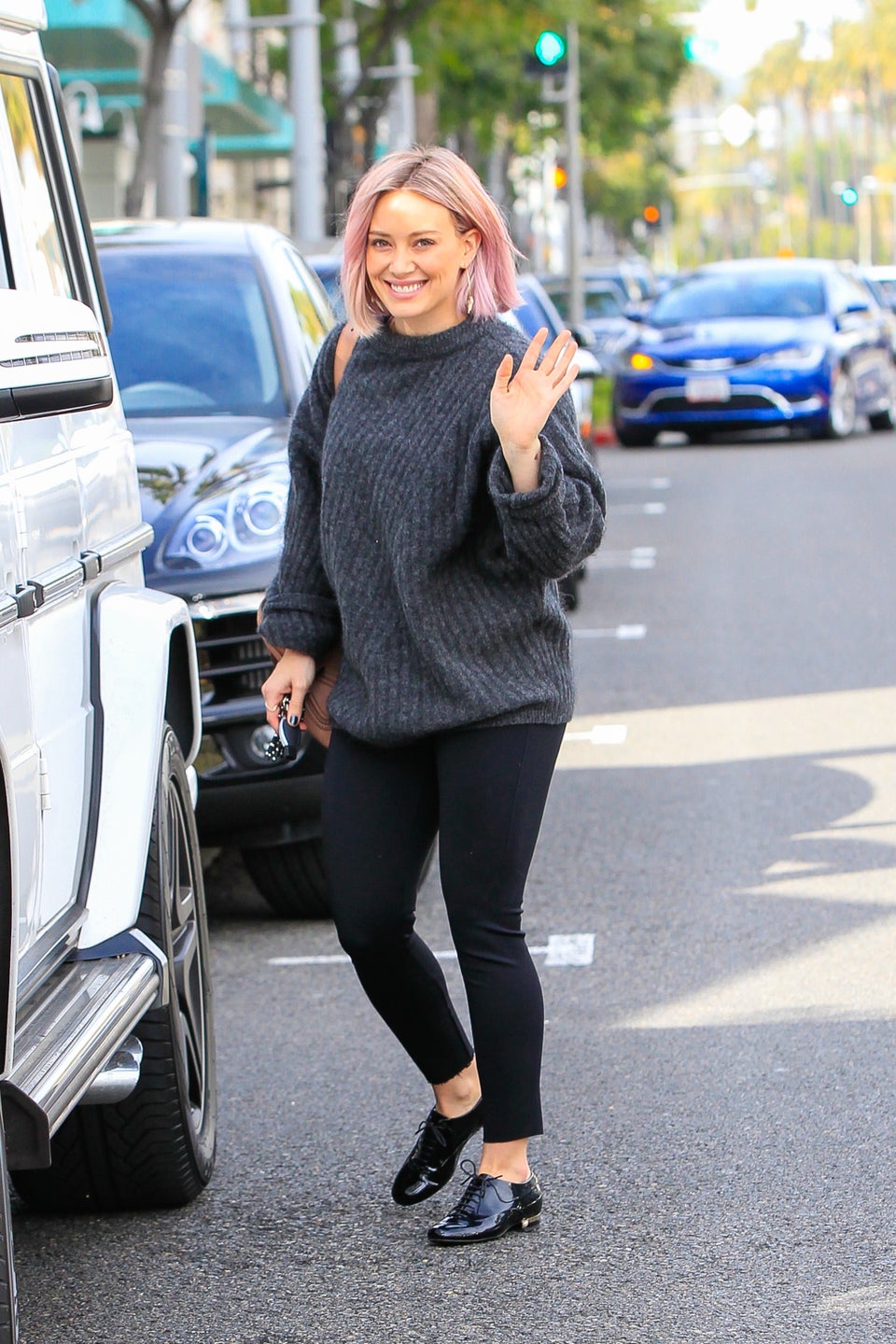 Bauer-Griffin via Getty Images
Julianne Hough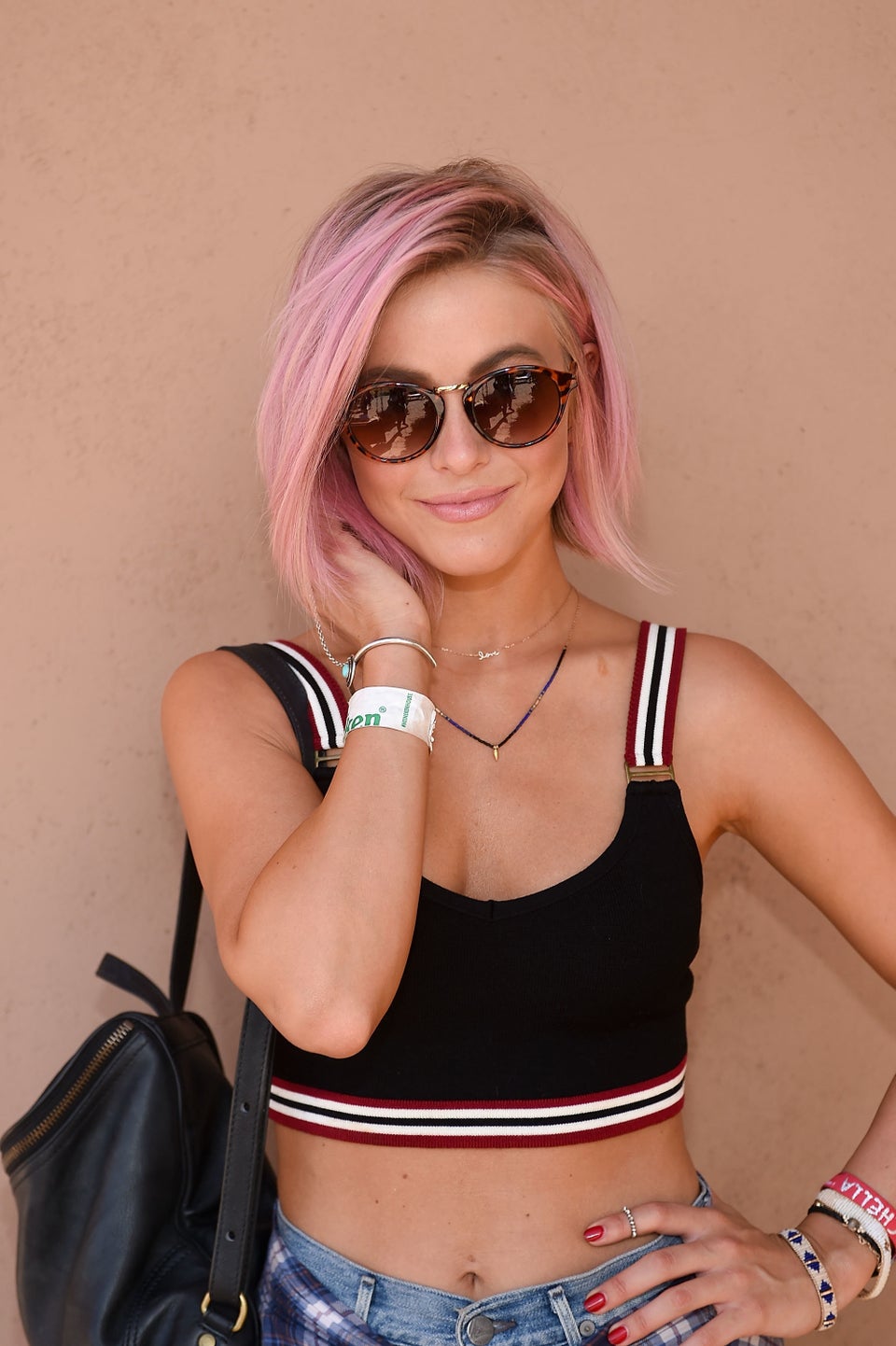 Stefanie Keenan via Getty Images
Jemima Kirke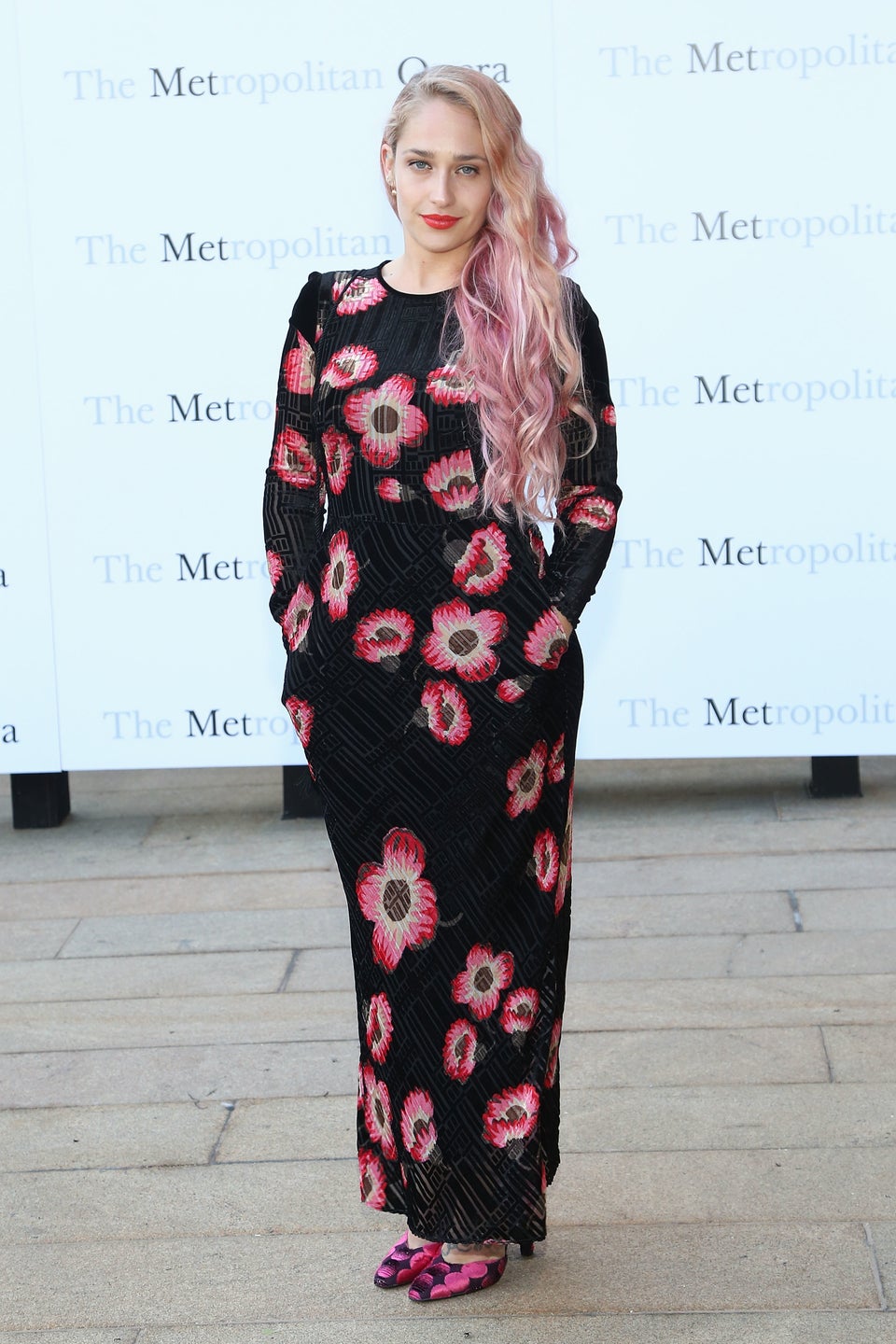 Taylor Hill via Getty Images
Zayn Malik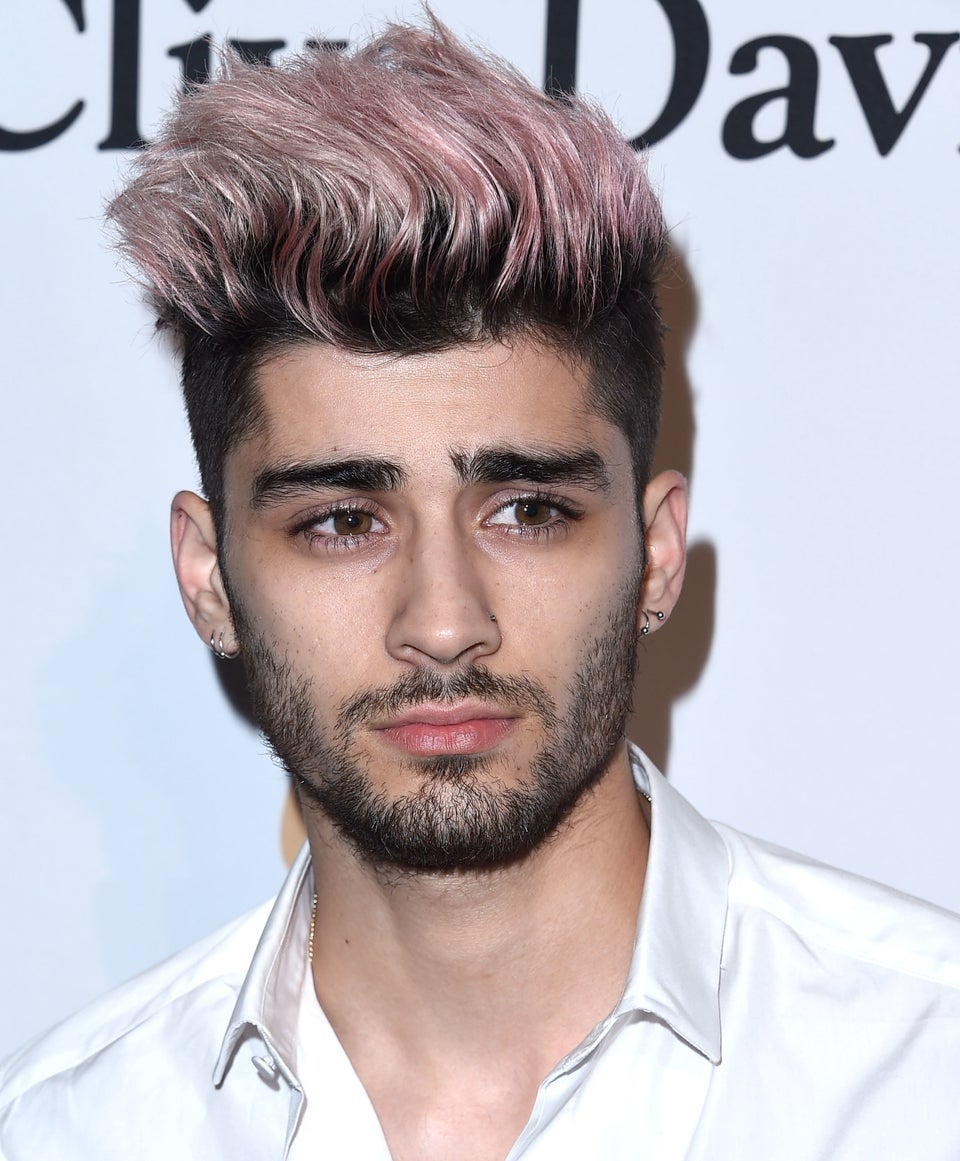 Steve Granitz via Getty Images
Miranda Lambert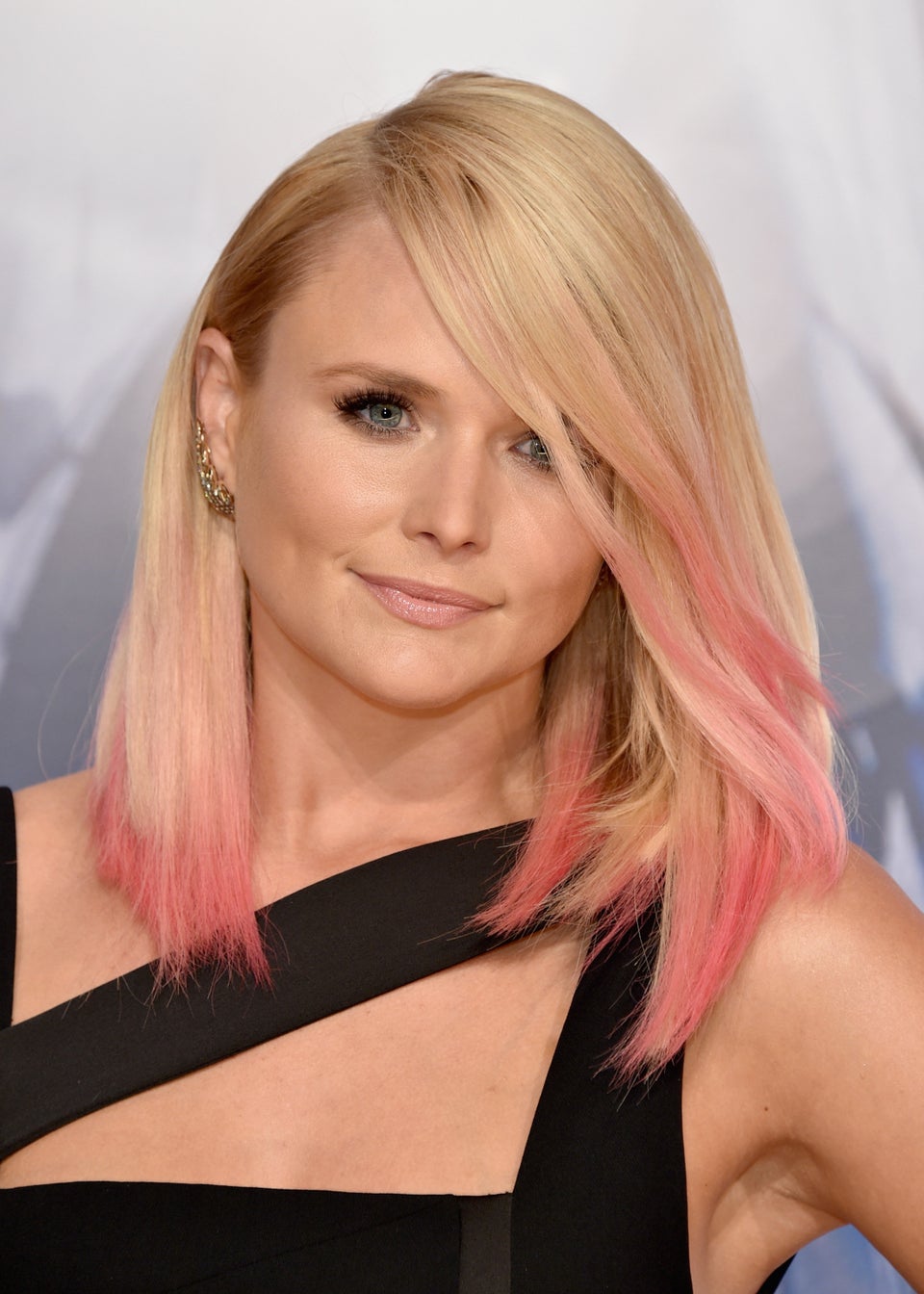 John Shearer via Getty Images
Helen Mirren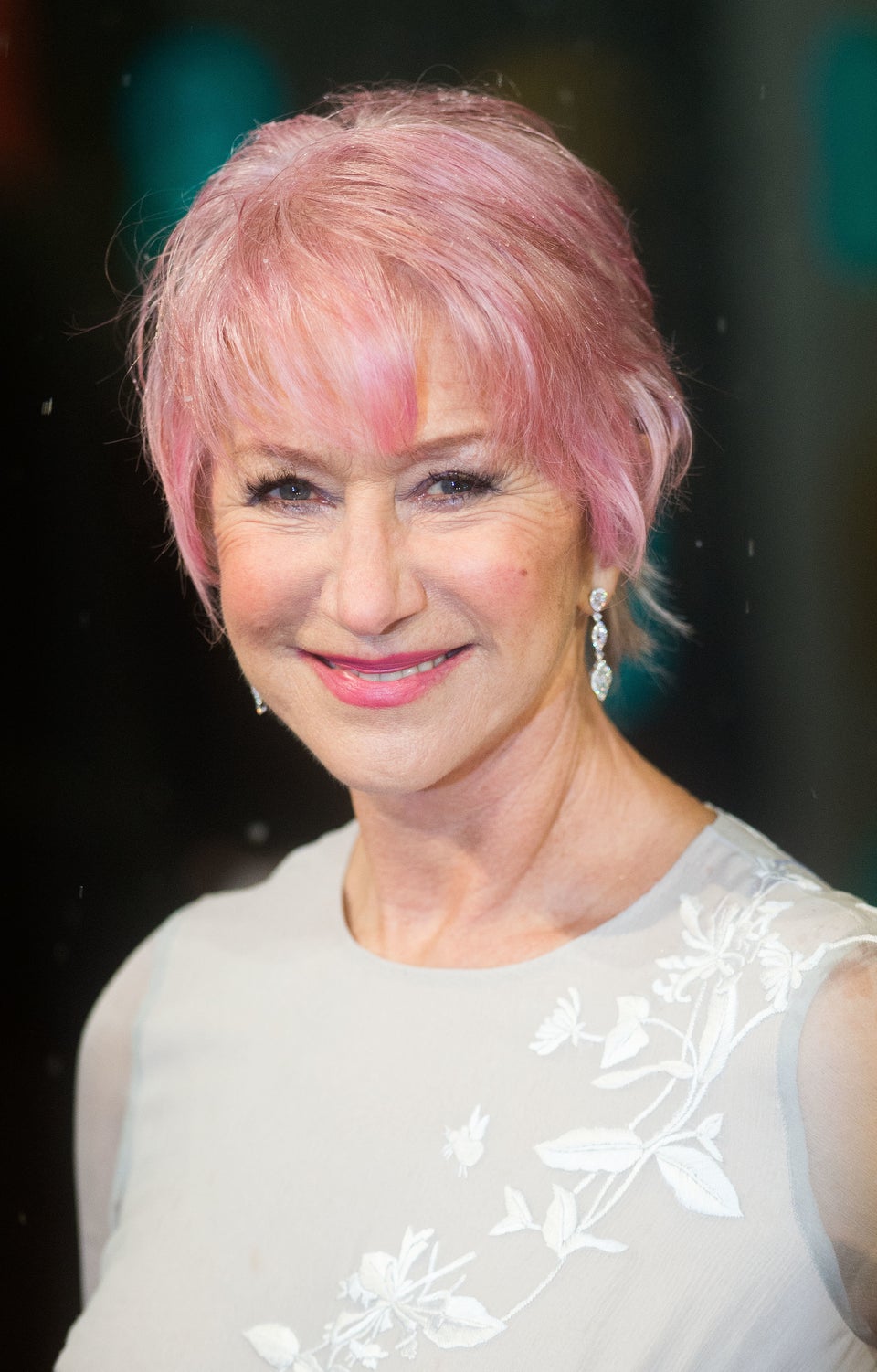 Samir Hussein via Getty Images
Kate Hudson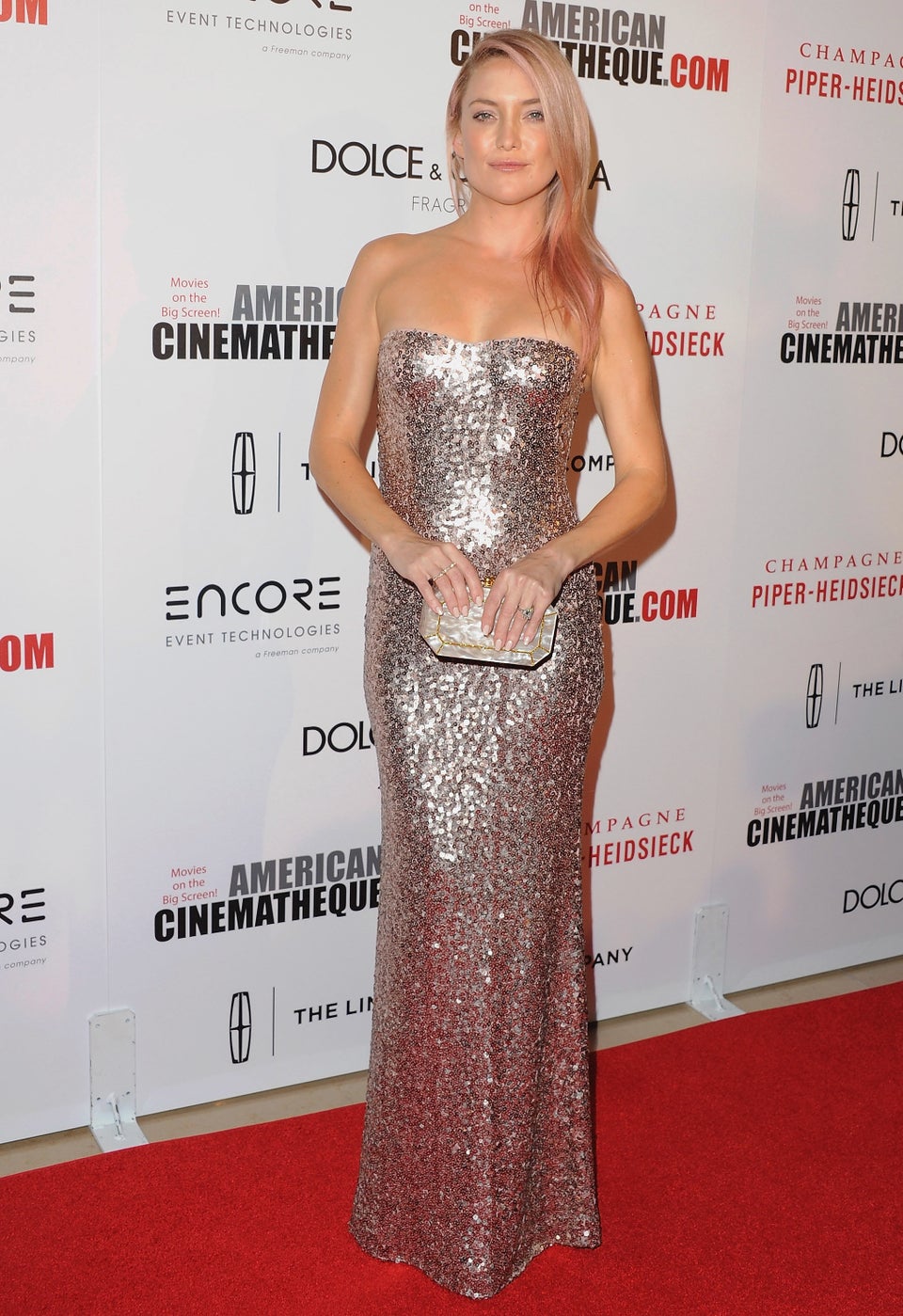 Jon Kopaloff via Getty Images
Tyra Banks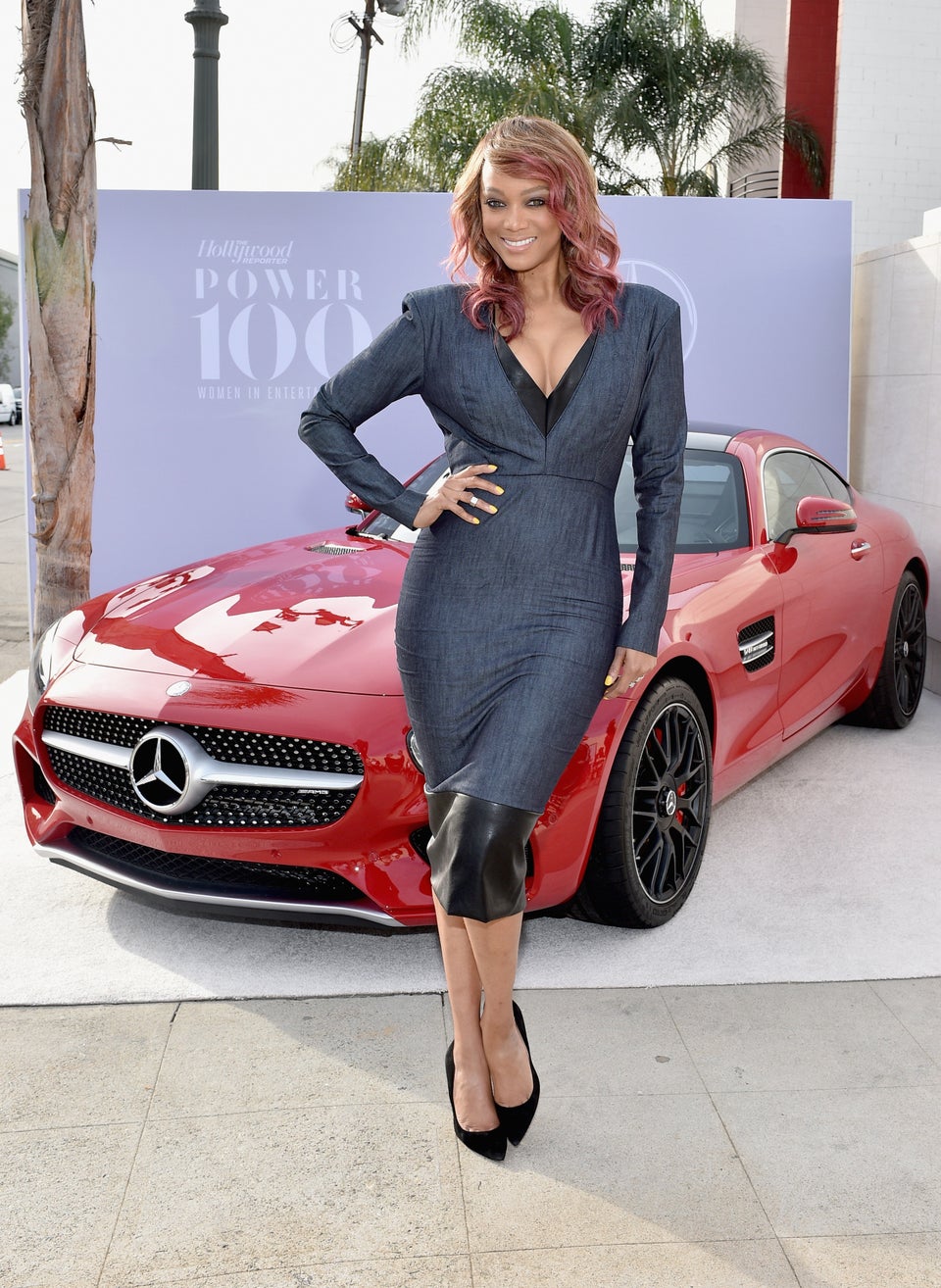 Stefanie Keenan via Getty Images
Kaley Cuoco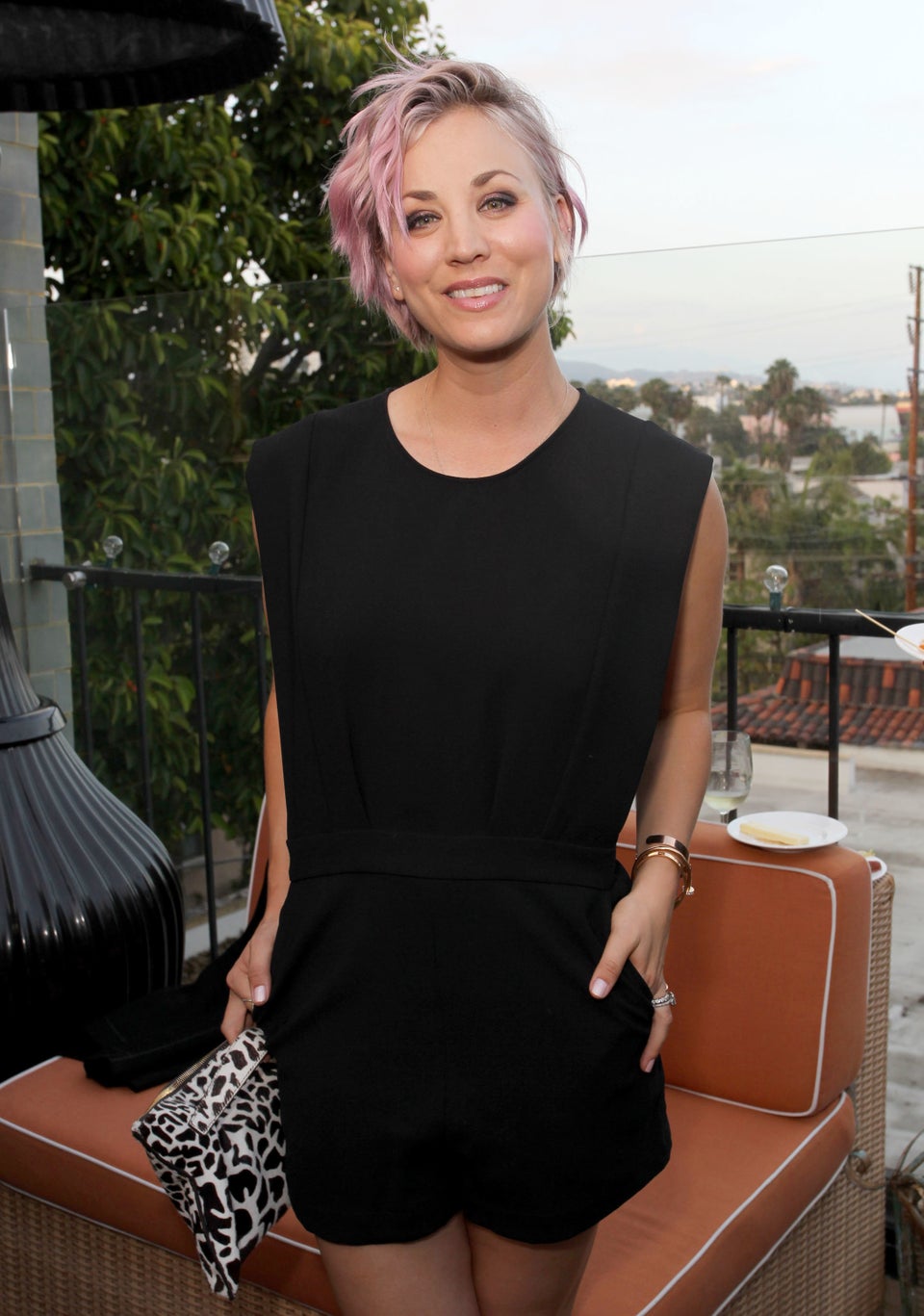 Rachel Murray via Getty Images
Katy Perry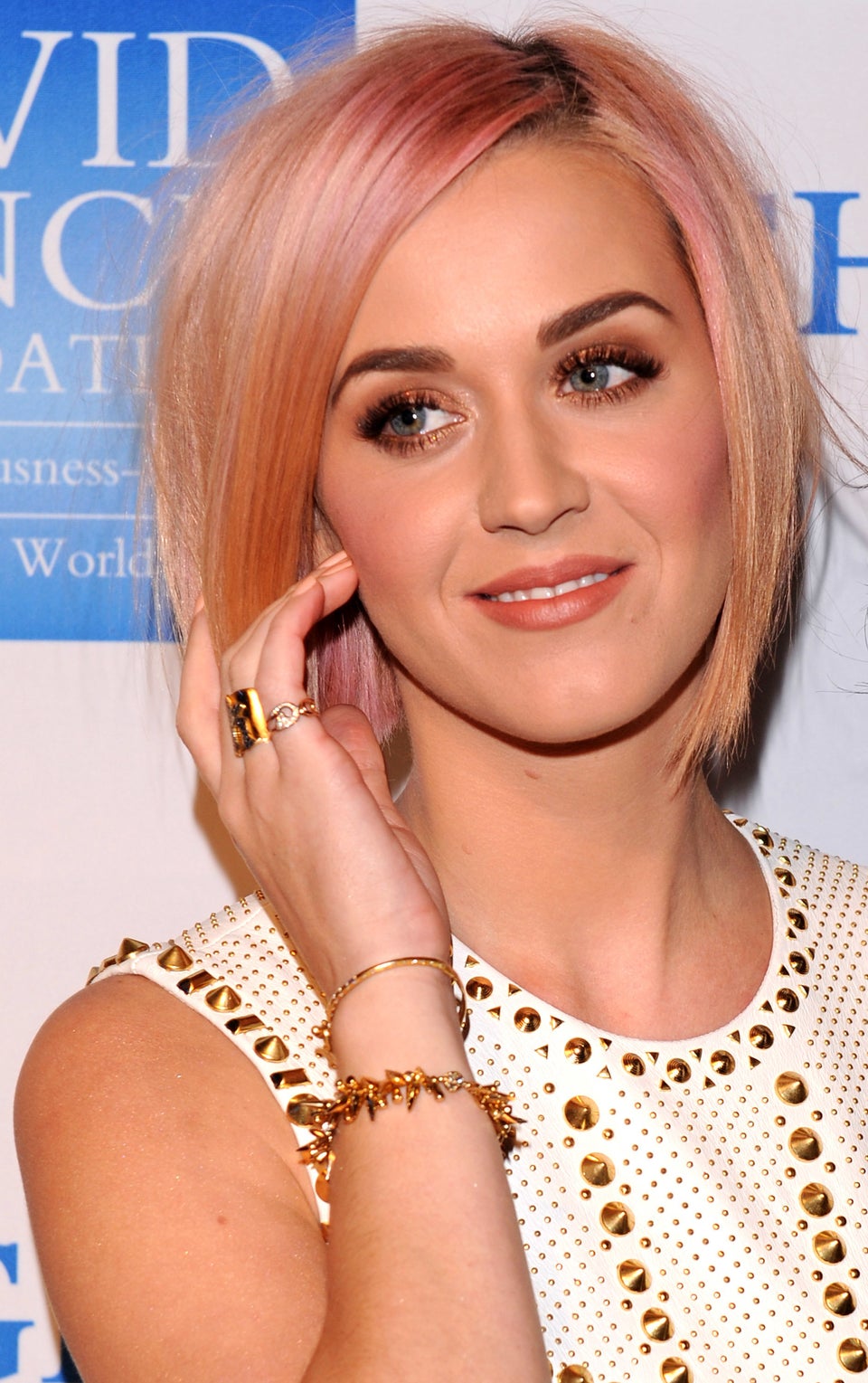 JB Lacroix via Getty Images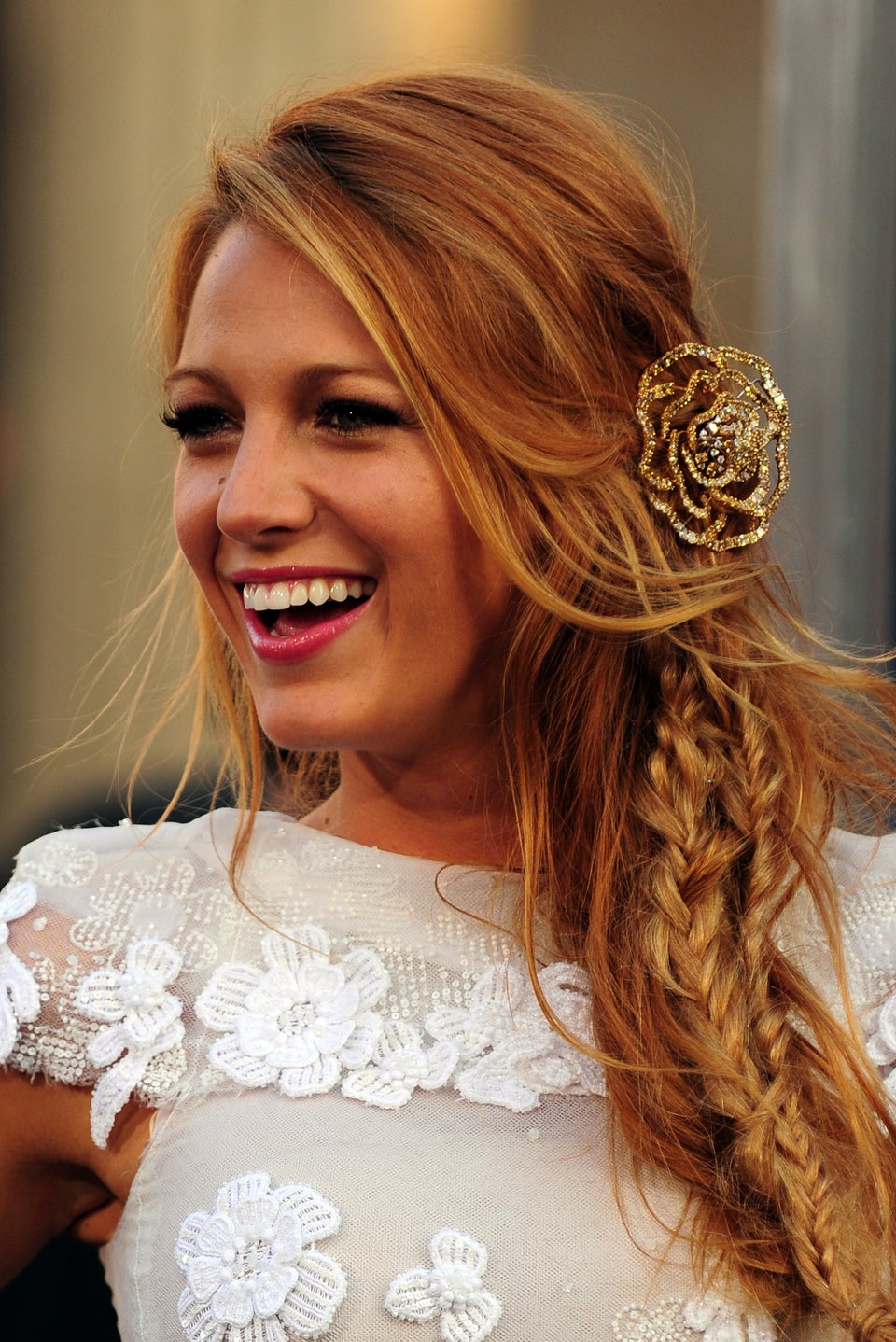 Celebrity Hair Inspiration
Popular in the Community