Unless you've been living under a rock, you're probably aware that Starbucks' Pumpkin Spice Latte officially returns to stores on September 8. But if you discover the secret password, you can unlock your PSL-ordering abilities right this very minute.
And here's what you have to do with it:
Step 2: Once you get to the tumblr fan page, you'll see a page like the one below. Type in the password, which is "pumpkin:"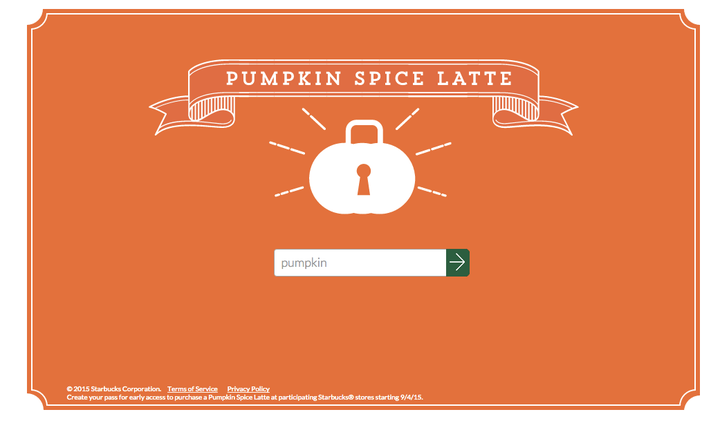 Step 3: After typing in "pumpkin," enter your phone number on the next page to unlock your PSL Fan Pass. The fan pass will be sent to your phone.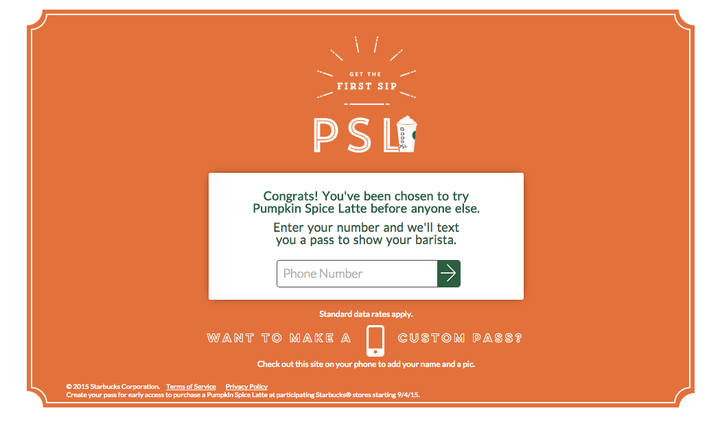 Step 4: This is what the Fan Pass looks like. Show your barista your Fan Pass to order one of the very first Pumpkin Spice Lattes of the season!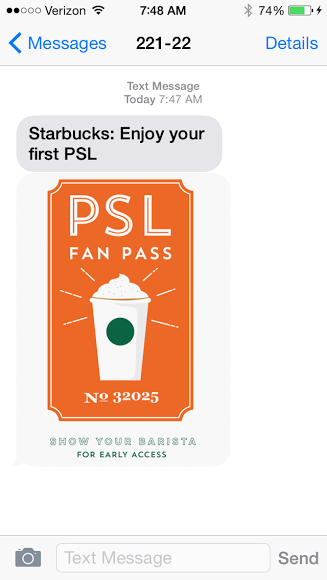 Step 5: DRINK YOUR PSL AND CELEBRATE!