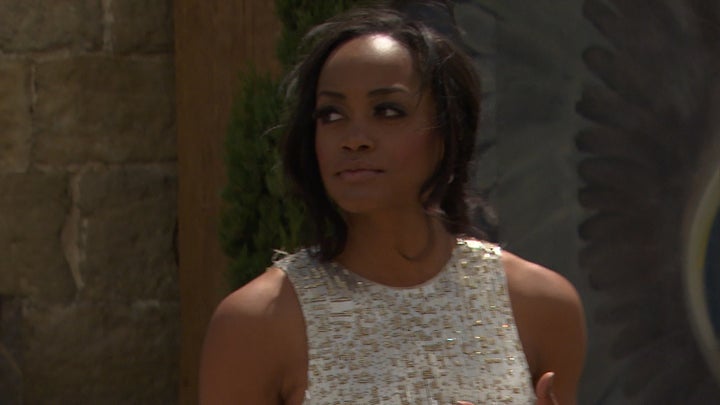 As of Monday night, Rachel Lindsay's ride as "The Bachelorette" is over. But her sparkly silver finale look will live on (fingers crossed her relationship with fiancé Bryan Abasolo does as well).
According to People, Lindsay's beaded couture gown with a thigh-high slit was from designer Randi Rahm, who often creates designs for the "Bachelor" franchise. As if the emotional baggage that comes with being "The Bachelorette" wasn't enough, the finale dress weighed over 30 pounds.
"That gown is a one of a kind haute couture gown that is typically priced upon request," Rahm told HuffPost. "That gown, another custom similar gown, or a collection version (more affordable one) can all be purchased. [I do] haute couture versions that start at $25,000 but we can make a more affordable version based on whatever the person purchasing likes/budget are."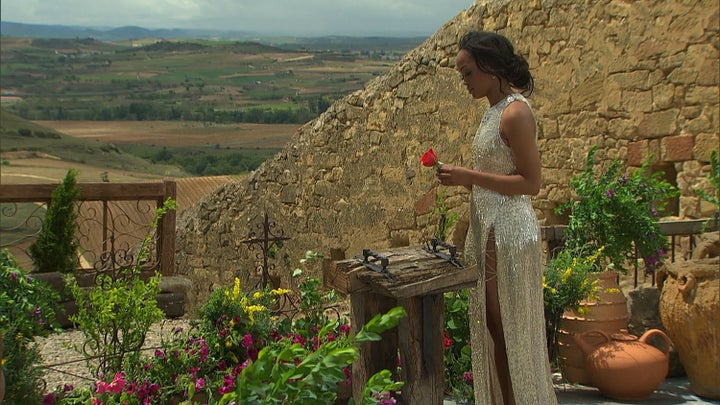 People reported that Lindsay wasn't able to keep her finale dress (though she did get to keep her man). Luckily, we've rounded up a few dresses that look like Lindsay's and are also a bit more affordable.
Check out the market options below:
Badgley Mischka Collection 'Cowl Back Sequin Gown'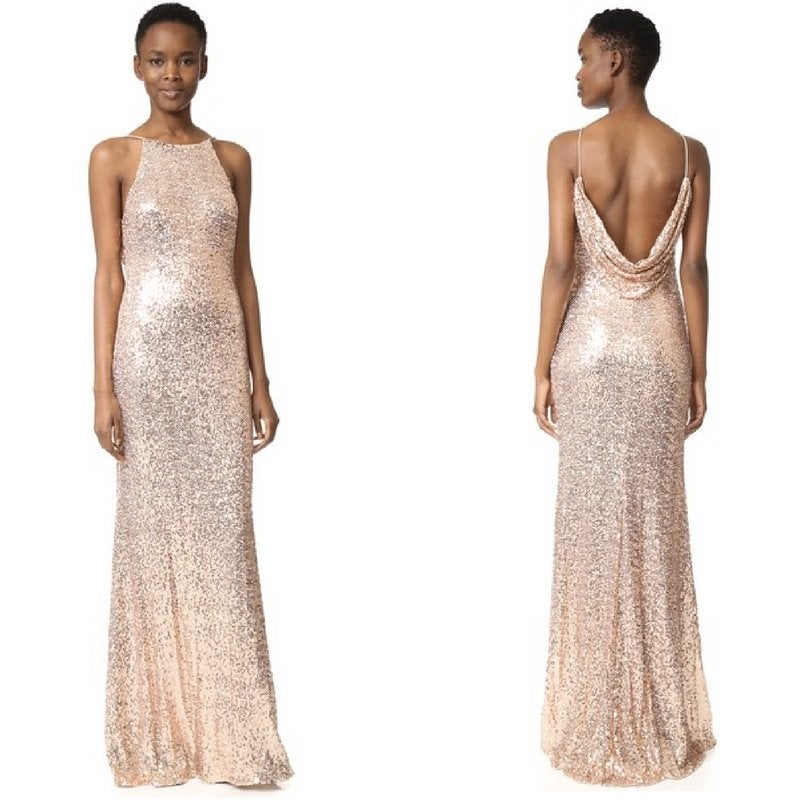 ASOS 'All Over Sequin Cowl Back Maxi Dress'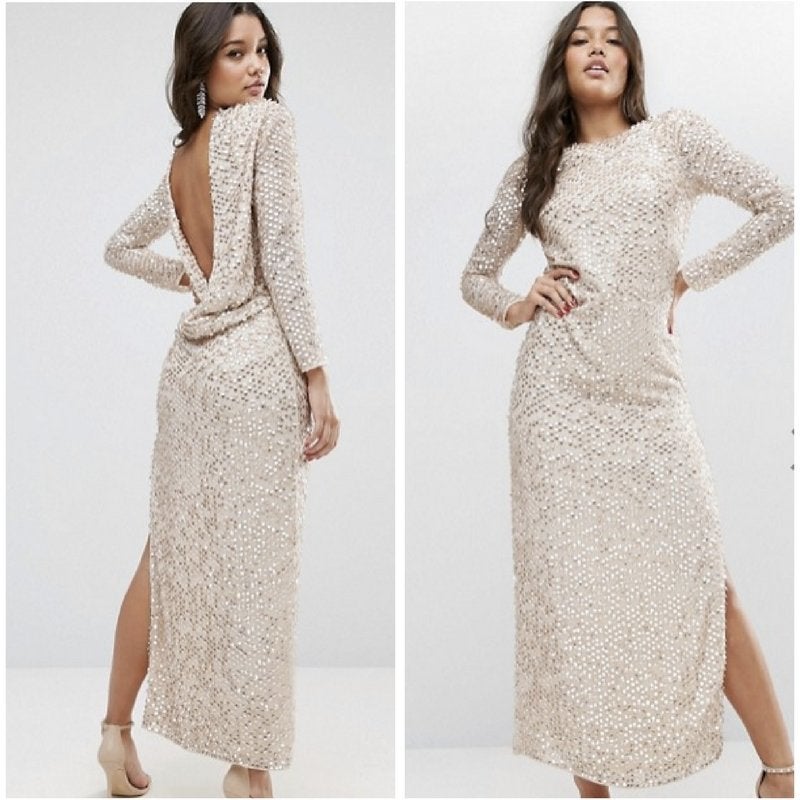 Urban Outfitters 'Silence Noise Stingray Metallic Maxi Dress'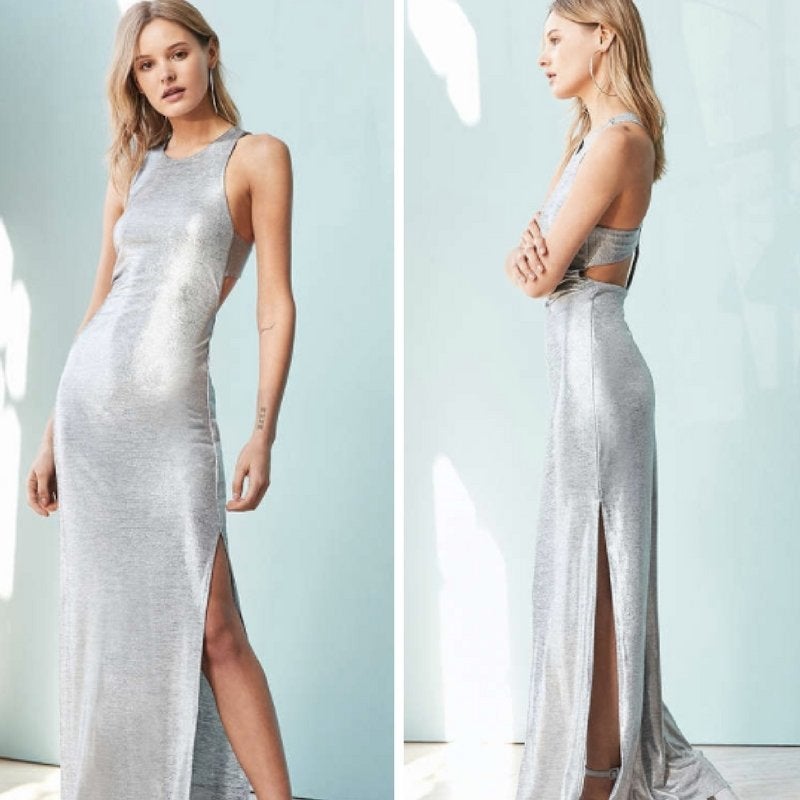 French Novelty 'Jasz Couture Beaded Evening Dress'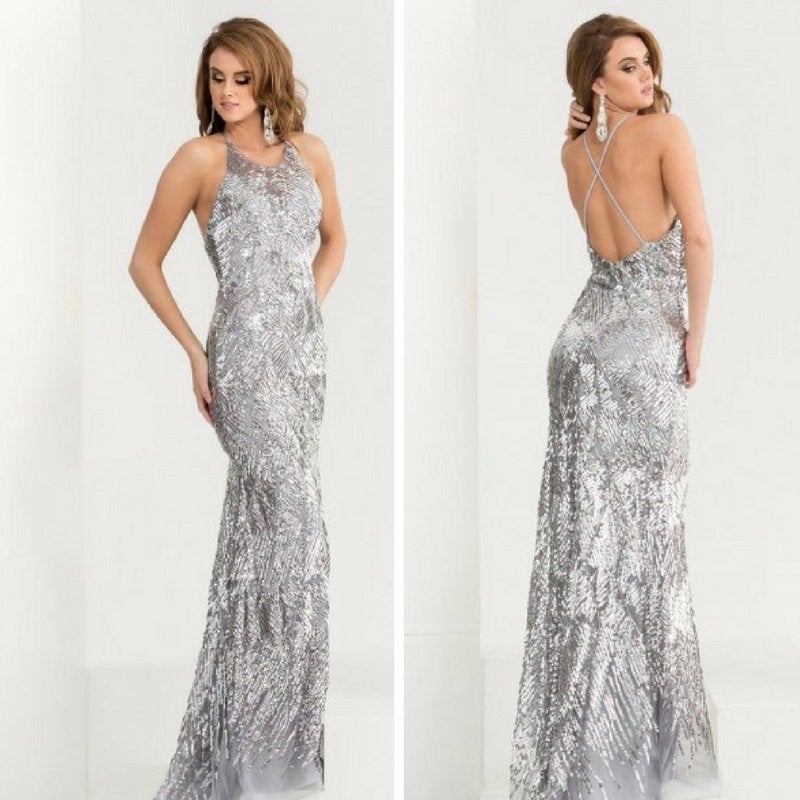 Couture Candy 'Lara Silver Evening Gown'