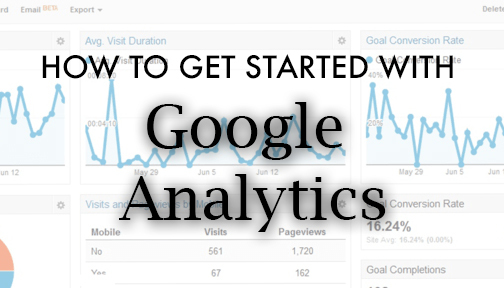 If you own a business, chances are you've heard of Google Analytics. Maybe you even know a thing or two about it. That's because Google Analytics holds the key to your entire digital marketing strategy. From gauging website efficacy to unlocking demographical information about your customers, the platform provides a trove of actionable insights you can use to improve performance across your sites, apps, social media properties and even your offline marketing.
Who's visiting your website? How long are they staying? How are they being referred? Where do they live? Google Analytics can answer all these questions and more. The value of this information can't be understated. Not only does it help you compete in the modern business world, but it saves you money by helping you understand what's working (and what isn't) so you can make intelligent marketing decisions.
Now that you understand the importance of Google Analytics, here's a five-point process for getting started:
1) Create an account: First things first. To sign up for an account, visit google.com/analytics and follow the on-screen instructions. The process for is very straightforward. You do NOT need a Gmail account to sign up for Google Analytics, however you will need a Google account. Don't worry; it's free.
2) Learn the metrics: After signing up, click around the left side of the dashboard to orient yourself with the various metrics. The "Audience" section highlights the type of customers visiting your website, down to their gender, age, interests and geographical background. "Behavior" measures engagement with your website, from duration of the average visit, to whether users are new or returning. You can even use the "Technology" tab to see which Internet browsers are used most frequently to visit your site.
3) Track search results: Perhaps the most valuable tool of all is "Acquisition," which reveals how people got to your website to begin with: referrals, organic search, social media or direct search. If customers are finding you via organic search, you can dig deeper to see which queries were successful in driving them there. This will inform paid search campaigns and your overall SEO strategy.
4) Set goals: The beauty of Google Analytics is that it allows you to track your performance month over month, week over week, and even day over day. This eliminates the guesswork by helping you measure with real qualitative data whether your marketing efforts are working. Set goals and use Google Analytics to hold your marketing team accountable to them.
5) Work with an agency: Google Analytics takes a day to learn, a year to understand, and even longer to master. It takes an experienced team to digest all of your data and convert them into actionable marketing tactics. A digital marketing agency like Rebuild Nation, which specializes in search marketing, has the resources to not only help you understand Google Analytics, but to turn your data into dollars.
Related
Popular in the Community