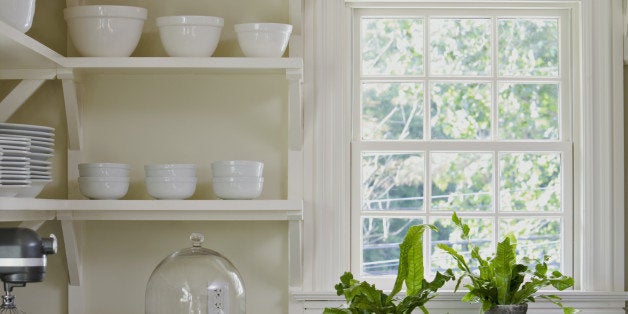 When the leaves start changing from green to orange to brown and a soft haze falls over everything, we can't help but fall in love with that soft, rustic farmhouse look.
Unfortunately, many of us simply do not have a farmhouse to head off to. Does this mean we can't experience the amazing sensation of getting cozy by a rustic fireplace?
Of course not! Though we may not be able to provide the acreage or the animals, we do have a few tricks up our sleeves when it comes to creating that fall farmhouse atmosphere. With the help of our farmhouse favorites collection, we've put together this list of four tips for getting that autumn country-living style.
One of the reasons we love the farmhouse look so much is because of its gentle take on rustic. It's not the woodsy look of a mountain cabin or the rough industrial rustic found in some urban settings. Instead, it's sweet, light, and gentle -- perfect when seen through hazy autumn lighting.
Whitewashed wood is one of the best ways to transfer this look into your own home. Touching ever-so-slightly on shabby chic style, bring in chairs, tabletops, or accents in this finish, and watch as your interiors transform into the gentle rustic home of your dreams.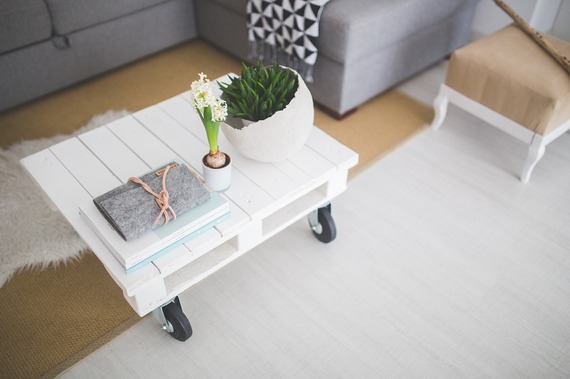 Close your eyes and picture being on a farm in October. You're wearing an oversized knit sweater, a pair of soft brown pants, and functional boots. The wind is crisp against your skin, the horses are running back and forth in their paddock, and the kids are playing just up the drive. Everything is perfect, and nothing feels rushed.
Part of what makes the farmhouse lifestyle so pleasant is the fact that everything is simple. Get rid of anything in your home that adds little or no value to your daily habits and activities. You'll be surprised by how relieved you feel upon entering a home filled with just the necessities.
Bonus: Minimal designs create the illusion of having more space. You may not have the high ceilings or open floor plan of a farmhouse, but you can certainly create that same feeling with minimalist designs.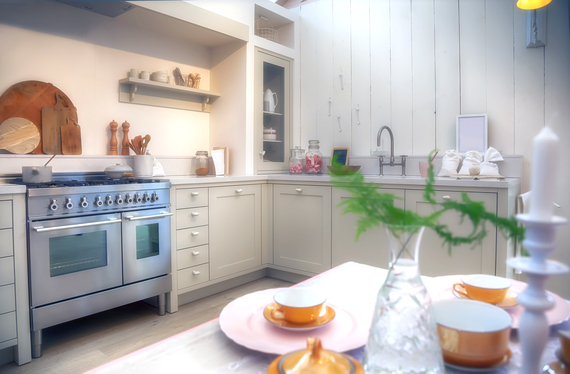 Capture the essence of a setting sun, sinking behind the orchards of a farmhouse property. To do so, you have to invest in light fixtures that are designed for this purpose. Consider a lamp shaded with weathered silver or frosted glass. Both will evoke imagery of a rustic farmhouse as well as create the lighting that is necessary for getting that fall countryside look.
4. Go for Pale Neutral Tones
When it comes to choosing upholstery on your sofas and armchairs, stick to neutral colors. Creams, grays, and egg-shell will all work to soften the look of your home, while still feeling rustic. Choose textured fabric to add depth and give the impression of being a strong and sturdy material that would be used in a real farmhouse.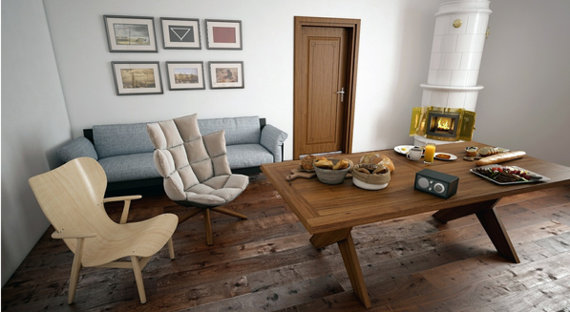 After that, just add an accent here or there that nods to the farmhouse lifestyle, like a horseshoe picture frame or a modern-meets-rustic side table, and you'll have captured that fall country look.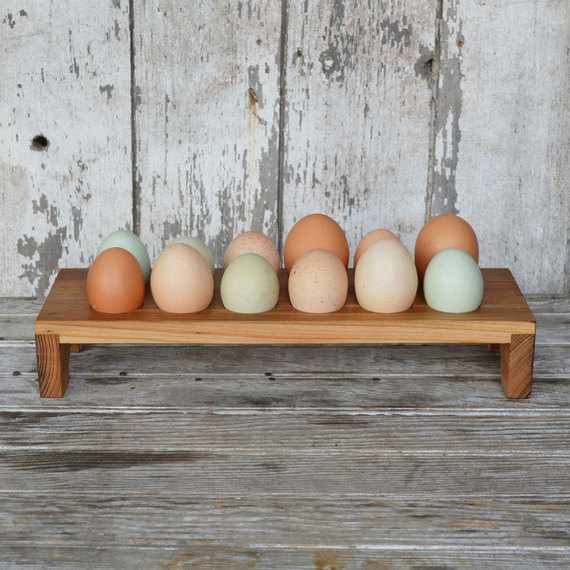 Dot & Bo Sunny Side Up Tray
Popular in the Community