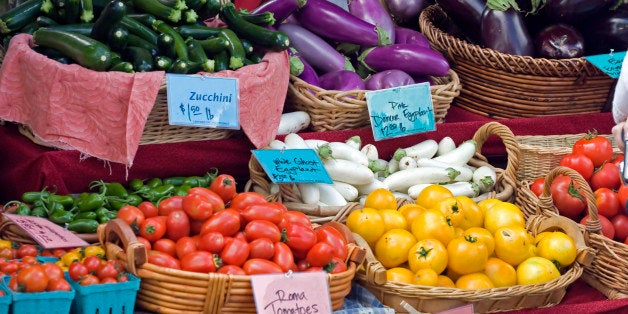 You might think the 17th Sustainable Development Goal is a bit lofty, and maybe better for another stakeholder to tackle. "Perhaps someone more UN-ish," you might be inclined to note. Yet, as with all of the SDGs, Goal 17 is designed with the Future We Want in mind (not global multi-lateral institutions), and it will take the resources of the most influential forces we've got, which means -- as often as not -- the corporate sector to create this future.
There are 19 targets nested within Goal 17 -- clearly not all of them are the right fit for every company. But almost certainly, at least one of these targets is something each company can consider and align with current or planned efforts.
As SustainAbility (my employer)'s mission is to help global corporations create the transition to a just and sustainable economy, I will focus my remarks on how we see businesses addressing goal 17 in meaningful ways. I will cherry-pick a few encouraging examples that align with three different targets to meet this goal in the hope that these may spark action within your company or with corporate stakeholders with whom you directly engage.
17.11 Significantly increase the exports of developing countries, in particular with a view to doubling the least developed countries' share of global exports by 2020
This target looks at the role of trade to meet Goal 17. In the developing economy of Brazil, leading pulp producer Fibria has shown that through an integrated approach to managing social, environmental and financial business impacts, meaningful growth of exports is both possible and profitable. The company, which exports 90 percent of its pulp outside of Latin America, has been innovating its business model to shift from a "pulp producer" to a "forest company," diversifying into renewable energy, real estate management and integrated agriculture, all while sequestering carbon in its significant forest assets and increasing its pulp exports to meet growing demand. Fibria's business goals are actively aligned with target 17.11. Details about the company and its sustainability efforts can be found in its latest integrated report, here.
17.17 Encourage and promote effective public, public-private and civil-society partnerships, building on the experience and resourcing strategies of partnerships
This target looks at addressing systemic issues, specifically through multi-stakeholder partnerships. The urban environmental NGO Evergreen may have acted as the catalyst for what is now a thriving, value-creating community in the heart of Toronto, Canada's, Don River Valley. But before this neglected mine site became the Evergreen Brickworks -- a thriving farmer's market, education center, park and urban nexus of trails and ideas -- it required significant collaboration and funding from municipal, corporate and civil-society actors to make this happen. This level of vision in a major urban center is directly aligned with the kind of effort that will bring us closer to success on target 17.17.
17.19 By 2030, build on existing initiatives to develop measurements of progress on sustainable development that complement gross domestic product, and support statistical capacity-building in developing countries
This target is focused on data, monitoring and accountability. Many companies are already investing significantly in this area through their sustainability-reporting efforts, often bolstered by the guidance of organizations such as the Global Reporting Initiative, the International Integrated Reporting Council, and (at least in the U.S.) the Sustainability Accounting Standards Board. To what degree these reporting efforts are designed to "complement gross domestic project" is not explicit, however there is increasing data on areas that directly relate to capacity building and sustainable development.
For example, South African financial-services company NedBank reports extensively on its social, environmental and financial impacts, its role in society, and its contribution towards a "fair share" of creating a sustainable future. And the Danish pharmaceutical company Novo Nordisk has published detailed data for more than a decade on how its products and overall business are impacting society, giving context about their financial, social and environmental impacts in their Triple Bottom Line report.
Of course, simply producing reports with this data does not mean corporate performance is sufficiently good in relation to the scale of the challenge to create the future we want by 2030; however, it does indicate an existing and rapidly increasing amount of measurement on progress, which is directly aligned with the intentions of target 17.19.
These few efforts of companies from around the world, combined with many, many more that are evolving and improving, will play an important role in business' contribution to succeeding on the lofty -- and absolutely critical -- goal of strengthening the means and implementation of the global partnership for sustainable development.
This post is part of a series produced by The Huffington Post, "What's Working: Sustainable Development Goals," in conjunction with the United Nations' Sustainable Development Goals (SDGs). The proposed set of milestones will be the subject of discussion at the UN General Assembly meeting on Sept. 25-27, 2015 in New York. The goals, which will replace the UN's Millennium Development Goals (2000-2015), cover 17 key areas of development -- including poverty, hunger, health, education, and gender equality, among many others. As part of The Huffington Post's commitment to solutions-oriented journalism, this What's Working SDG blog series will focus on one goal every weekday in September. This post addresses Goal 17.
Related
Popular in the Community