My greatest lunch-hour enemy is the per-pound salad bar at Whole Foods. The pressure of hungry cubicle dwellers waiting for their turn at the trough is real, and I always leave with a strange mix of food that costs a small fortune.
The convenience of the salad bar will always end up costing more than a DIY version. Still, you can be smart -- or get scammed. I visited my local Whole Foods in New York City, where the hot/cold bar is $8.99 per pound, to compare prices with in-store ingredients. (If you don't live in NYC, this is also probably a lesson in crazy-high city prices.) Here's how to get the biggest health boost for your dollar, with tips from a nutritionist.
DON'T grab the biggest container
Despite what you've been told your whole life, size matters. The larger the plate, the more food you'll throw onto it. There's science behind this, folks.
DO go heavy on the greens
"The nice thing about salad greens is that they're light, so make them the foundation of your tray," says registered dietitian Emily Harrison. The darker the lettuce, the more phytonutrients and iron it has. Cliché as it is, kale is packed with nutrients, and a decent deal at the salad bar since it's already expensive (a 1lb container was $6.99). Spinach ($5.49) is another good option. Romaine is the clear loser, since it's cheap on its own and doesn't quite measure up on the health side.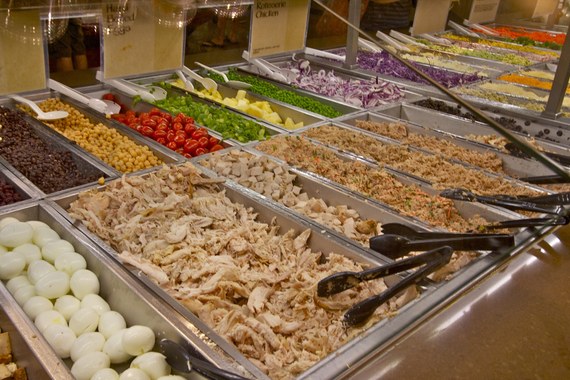 Credit: Flickr/Counse
DO choose your protein wisely
At my Whole Foods, a dozen eggs is $3.49, or 29 cents per egg. On the small side, a hard-boiled egg weighs 50g, or about one-tenth of a pound. That means you're likely paying at least a full dollar for one egg at the salad bar.
Grilled chicken is a healthy option, but skip any meat that has a bone. One of the biggest salad bar steals of all is salmon, which is full of protein and omega-3s. The cheapest fillet at the fish counter was the farm-raised one at $13.99 per pound, so you're practically making money here.

DON'T let meat become the star of the show
Your salad should be so colorful that you'll want to Instagram it. (But please, don't be that person.) The more rainbow-like your plate is, the better it is for you, says Harrison. But be selective. Carrots, beets, cabbage -- per pound these all come in under $2, so paying $8.99 is highway robbery. Stay away from heavy fruits, and tomatoes, too. And don't even think about touching anything that's been steamed. Water weight is your salad bar enemy.
Need another reason to scarf down the veggies? Harrison says they're a top way for men to prevent prostate cancer and erectile dysfunction, and possibly even to maintain overall testicular health. You're welcome.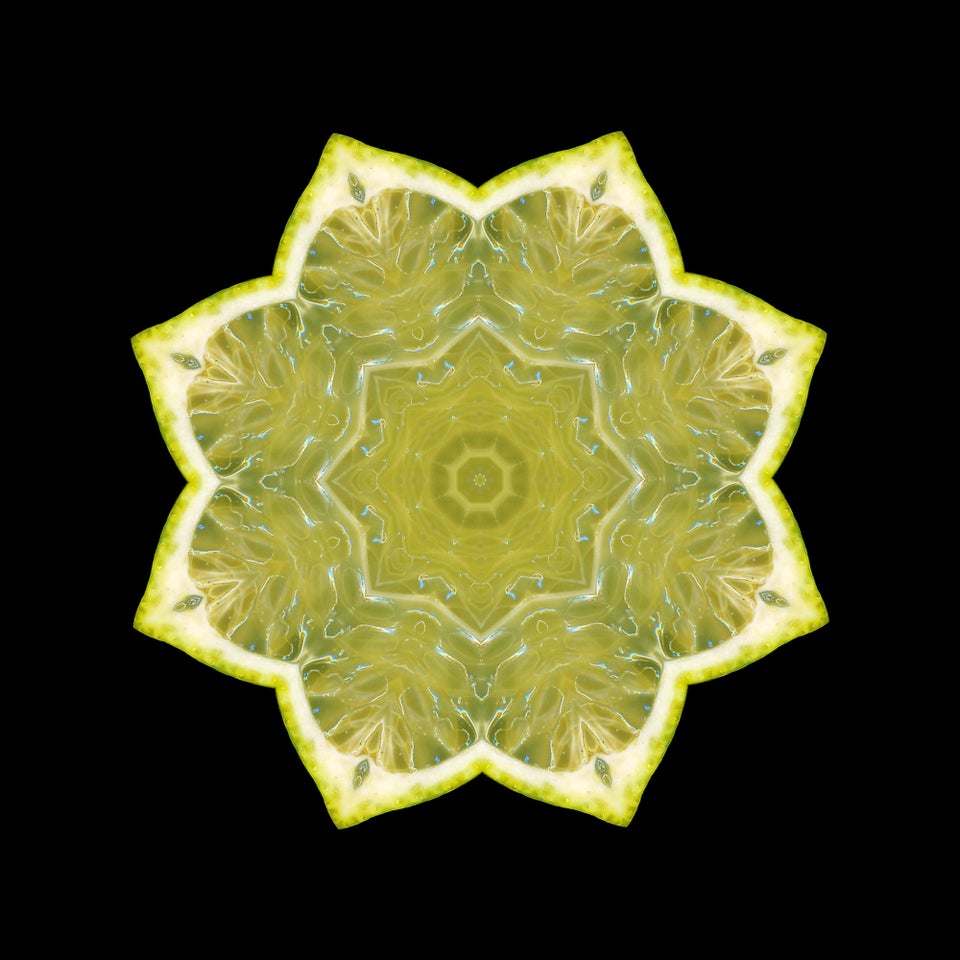 Fruit And Vegetable Kaleidoscans