Have you ever thought about sharing your expertise and opinions in the media?
The media is one platform you need to consider when sharing your stories and expertise to a wider audience. It can help you build a positive reputation and solid credibility for you and your brand. But getting the media to call you isn't easy.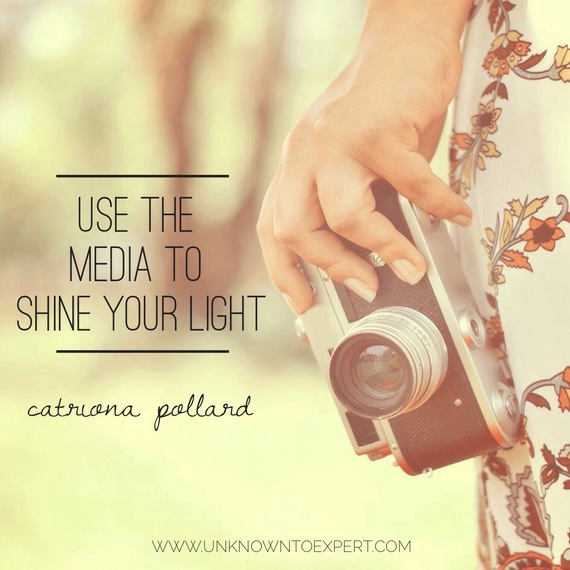 The goal is to get to that stage where journalists call you for comment on a story that relates to your personal brand. It takes time and a lot of pitching to achieve that, but all that effort is worth it when a week does not go by where you're doing an interview with a journalist who calls you directly.
This is where, what I call, gateway opportunities come from. After your first interview, other journalists are more likely to call you asking for your expertise.
How to create gateway opportunities:
1. Build your personal brand
I've built my personal brand in a very clear and intentional way. I figured out what I wanted to be known as an expert in, and then built a considered strategy around that (and worked hard to achieve it).
2. Small can lead to big
Even the smallest interview that you might think isn't worth doing, can lead to mainstream media. Don't discount it because it's not on your wish list.

3. I want to be on TV
That's great. Sometimes you can pitch directly, but that can be really hard to achieve, especially if you have no profile. Think outside the square. Where else can you pitch your story idea that might lead to a broadcast opportunity?
Think long term about your personal brand and media opportunities. Trust me, if you keep going and put yourself out there it can unlock opportunities you've never even dreamed of.
About the author
Catriona Pollard is the author of From Unknown To Expert, a step by step framework designed to help entrepreneurs develop effective PR and social media strategies to become recognised as influencers in their field. www.unknowntoexpert.com
Catriona is also the director of CP Communications, which merges traditional PR tactics with cutting-edge social media strategies that engage consumers as well as business. www.cpcommunications.com.au
REAL LIFE. REAL NEWS. REAL VOICES.
Help us tell more of the stories that matter from voices that too often remain unheard.