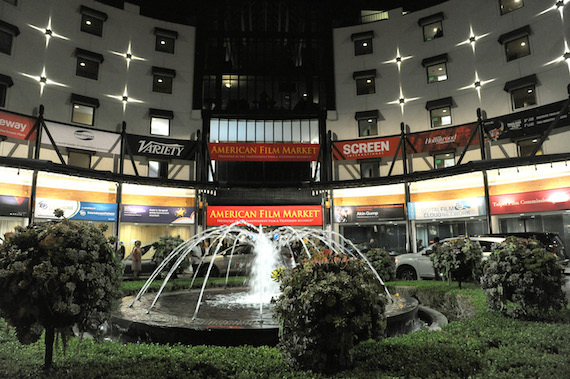 It's undeniable that an independent cinema industry cannot exist without the right film markets. While some filmmakers can get lost and won't do their films any great service by going around on the carousel of endless festivals that are available year-round -- films markets instead are like a pot of gold for film projects. They offer an introduction to financial resources of course, but most importantly show filmmakers the way to great connections and professional advice.
Emirati filmmaker Amal Al-Agroobi recently told me that she'll be attending the American Film Market in Santa Monica, this coming November 2nd through the 9th, to pitch the two scripts she's been working on. It's not the first time the AFM has come up in conversations with esteemed filmmakers friends, who have gone to the film mecca with either finished films to seek distribution, or to pitch a project in development. And when I asked an industry insider, creative head of a large film production company the reason why the AFM has become such an important source of cinematic inspiration, he pointed to the perfect timing of the market, right before the end of the year and leading up to the AFI Fest in Hollywood.
We know that in the film industry, timing is everything.
But I've never been to the AFM, am utterly bored by long articles written about the AFM by so-called industry insiders and other journalists, and so I wanted to find out more about this fascinating market and this year's initiatives and priceless panels from the right source. No one is better at describing the largest film market in the United States than Jonathan Wolf, the Managing Director of AFM, who is also the Executive Vice President of the Independent Film & Television Alliance. He kindly answered all my questions, pointed to his personal favorites and highlighted the best of this year's Market -- to make the most of its spectacular, unequaled resources.
What are some of the panels you are personally most excited about this year?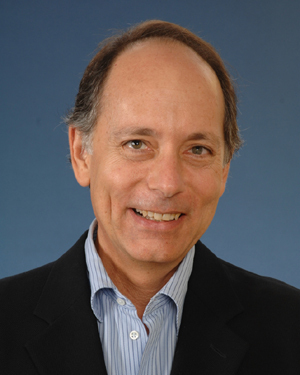 Jonathan Wolf: My favorites are the opening session of the Finance Conference and the Pitch Conference.
We open the Finance Conference with a long-term strategic view of the independent film industry. The speakers, always great thought leaders, have included Mark Canton, Ryan Kavanaugh, David Linde, Tom Ortenberg, Brett Ratner and Harvey Weinstein.
The Pitch Conference is lots of fun. Our panel of experts critique pitches live on stage. They aren't looking at the viability of the project. Instead, they are evaluating the pitch technique -- and sometimes they aren't gentle... Imagine Simon Cowell! The audience of 600-plus never leaves early!
In a recent interview with Naomi Watts, she said something that has stayed with me. She touched on the financials of the film world, and said "when I first started there was a lot more money around," and that's something outsiders to the business don't think about. What are some of the creative ways that AFM helps filmmakers connect with the money, to get their films out there?
Wolf: I don't necessarily agree with Naomi's perception. Early in her career -- mid 90s -- the industry didn't have all the forms of soft money and production incentives available today. And the AFM screened far fewer films. Production levels are much higher today than 20-plus years ago.
That said, the AFM provides access, education, networking and visibility to attending producers -- creating a level playing field for all. Some of our programs and benefits include:
A primer on "How to Work the AFM";
First-timer orientations for producers;
AFM's 20-plus educational sessions, with about 100 speakers, that provide actionable information that helps films get made;
An online community, MyAFM, that helps producers connect before and after the show and provides a great platform for visibility;
Networking receptions around the historic merry-go-round on the Santa Monica pier;
Access to 400-plus distributors and more than 1,000 production companies.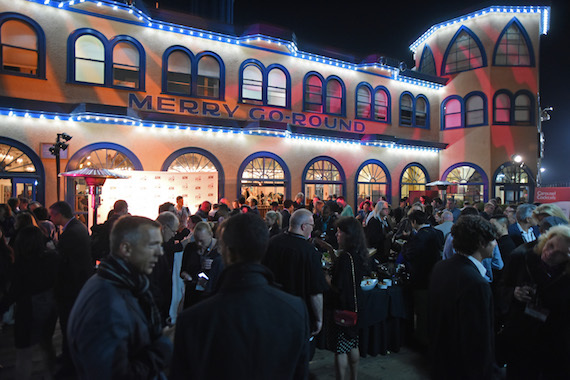 Do you believe cinema is a bridge across cultures? If so, in what way does AFM represent that quote, particularly this year?
Wolf: Rather than a bridge, I think film is a medium that conveys a country's culture. Either way, if a film isn't seen by the public, nothing will happen. So the AFM plays a vital role in ensuring that films from all over the world reach a global audience.
What are the basic goals of attendees to the AFM, from all the different sides of the business?
Wolf: Wow. Answering that question could be an entire book. To keep it short, here are the largest groups of participants:
Distributors and sales companies are seeking international buyers to acquire finished film and pre-buy newly announced packages. Presales supports production financing and can ensure that a film gets made.
Buyers from all over the world - more than 80 countries - are seeking films that will work in their country and be profitable.
Producers are looking for the right sales company and distributor for their scripts and developed packages.
Film commissions and production facilities are seeking information about films in pre-production to secure new business.
Film festivals are locked away in the theaters, searching for films that meet their festival's mission.
And lawyers, bankers and agents are busy juggling multiple negotiations and closings throughout the show.
What do you personally think of this "celluloid ceiling" report, by the Center for the Study of Women in Television and Film, saying that women comprise only 7% of directors on the top 250 films? How does AFM help to encourage women filmmakers, and those who work behind the scenes in film making?
Wolf: This is a global issue. We will screen films from about 30 countries this year and only 12% have a female director. While better than 7% it's not encouraging. Film industries around the world must look at education, mentoring and early-career hiring practices. They should focus their efforts on the path that leads to directing.
Finally, what do you think is the biggest myth in filmmaking?
Wolf: Film festivals are a great place for producers to premiere their films when seeking distribution.
All images courtesy of the AFM, used with permission.
Calling all HuffPost superfans!
Sign up for membership to become a founding member and help shape HuffPost's next chapter