When someone asks you to go to Disney World, there's only one answer you respond with... "um heck yes!"
I got the call on the night of Christmas. It was my boyfriend's Mom.
"I got Billy to agree to a vacation! We're going to Disney World!"
Since we went to Disney five years ago I've been pestering Billy -- the boyfriend -- to take me back.
Joy ran through my veins as I repeated: "We're going to Disney! We're going to Disney!"
Flashes of Magic Kingdom, Disney Princesses, It's a Small World (only one of the greatest rides ever if you ask me) and what has been dubbed this "most magical place on earth."
Before my first trip to Disney I didn't get the hype ... waiting in line in hot weather ... kids, kids, and more kids everywhere (I prefer dogs), big crowds, a lot of noise and rides ... how is that fun for someone who rather be on land, preferably a quiet, tropical beach? But Disney is one of those places that no matter how old you are or how many times you've been to it, it just makes you smile.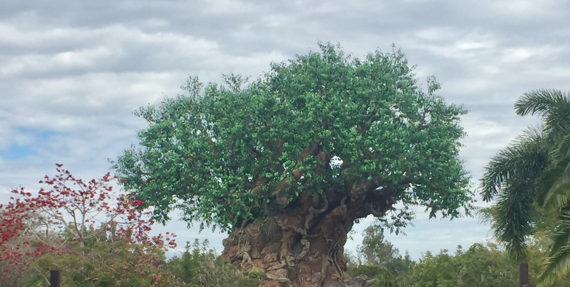 The "iconic Tree of Life" at Animal Kingdom.

Now, when it comes to making your wallet smile, that's another story. A trip to Disney, even for a long weekend is an expense but none-the-less, money well-spent.
Through interviewing friends who frequent Disney, my two trips, and doing additional research, I've learned how make the most out of a Disney trip and have to say, have quite the memories. Here's what I've learned (take note as you plan your trip)!
1. Don't overspend on travel - get a great deal on a flight and fly in early.

Before booking your hotel, if you don't live locally you'll need to book your airfare which can be a huge expense. Use a discount travel service like Trip Seats to save big on airfare. Since there is so much to do in Disney, fly in as early as possible or even better, go down the night before so you'll be in town as soon as the parks open.
2. Book a hotel that caters to your activities.
If you plan on spending most of your time at the parks you don't need to book a lavish resort. While I love Disney resorts because they offer the true Disney experience and many provide complementary transportation to the parks, you could cut costs by booking a local hotel and Ubering to the parks.
3. Plan for at least two parks each day but one, if possible.
There is so much to do at each park; you really need a full day at each but if you can't make that happen, plan for two days per park with hopper passes. Trust me, you'll want to see each park; there's really something for everyone at each.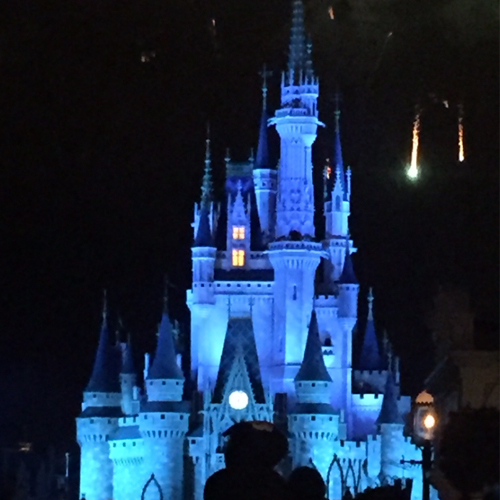 The famous Cinderella's Castle at Magic Kingdom.


4. Map out which attractions you'd like to see at each park prior to visiting.
While I didn't have the luxury of spending a full day at each park, I'm convinced had I visited any of them from open to close, I still wouldn't have been able to see everything I wanted. There is so much to see and do! Map out exactly what you want to see prior to visiting and hit those attractions first. Maps with attraction listings are available on Disney's website.

5. Purchase your park tickets as far in advance as possible and reserve your FastPasses.
You can reserve your FastPasses up as early as 30 days before your trip and 60 days if you stay at a Disney hotel. You're aloud to book up to three FastPasses per park, for free! FastPasses let you essentially, cut the lines so there's less waiting time.
6. Pack and dress accordingly.
Each time I've been to Orlando it was warmer during the day with temperatures that dropped at night. Be sure to pack accordingly. Among the items in your suitcase there should be comfortable clothing with a layered option such as a sweatshirt for when the temperatures drop. You'll be getting around the parks by foot so make sure you pack a good pair of walking shoes.
7. Prepare to be patient, wait in lines, and deal with crowds.
A Disney rep told me that the parks are busy year-round and that there's no such thing as "the best time" to visit. Be prepared to wait in lines and deal with crowds. If you need to download a few extra songs to your music player to get you through the lines, do it now!

8. Set extra cash aside for food and souvenirs.

There are dining halls and food stands spread throughout each park. Even when you aren't hungry, you're going to be tempted to indulge, so if you can, set more cash aside than you think you would need for food. A safe estimate is: $20 for breakfast, $20 for lunch, and $35 to $45 for dinner, per person.
9. When in doubt, ask for help.

The staff at Disney are always smiling and seem happy to help. When you arrive at Disney, if you have any questions, just ask a team member at Guest Services or throughout the parks as you seem them. They can advise you on what to see and eat and how to get around the parks.
Related