Since meat production uses an abundance of natural resources, mixing in more vegetarian and vegan meals is a great way to help our world. But a close second that still gives you the delicious flavor and nutrients of meat is to cut down on waste. For example, use every single part of a whole chicken ― skin, bones and all. You'll reduce food waste and gain the added benefit of stretching your budget further with lots of scrumptious meals.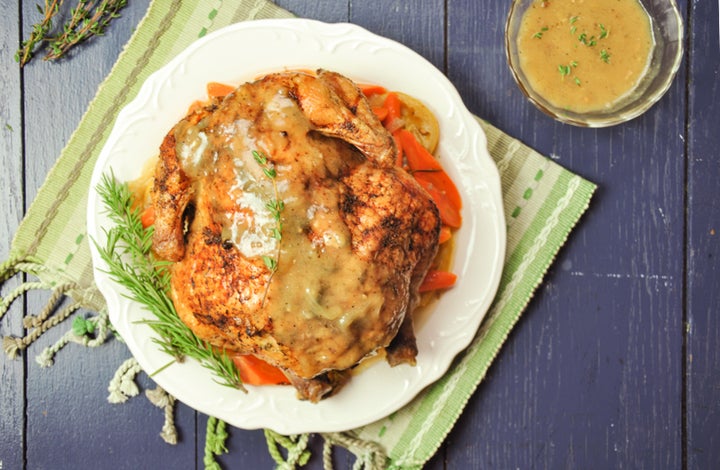 A whole chicken has many parts. Maybe you don't like some of them, but even if you do, you end up with a neck, bones and other scraps. Don't throw any part of your chicken away ― make three recipes to make the most of your whole chicken.
To achieve this goal, start with one main dish and then turn the leftovers and scraps you might normally throw away into completely new dishes.
Part 1:
Start by roasting your chicken. Before you do, remove the neck, giblets and other unwanted parts from the bird, but be sure to save them in the fridge for later. We're not even going to throw these parts away!
Roasting is a great way to enjoy the meat, skin and all. A Roasted Lemon Herb Whole Chicken recipe gives you some classic flavors that complement chicken, along with the ideal crispy skin you crave and a gravy that elevates a regular chicken gravy with a refreshing, bright taste for your palate.
A side dish of vegetables and your gravy cook right along with the chicken to simplify your dinner and gain flavor from the meat. It's a one-pan meal!
Part 2:
After you've devoured your first and maybe even second meals of delicious skin-on chicken with vegetables and gravy, it's time to use your leftovers. By creating a new meal, you won't get bored by eating the same thing every day so you'll be sure to eat every bite of chicken meat.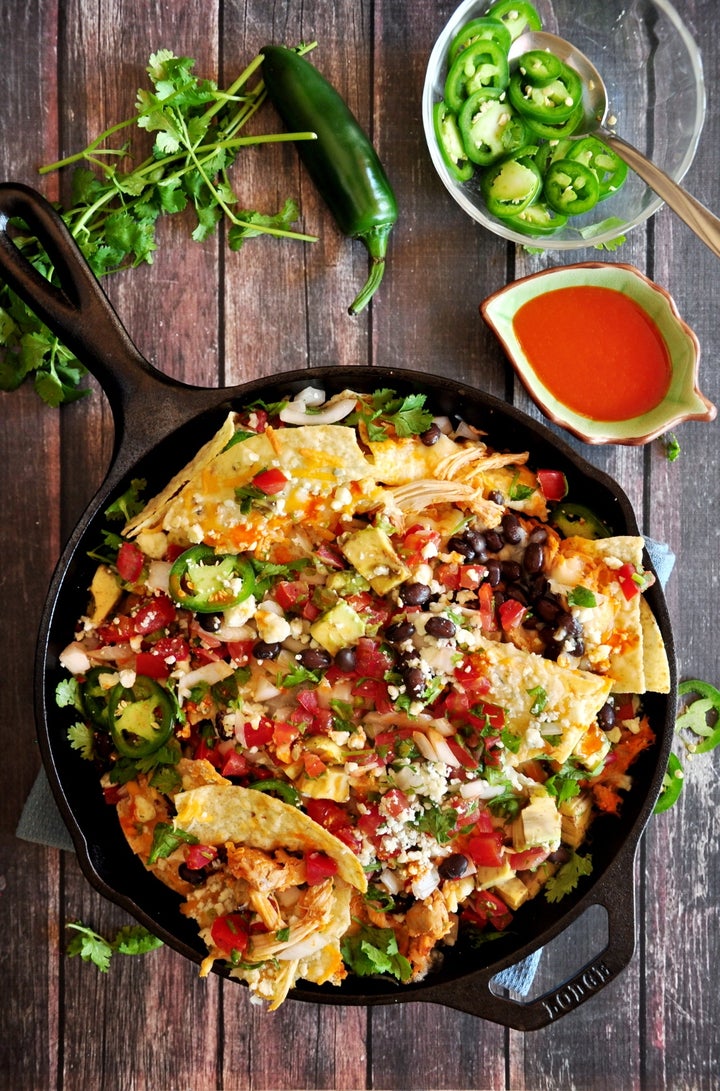 Fortunately, you have endless ways to dress up shredded chicken from your leftovers. Try one or more of these tantalizing options to find your favorite:
As you can see, that boring shredded chicken can become mighty exciting when you make it part of a new recipe. And these are only some of your options with the versatile base of shredded chicken.
Part 3:
Finally, it's time to come back to the neck and other parts you've been saving. Add to them the bones that are left after you've taken the meat for your different recipes. You'll use these parts to make a fantastic chicken broth. Simply adapt this chicken broth recipe by using the giblets, neck, and bones instead of the chicken thigh the recipe suggests. You'll gain plenty of flavor in your homemade chicken broth from the parts of your whole chicken you didn't want. Trust me that home-made broth is ten times better than store-bought broth.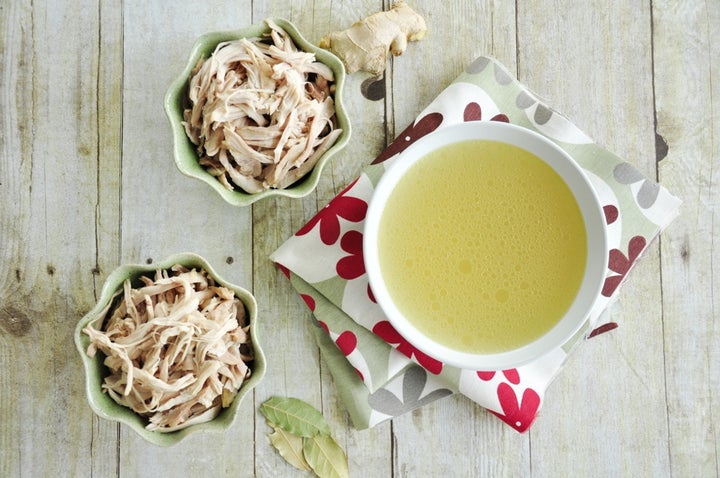 Now you have a delicious, comforting broth you can use in numerous ways. Make it the base for a soup, stew or slow cooker meal, or add some as flavoring to sauces and recipes. You can even freeze portions of your broth as a convenient flavoring for whenever you need it.
By following these three steps, you gain a bunch of delicious meals from one whole chicken. While eating heartily and happily, you'll do your part to cut down on food waste.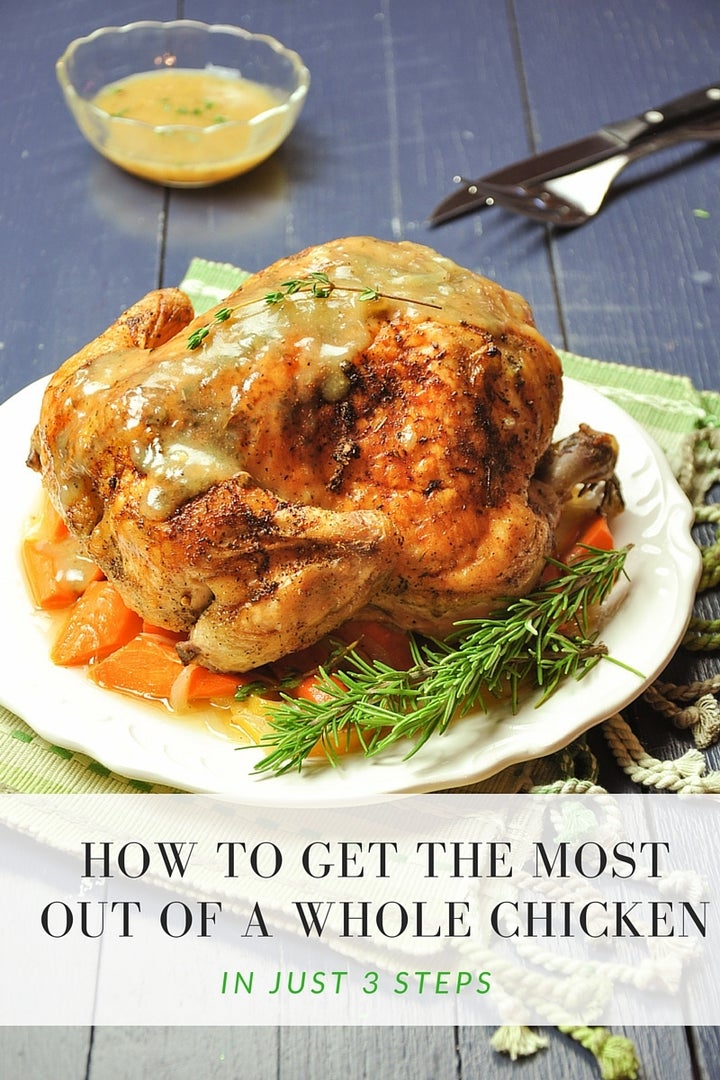 Sharon Chen is the author of DelishPlan.com, where she helps busy professionals plan easy and delicious home-made meals in less time than they ever thought possible. Download her FREE Top 7 One-Dish Meals Mini Cookbook so that you can put scrumptious and healthy dinners on the table as quickly as possible.
Popular in the Community