Yet again, gift cards are the most requested gift item of the holiday season. Sixty percent of people say it's the gift they'd most like to receive, making it the top gift on the National Retail Federation's survey for the eighth year in a row. That means there's a good chance you will be shopping for a gift card this year, and we have shopping secrets to ensure you get the most value for your gift card dollar. In fact, you may never have to pay full price for a gift card again.
Look for bonus gift cards.
Some retailers will give you a bonus gift card when you buy a certain amount of gift cards. Either it's a little extra treat for you or an extra present for someone else on your list. This promotion is most common at restaurants -- anywhere from fast food to fine dining. Many chain Italian restaurants and steakhouses will give you a $20 bonus card when you purchase $100 in gift cards.
Shop at a warehouse store.
This is the time of year where you will often see huge gift card displays at warehouse stores. The perk of buying here is the face value of the card is often for more than the price you pay. Costco offers movie ticket four-packs to AMC, Cinemark and Regal Theatres for between $31.99-$33.99. You can also buy two $50 gift cards for just $79.99 to restaurants like Wolfgang Puck, McCormick & Schmick's, California Pizza Kitchen and Buca di Beppo.
Search a gift card marketplace.
Several sites are dedicated to selling and buying gift cards. Check out Raise.com, Cardpool.com or Giftcardzen.com. There you can buy gift cards for up to 35 percent off. However, the more in demand a store is, the less you'll save. For example, many of the major department stores are coming in at under 10 percent and popular electronics stores at an under five percent discount. But hey, a penny saved is a penny earned!
Utilize your credit card points.
Some rewards cards offer a higher value for your points when you exchange them for a gift card rather than cash. For example, it might be 5,000 points for $50 cash, but 4,000 points for a $50 gift card. See if your rewards marketplace has a sale section where you might find these offers. Here's another trick: If your card offers bonus points at grocery stores, you may want to consider purchasing gift cards at the grocery store to rack up those extra points. Many grocers offer gift cards from dozens, even hundreds of retailers.
Cash in loose change.
Coinstar machines will let you redeem your spare change for a gift card. The best part is it's a fee-free exchange, compared to the 10.9 percent service fee you'll pay for a cash exchange. So offload all that spare change you have and buy a gift card for someone on your list. There's a store for everyone including Amazon.com, AMC Theatres, Build-A-Bear Workshop, GameStop, Home Depot, Sephora and Staples.
Redeem old cards for cash.
Got a wallet full of cards with just a couple of dollars on each? In a few states, you can choose to redeem gift cards for cash if the value is below a certain amount. The threshold varies, but Californians stand to gain the most cash back. A certificate with a value of less than $10 is redeemable for cash. You also may be able to get some cash back if you live in Colorado, Maine, Massachusetts, Montana, New Jersey, Oregon, Washington, Rhode Island or Vermont. Might as well clean out your wallet and gather up some money to put toward a new gift card purchase for the holidays.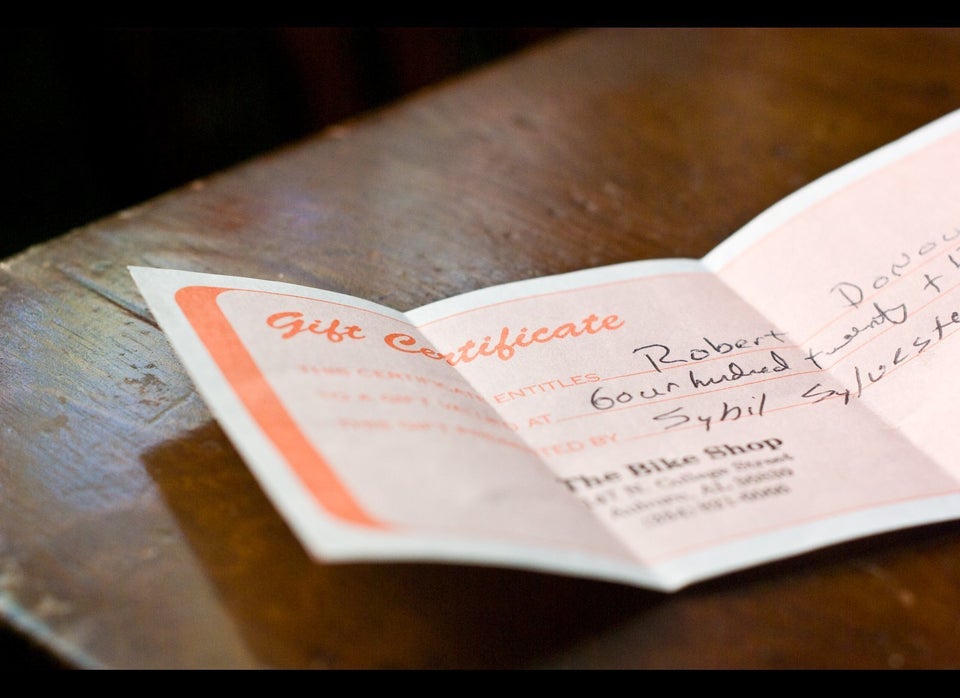 15 Ways To Save On Eating Out
Related