Let me start off by clarifying that I do not have a daughter but I am 22 years old and I remember my teens like they were yesterday. So I am writing this blog from the daughter's perspective.
Let me also state that I read books like there is no tomorrow and that I prefer books from movies, t.v. series and magazines. Don't get me wrong: I love all of these things too but I believe that books have some magic in them. If you are a parent trying to get your daughter to read, I am sure that you know what I am talking about.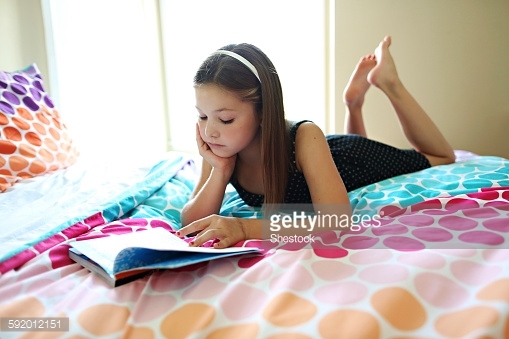 Same as you, my mom did everything she could to make me and my two brothers read books from an early age. She believes that once you get started, you cannot give up on books so all she wanted was for us to start somewhere. As soon as school was over for the summer and before we moved to our summer houses, she would take all of us to her favorite bookstores and urge us to stock up on fiction. Watching us consumed over backpacks, pens, markers and wall calendars but indifferent towards the books that were available, she would just buy her favorites for us to read and hope for the best.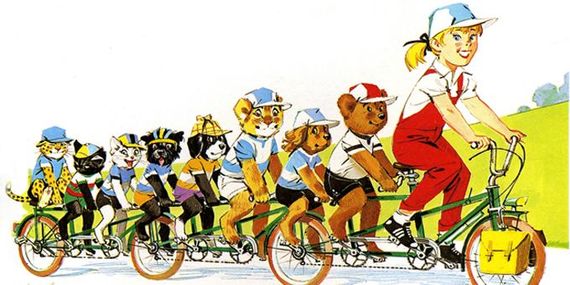 But this never worked. I am sitting in our beach house's living room right now and I still see a pile of my mom's book choices still untouched after 10 years, in the same spot where we abandoned them when we were teens.
If the same thing happened to you dear parent, don't get discouraged and don't assume that your child will never appreciate the books that transformed your childhood and upbringing.
Do you believe that if you have a book in your hand you never get lonely? Well, so do I and I am here to help you prove that point to your daughters.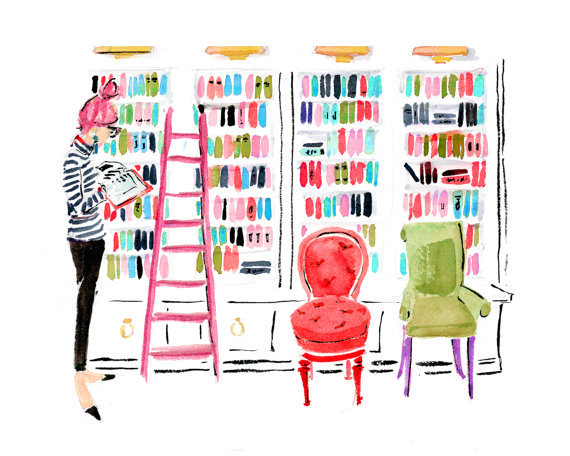 One thing that you need to remember is that in order for your daughters to love reading, they have to start reading. I like to think of the act of reading as a nurturing force that takes a child by the hand and keeps them motivated to continue reading without any parental intervention. Trust me: once your daughter really starts reading, she will not stop and more importantly, she will not want to stop.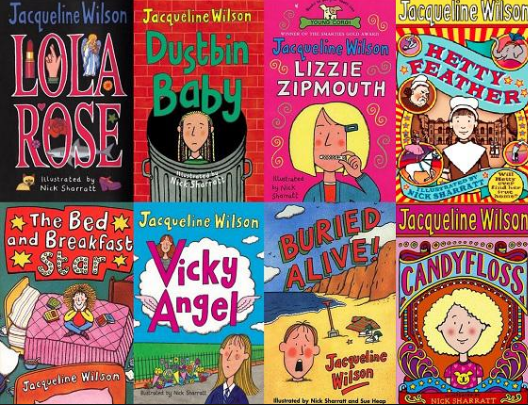 So do not worry about buying her a literary masterpiece for her first reading experience. Look closer to what she likes: - Does she watch chick flick movies? - Does she like romantic comedies? - Does she love shopping? - Does she like make-up? - Does she like fashion?
Whatever it is, do not criticize. Search online to see if there is a book behind her favorite movie. Then go buy her that book. Girls watch chick flick movies over and over again so they will probably not refuse reading the exact same story. If she starts reading, your mission is accomplished.
Watch her favorite movie with her and then google books that have a similar plot to what you just saw. Buy the book and tell your daughter how you found them. Trust me, she will be intrigued.
Buy her a how-to book on online-shopping, make-up tutorials or fashion history. Ask her what her favorite high fashion brand is and if it is Chanel, buy her the biography of Coco Chanel.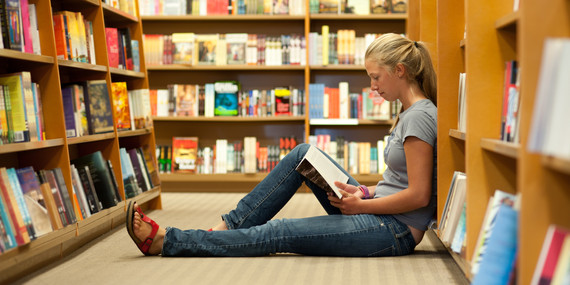 I remember the first book that I gladly read like it was yesterday. I was 10 years old and I had fractured my knee skateboarding so I was sitting in my mother's dental practice waiting for her to finish her work and take me to the doctor's when a brilliant patient of hers saw me and my full-leg cast. The next day she came back with my all time favorite chick flick book that made me start reading. It was Jaqueline Wilson's My Secret Diary and it was life changing.
Lost in a sea of my mom's shakespearean novels and 20th century poems, a book about a girl in my age gave me oxygen to breathe and rendered books less intimidating in my eyes.
After this first book, I grew obsessed over Wilson's books. I read all of them - and now that I am thinking about it, I wish I was still a teenager to keep on reading the new ones. When I had exhausted all of Wilson's work, I moved on to the Princess Diaries series in which I realized that there was a past and a future to my favorite movie. Easy as that, I had devoured 12 books by the time my leg-cast was off and more importantly, I had learned how to read.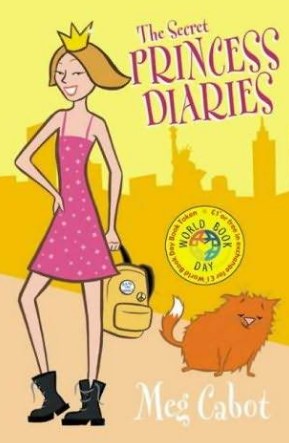 Dear parents, if you want your daughters to read, you should actually focus on getting them to start. And where they start is not important. They just have to start somewhere. Even if this means that you will have to buy them a book that inspired a girly movie that you find uninteresting. At this stage, it doesn't matter what they read. What matters is that they willingly pick a book up and refuse to put it down. If they do so, your work is done.
Here is a list of my favorite teen books, in case they can help:
- The Suitcase Kid, Bad Girls, Double Act, The Illustrated Mum, Secrets, My Secret Diary by Jaqueline Wilson - Princess Diaries Series by Meg Cabot - Little Nicholas by René Goscinny - Confessions of a Shopaholic by Sophie Kinsella - Pippi Longstocking by Astrid Langstrump - Goosebumps Series by R. L. Stine (attention: I did find them scary) - The Fault in Our Stars by John Green - Caroline by Pierre Probst (for younger daughters- my all time favorite with beautiful illustrations)
I hope this helps. In case you are interested in following my Facebook page named Today I Failed At for more articles like this one and motivational material, click here.