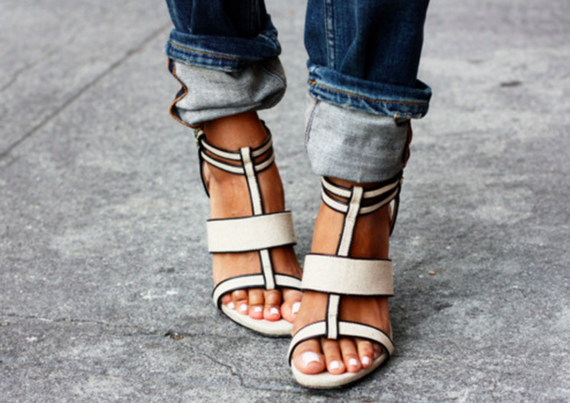 It's sandal season, people. But first, you'll need a pedicure.
This cult Japanese product is like a foot version of a deep facial. It uses fruit acids to chemically loosen and slough off dead skin without any rough scraping or rubbing.
Here's how it works: You put on Baby Foot's plastic booties (the inside has been coated with the activated gel) for an hour while you're chilling around the house, then wash the stuff off and go. In three to seven days, your heels, toes and other trouble spots will magically start to molt.