'Tis the season for ethical and sustainable gift shopping
Now that we've gobbled down plate after plate of turkey and stuffing, the holiday season is officially upon us. Along with the eggnog and wintery decor comes shopping- lots and lots of shopping. Finding the perfect gift is certainly no piece of cake, and finding at a great price is even harder. While we're all familiar with Black Friday door-busters and Cyber Monday flash sales, you may find this one rising gift trend a bit surprising. Second-hand gift giving.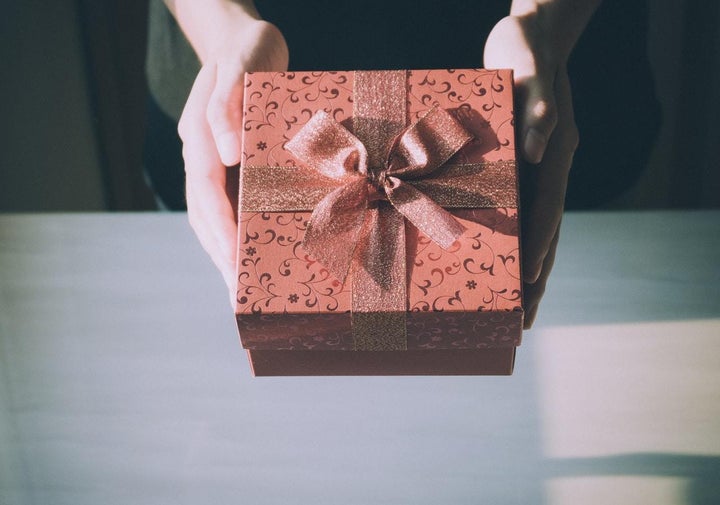 I don't mean rummaging through boxes at your local Goodwill or re-gifting that awful sweater your boyfriend's mother bought you for your birthday. I'm talking about high-end, designer, luxury items that are slightly used and mega discounted. Plus, you'd be surprised at the number of pre-owned items that are unused, or new with tags that come with the original packaging as well. While it may seem a bit unorthodox, gifting pre-owned luxury is totally acceptable if you're close to the recipient and you know they love unique, hard-to-find pieces. If your friend is the save-the-trees type, but still has an eye for fashion, this is the ultimate gift for them. The average American throws away 70 pounds of clothes each year. Buying secondhand cuts down on that waste, and maybe the best part of all, it'll save you money, too. Pre-owned items can save you up to 80% off retail!
You may be wondering where the best places to buy secondhand are. Brick and mortar consignment boutiques have been increasing in popularity, but can often be hit or miss, and popular online consignment shops often lack high-end, luxury items. If you want to skip the frustration and make your secondhand shopping easy, check out SnobSwap. SnobSwap is a pre-owned luxury marketplace that offers unprecedented access to carefully selected designer consignment and vintage boutiques around the world. They vet secondhand luxury sellers for quality and authentication. With locations throughout the nation including New York, Los Angeles, Miami, and Washington D.C. that are all accessible online at SnobSwap.com, SnobSwap makes shopping for secondhand gifts effortless.
Elise Whang, CEO and founder of SnobSwap, says that the company has seen an uptick of 30% in gifting pre-owned luxury, and she herself loves receiving secondhand gifts. "My all time favorite gifts I got from my husband include a vintage Chanel bag and pre-owned Goyard tote bag that I use all the time," Whang says. To help you find the best deals, here are Whang's tips and tricks to selecting the best gifts this holiday season.
1. Buy Accessories
Buying clothes or shoes for someone else can be quite daunting if you don't know their exact measurements. Instead, opt for pieces where size isn't a concern. "Some of the best items to buy secondhand include accessories like scarves or jewelry." With items such as Tiffany necklaces, Hermes bangle bracelets, Rolex watches or Louis Vuitton wallets fit will never be an issue.
2. Verify Your Purchases
Whether you are buying an item in store or online, it is important to make sure you are getting the real deal. "Make sure the item is authentic and the seller is trusted. On SnobSwap, we vet the top consignment and resale businesses of pre-owned luxury who double authenticate, guarantee authenticity, and also use Entrupy, the most technologically advanced authentication device out there."
3. Black Friday and Cyber Monday
If you think buying secondhand means skipping out on the year's best and most infamous sale days, then you are wrong. "Take advantage of Black Friday and Cyber Monday sales and shop early so you get first dibs on the best merchandise," Whang encourages. "If you're in the market for iconic brands like Chanel, Louis Vuitton, Hermes, and Gucci, these are SnobSwap's best sellers. These bags never go on sale at the retail store, so the items are not only discounted because they are pre-owned, but are further discounted at 40%, which only happens once a year."
SnobSwap is offering exclusive deals this year for Cyber Monday. Be sure to check them out at SnobSwap.com.
What are your thoughts on gifting a used or second-hand item? I would love to hear in the comments below.
Related
Popular in the Community