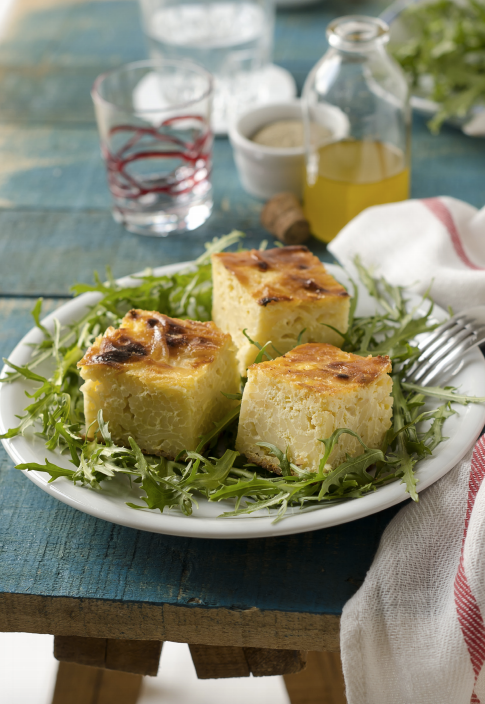 We could call it pasta redux. Because while the concept is recycling, the outcome isn't simple reuse by any means. It is a "new life" for the most widely exported quintessential Italian product. Spaghetti, macaroni, tagliatelle, fusilli: any kind of leftover pasta can be transformed into a new recipe that not only maintains all its flavor (in fact, it is often enhanced with even richer ingredients), but has the added plus of practicality. Recipes using leftover pasta can be made in advance and frozen, or kept in the fridge and eaten within a few days. Delicious, handy and ecoconscious, starting with two of the most famous examples.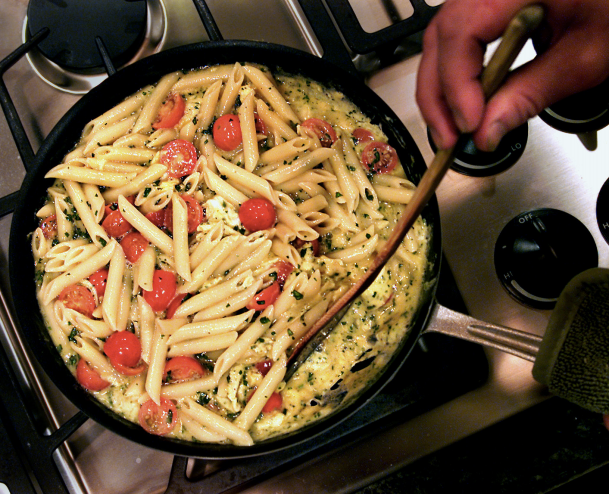 This is the most common solution in Italy. It can be made with short pasta, but the traditional version is for leftover spaghetti. The pasta frittata is a classic for picnics, but it is also perfect at happy hour or for a last-minute lunch. The main advantage is that you can use pasta with any kind of sauce, from plain butter to meat sauce, pesto and tomato sauce. You can also add diced pancetta or cheese to the original sauce (in the latter case, scamorza cheese is a favorite). Even beginners can make this. Whisk a few eggs with a pinch of salt, some grated cheese and a little pepper, as you would for a normal omelet. At this point, you can proceed in one of two ways: in the oven for a lighter version or in a skillet for a faster and richer one. In the first case, mix all the ingredients in a greased baking dish, run a spoon over the top to make it even, and bake in a preheated oven at 390 °F for about 20 minutes until the top is crisp and golden. If you decide to make it in a skillet, heat the pan and then add the pasta, distributing it as evenly as possible and letting it sizzle slowly, without stirring it. Then add the beaten eggs and diced cheese or pancetta if desired, and cook covered on low for about ten minutes. Do not stir. When it is done, simply shake the pan to loosen the frittata and slide it onto a platter.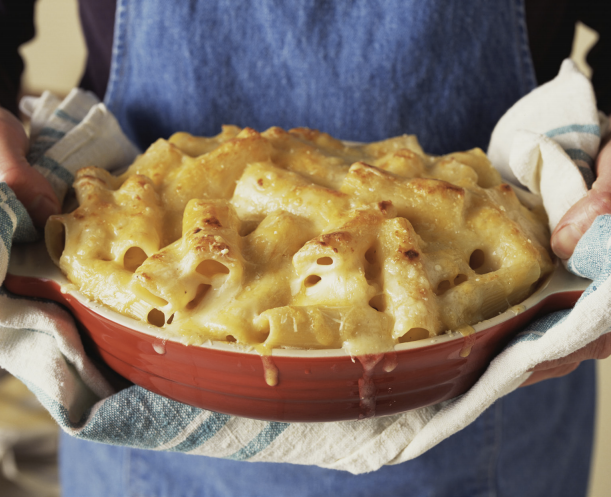 There are infinite versions, all of which very nourishing and tasty: with mushrooms, with eggplant, with hard-boiled eggs. The timballo can also be covered with a sheet of puff pastry. Here we are talking about its most basic interpretation, catering to palates of all ages, and no special culinary skills are required. In this case as well, any format will do, but the best are classic macaroni or Sicilian anellini: little rings. The only part that takes a little work is preparing the béchamel, the French concoction that Italians refer to as besciamella, made with a roux of butter and flour, with milk and a little nutmeg. Once you have finished the most complicated part, all you need to do is mix your ingredients in a large bowl, stirring well so all the flavors mingle: the leftover pasta with its sauce, the béchamel, plenty of grated cheese, diced mozzarella and—for example—two or three thickly sliced hardboiled eggs. Place in a baking dish and bake in a preheated oven at 350 °F for 40 minutes. Turn the oven off but leave the timballo in it for at least 15 more minutes.