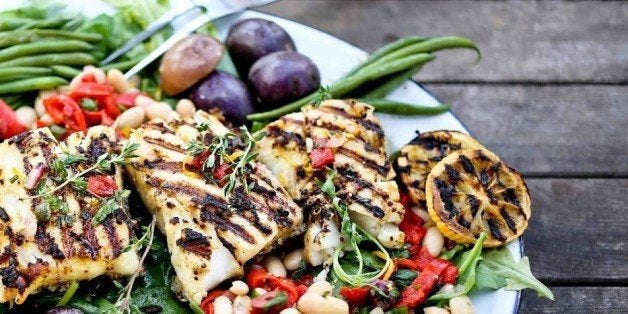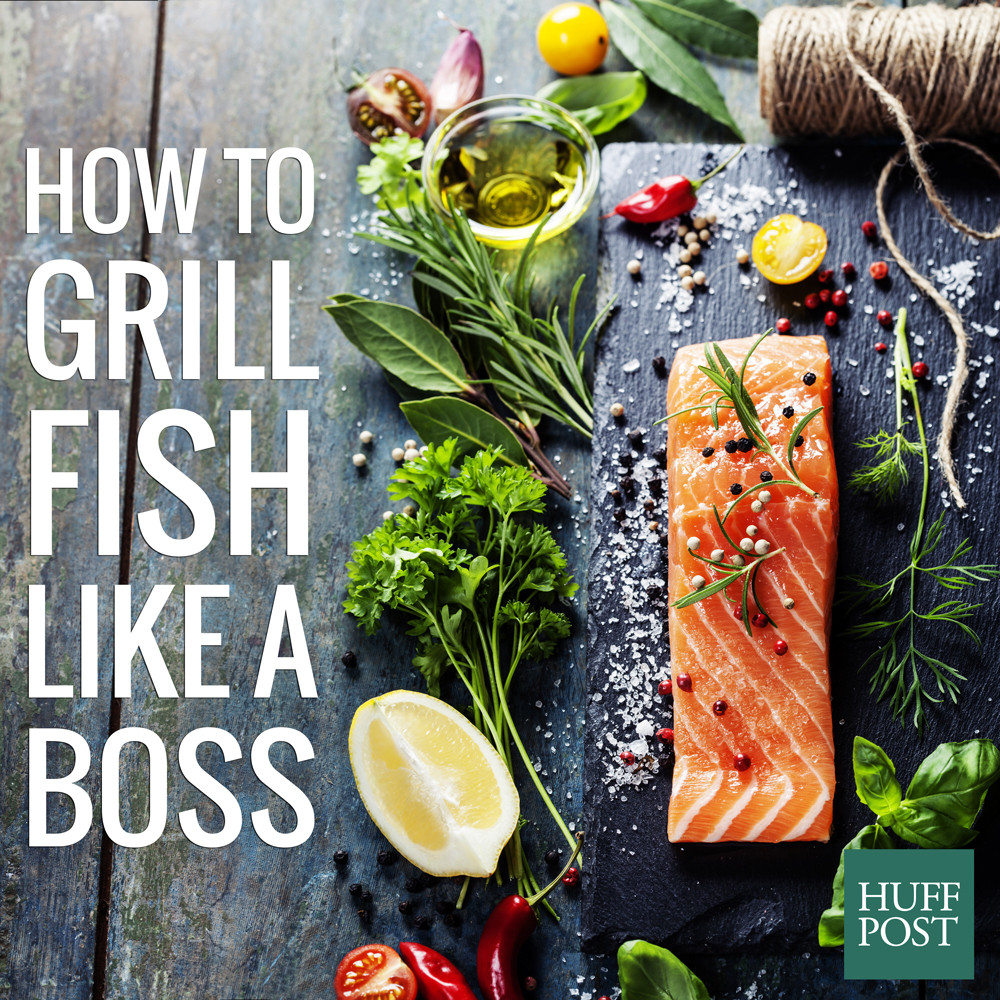 Photo credit: Shutterstock
Grilling is the most basic of cooking methods -- open fire, al fresco -- but that doesn't mean it's the simplest. Some meals cook up easily on the grill, such as sausages and chicken, but others require a little more thought, consideration and careful handling. We're talking about fish. Fish's delicate flesh and tendency to stick make it one of the more difficult foods to cook over the open grates of the grill.
When cooked right, fish is delicious on the grill, but how exactly does one get it done? There are fish baskets made for the grill that can be bought, but are they necessary? Is aluminum foil a must? So many questions, and lucky for you, we have the answers. Here are five tips for properly cooking fish on the grill, without losing it all to the flames awaiting below.
1. Don't be scared of fat.
Fish needs fat to lubricate it -- it's the only way to stop it from sticking to the grates. Butter, olive oil, and even mayonnaise will do the trick. You can use this as an opportunity to add flavor too, in the form of lemon butter or garlic oil. Get creative.
2. Get fish spatulas.
To flip fish on the grill a fish spatula is essential. They're long, thin and flexible, which makes gently prying the fish loose from the grates of the grill a breeze. You should actually get two, since using two at a time is the only way to successfully flip bigger filets.
3. Use high heat.
The high heat helps the proteins cook up fast so there's less chance of sticking. Turn the grill on high, let it heat up for 10 to 15 minutes, then bring it down to medium-high heat and add the fish.
4. Leave the fish alone.
Once the filets have been added to the grill, leave it be and close the lid. Let the filets cook through, depending on the thickness, before flipping. (A general rule of thumb is 8 to 10 minutes per inch of fish, so that's 4 to 5 minutes per side.) Once you've successfully turned the fish over, cover the lid again and let it sit undisturbed until done.
5. Don't grill thin filets.
Just don't do it. Thick-cut fish like tuna and swordfish are great for grilling. Fish like cod, salmon, grouper also fare well with a gentle hand. Stay away from the tilapia, it is just too thin most of the time and not worth the trouble.
Feel free to use a fish basket if you want. Foil won't hurt, but just know you don't need it if you follow the tips above. We've got recipes featuring five different kinds of fish to get you started. You've got the rest of the summer to come up with your own spin and become a fish-grilling master. Get grilling!
Grilled Swordfish With Lemon And Caper Sauce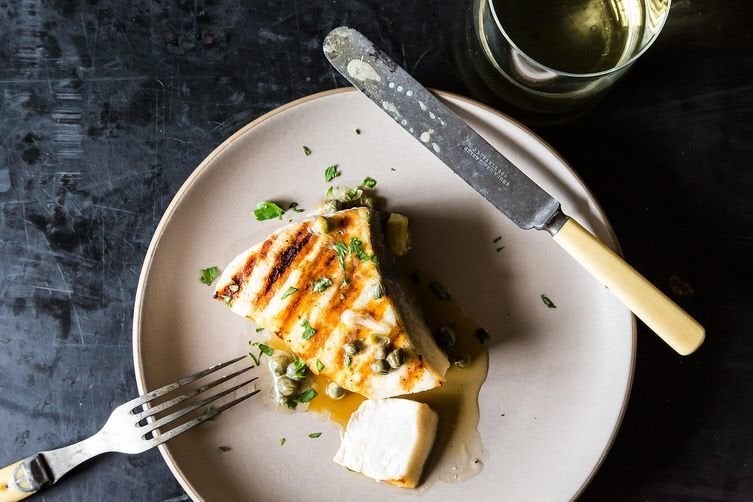 Grilled Salmon Fillet With Cucumber Dill Sauce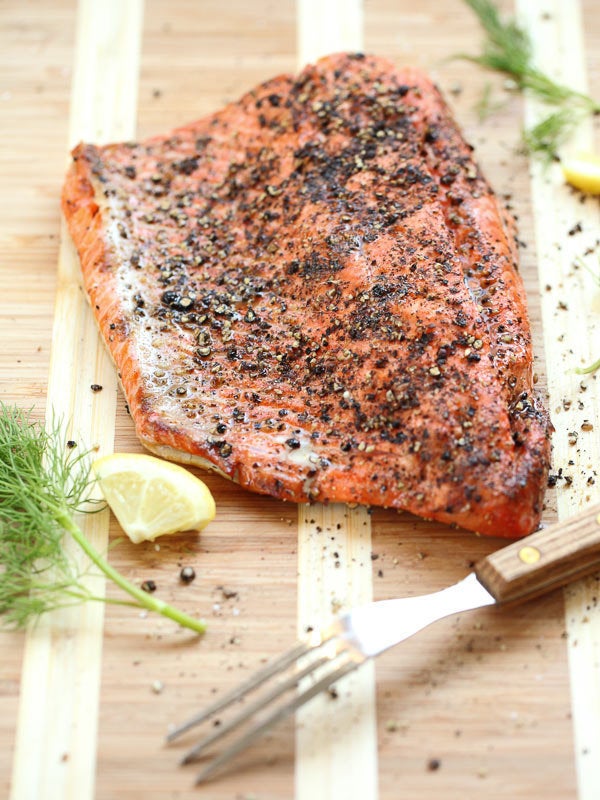 Grilled Grouper With Oranges And Olives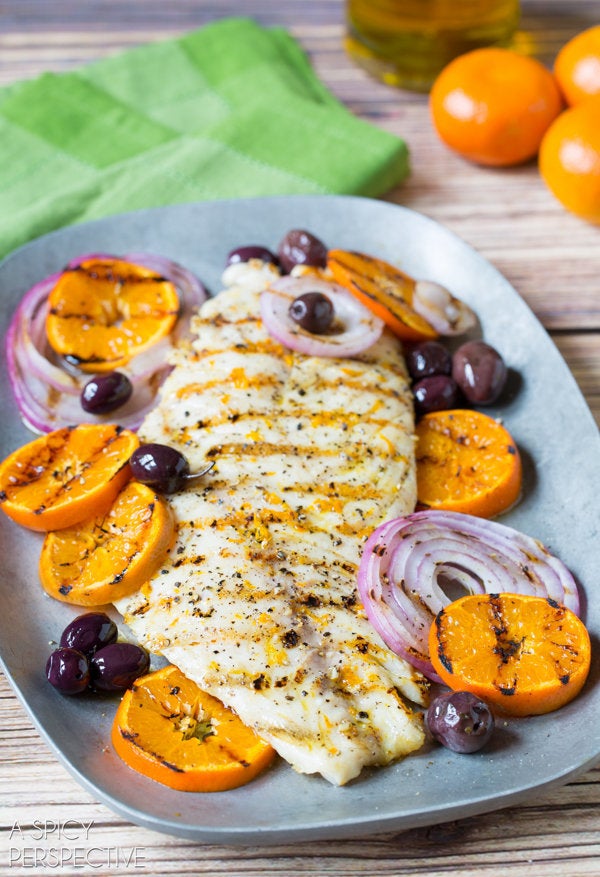 Grilled Citrus Tuna Steak With Avocado And Spinach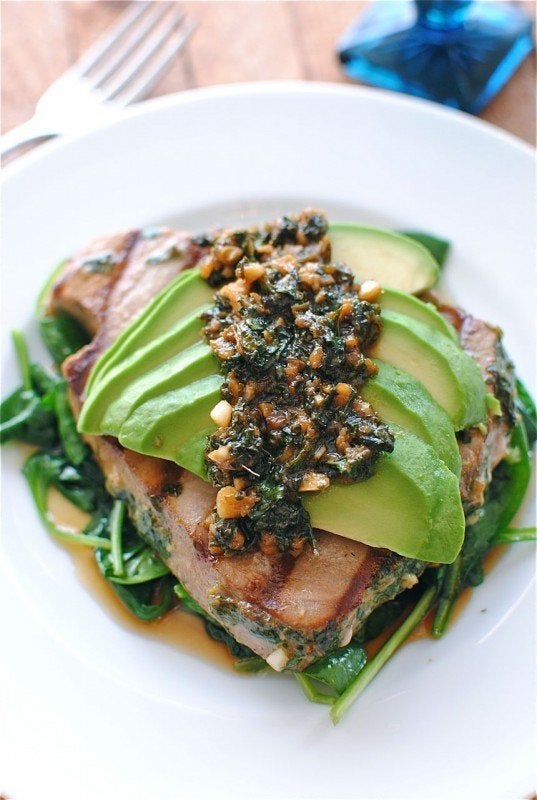 Grilled Fish Nicoise Salad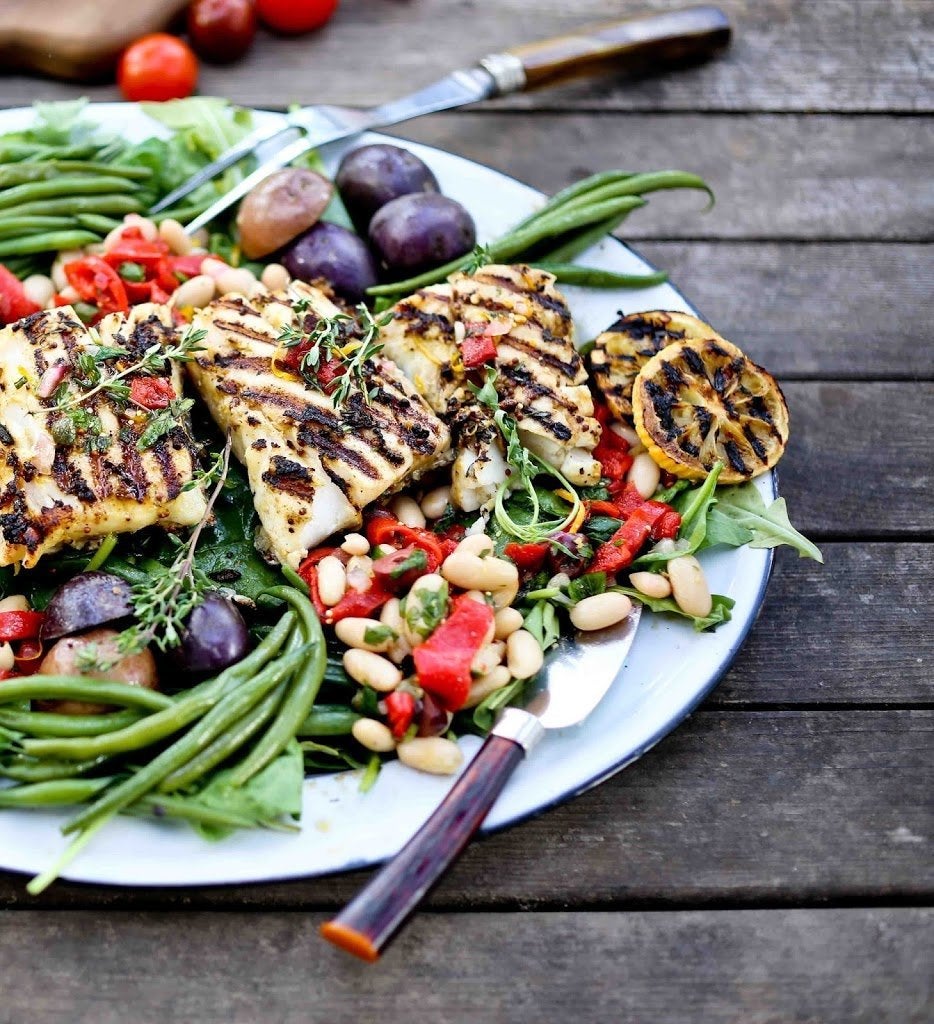 Related
Before You Go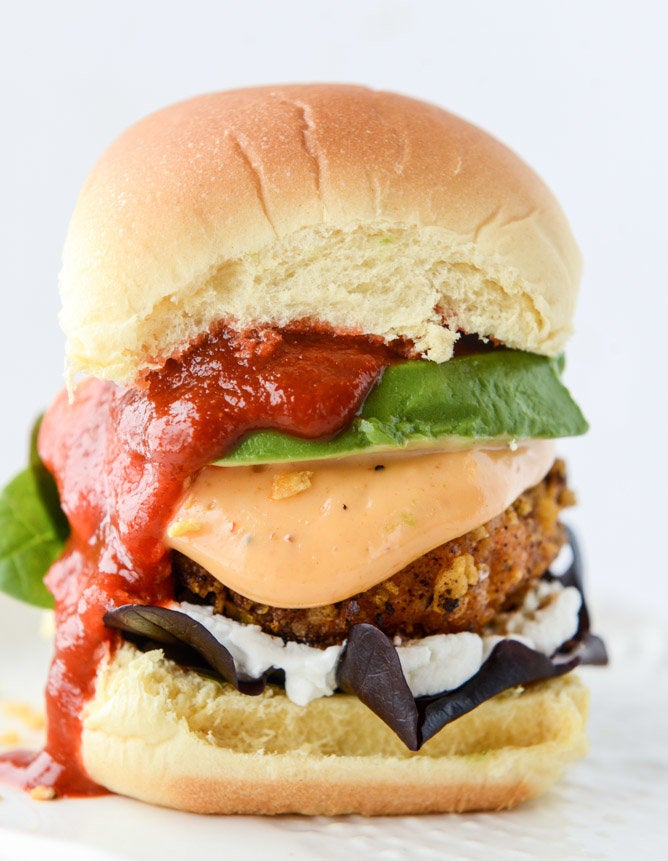 The Best Seafood Burgers