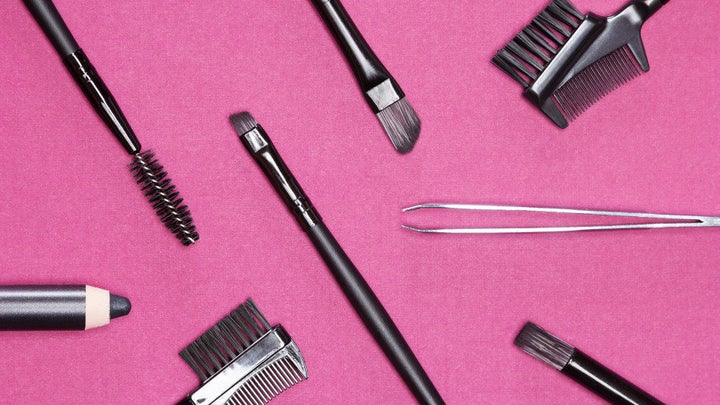 Use the Right Tools
Your brow expert: Anastasia Soare

1. Tweezers
A pair of these should be your No. 1 tool. Look for tweezers that not only feel comfortable in your hand, but also have a little resistance when you squeeze (i.e., they bounce back open after). They should also have sharp, slanted tips for precision.

2. Trimming Scissors
If you have long hairs, trimming scissors with thin blades are key. The blades should be long enough to cut from the edge of your brow to the highest point of your brow bone in one snip.

3. Eyebrow Brush
You'll want a good eyebrow brush that's thin and very precise, to allow for both filling in your brows with powder and drawing in hairs.

4. Highlighter or Concealer
Used to define the line of the brow bone.

5. Spoolie Brush
This unloaded mascara brush blends color to make your eyebrows look natural.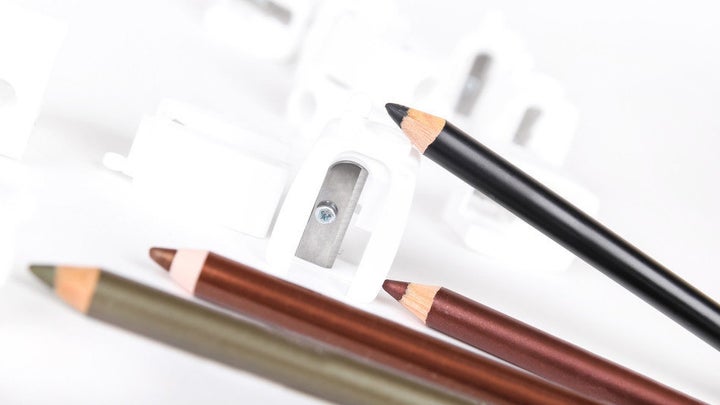 Find Your Shade
Your brow expert: Eliza Petrescu

If your brows are fair, choose a pencil two shades darker than your hair. If you have dark hair, go two shades lighter. Hold your skin taut at the temple, and line softly along the upper edge of your brow. Then line along the bottom edge. With feathery strokes, fill between the two edges. — Jenny Bailly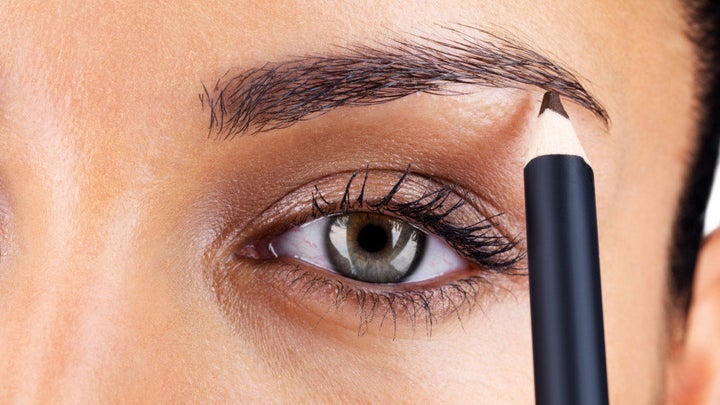 Line it Up
Your brow expert: Anastasia Soare

Overtweezing is the No. 1 eyebrow blunder women make. To find the perfect place to start tweezing, use your natural eye shape to discover where your eyebrows should begin and end.

By positioning an eyebrow pencil straight up from approximately the middle of your nostril to your eyebrows, you can see the point where the brow should begin. Then, by tilting the pencil on the outside corner of your nose, and aligning it with the outside corner of your eye, you can find the ending point. Finally, take a pencil and line it up with the tip of the nose and middle of the eye's iris. The point where the line hits the eyebrow is the perfect place for an arch.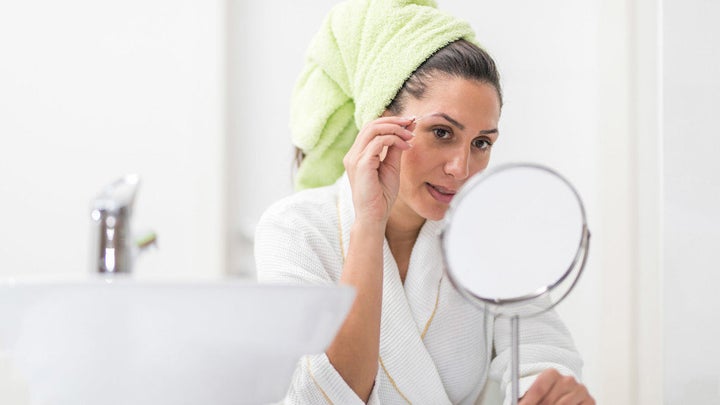 Give Yourself a Steam
Your brow expert: Anastasia Soare

Tweeze after a warm shower or bath, if you can; the steam softens the hair follicles, making hair easier to remove. Natural light is best for seeing fine hairs. Starting at the inner part of the eyebrow and working out toward the temple, tweeze any strays in the direction of hair growth. When you're finished, apply some witch hazel or aloe vera gel to soothe the area. — Val Monroe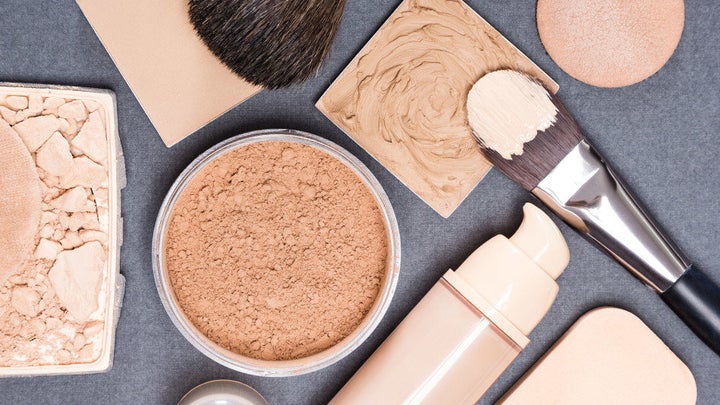 Know the Correct Order
Your brow expert: Eliza Petrescu

Fill in your brows after you apply foundation but before applying eye makeup. You will probably find that once your brows are more defined, you'll need less liner and mascara to look bright-eyed. — Jenny Bailly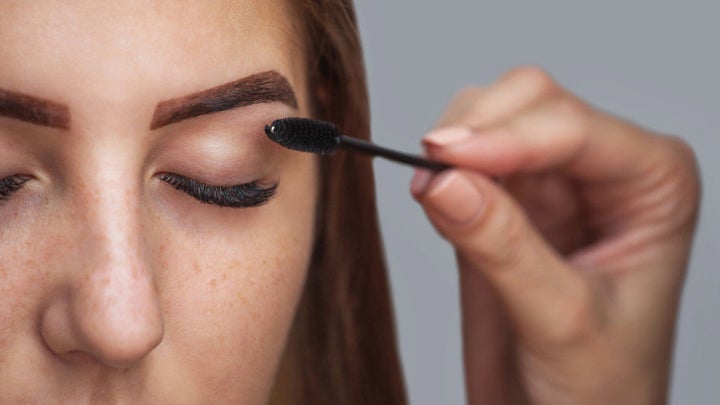 Fine-Tune Your Technique
Your brow expert: Hilary Price

Whether you use powder or pencil, keep your touch light and strokes short. After filling in, run a spoolie brush through your brows to make your work look natural. — Val Monroe
Support HuffPost
The Stakes Have Never Been Higher
Related
Before You Go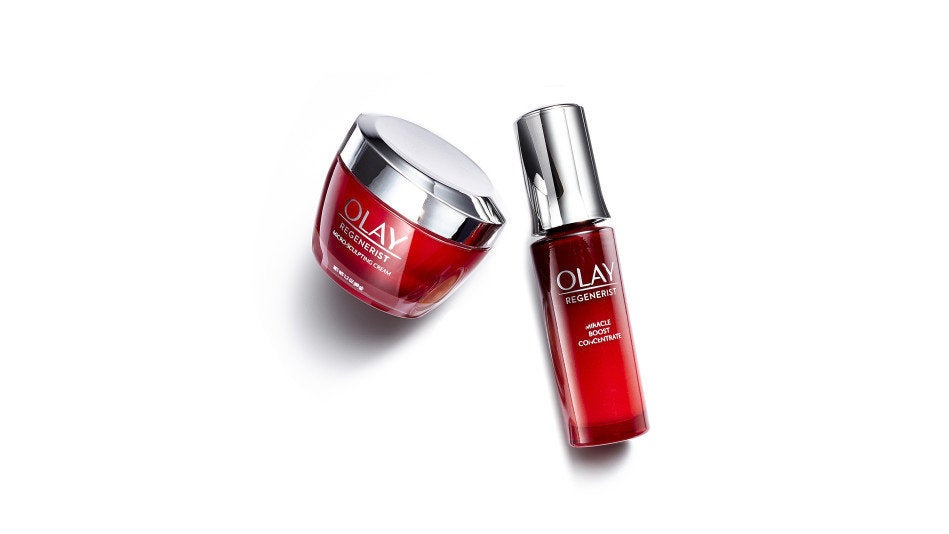 The $25 Skin Cream Our Beauty Editor Loves
Popular in the Community