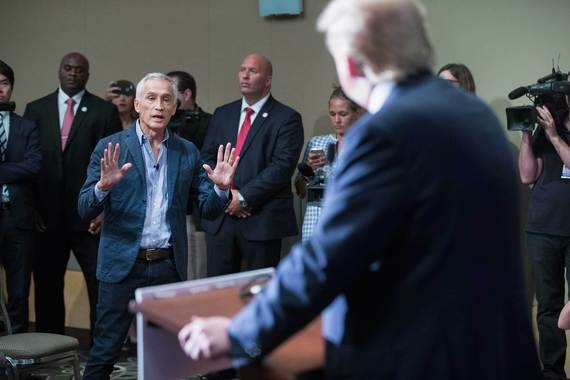 Image Credit: UberTopic
When business owners are able to strike an interview with a media outlet, it is usually an exciting venture that promises a great deal of much-needed publicity. However, not all media interviews go as smoothly as we all want. While most media interviews are overall a positive experience, there are also plenty of interviews that ultimately take a turn for the worse.
If you are in the middle of media interview that goes awry, it can be overwhelming and even cause panic. However, there are certain ways you can handle these stressful interviews, make the most of the opportunity and still shine a positive light on your company. Here are some tips on how to handle some of the most difficult media interview situations with poise and class.
How to Handle Questions from Left Field
Sometimes, reporters and interviewers try so hard to create interesting and engaging news stories that they will try to throw random or unexpected questions at their interviewee to get an exciting or entertaining response. These questions will likely come completely out of left field and have nothing to do with your company or what you are trying to promote.
The interviewer may ask you about a current hot topic issue or an opinion on your favorite ice cream. The best way to handle these questions is to smile, take a deep breath, address that you were asked a question and spin it back to your company and back to being about you. For example "While I personally love vanilla ice cream, I mostly love to try different local ice cream stores. In fact we invite several ice cream vendors to our annual fundraiser down on the pier. It's just one of the many annual events we hold every year to give back to the community."
Keeping Your Composure When Pressed on Difficult Topics
If you are pressed on difficult topics, it is important that you take the time to take a deep breath and don't try to pick a fight with the reporter. A recent Donald Trump interview was widely publicized when Trump accused reporters of trying to ask the presidential hopeful "gotcha" questions when they kept pressing him on topics.
If this happens, do not accuse or fight with the reporter. Address the question, take a breath and tell them that this is something your company needs to research or look into further. You never want to stumble through an answer or deliver an unprepared answer; that looks even worse could come back to bite you later on.
If this was a question you specifically didn't agree to answer and one that could be damaging to your company image, simply tell the reporter it is something you are not comfortable with or not at liberty to talk about. You should never have to answer questions you didn't agree to just so that the reporter can get a reaction out of you.
Keeping the Interview On-Topic
No matter how silly you may feel doing it, when the topic of conversation starts to go off topic, always bring it back to your brand. Feel free to address the interviewer or reporter head on and say "actually I want to bring it back to our company..." You are there to be interviewed about your brand, so you have the right to take straying conversations back to being about your company.
While no one ever wants to be thrust into a bad media interview situation, these things do happen from time to time. Whether it is the interviewer's fault or simply of calamity of errors playing against you, knowing how to handle bad media interviews is a must for any successful entrepreneur who wants to make the most of these types of PR opportunities.
Popular in the Community