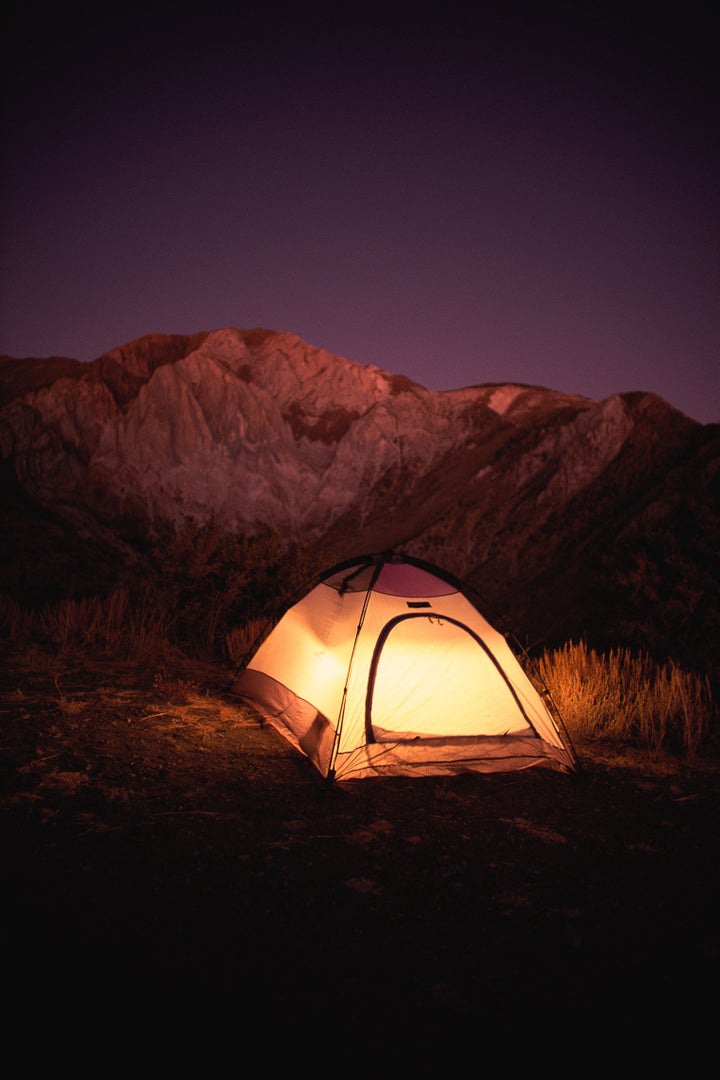 What do you do when your husband disappears from your bed one night, leaves you with $6 million in debt, and turns out to be a total fraud? If you're Michelle Kramer, you pick yourself up, dust yourself off and get a Ph.D. in psychology -- so that you can diagnose your missing husband as a major narcissist.
Michelle was a 29-year-old psychology student based in Chicago when her husband, a wealthy sinus surgeon named Mark Weinberger, vanished during a family vacation in Greece -- on purpose. He knew something that Michelle didn't. He was about to get busted for alleged healthcare fraud and medical malpractice of the worst kind: performing unnecessary surgeries on patients at a clinic he ran in northern Indiana. Michelle's search for him turned up shredded documents, survivalist gear and a mountain of debt.
Five years later, in December of 2009, Weinberger was found -- hiding in a tent atop the highest mountain in the European alps. He'd been living on and off in the tent and in a nearby Italian town, with an apparent plan of writing a survivalist handbook. In the meantime, more than 300 malpractice suits had been filed against him in the States.
Today, Weinberger is back in America, and this week, a judge in Indiana ordered him to pay $13 million in one of those many malpractice suits. Separately, he has pleaded guilty to 22 counts of healthcare fraud and is awaiting a judge's sentencing, due later this month.
Michelle, meanwhile, has refused to be defined by her husband's mind-boggling betrayal. Last spring, she completed her Ph.D. in psychology in Chicago. This spring, she is working on a postdoctoral fellowship in Baltimore. I had the pleasure of meeting Michelle and learning the details of her personal journey. She credits her down-to-earth, blue-collar parents for keeping her grounded, even when she and her husband were flying around the world in private jets or hanging out on their yacht in Europe. "I never lost myself, even when I had all that stuff," she explains. "I just didn't lose who I was."
Abigail Pesta is an award-winning journalist who has lived and worked around the world. Currently she is the editor-at-large of Marie Claire magazine in New York. In Hong Kong, she was a news and features editor for The Wall Street Journal. In London, she ran an editing desk for Dow Jones Newswires. She has also worked at Glamour, where she launched Mariane Pearl's popular column about women who change the world. Abby writes short stories for her website, Fine Words Butter No Parsnips.
Related