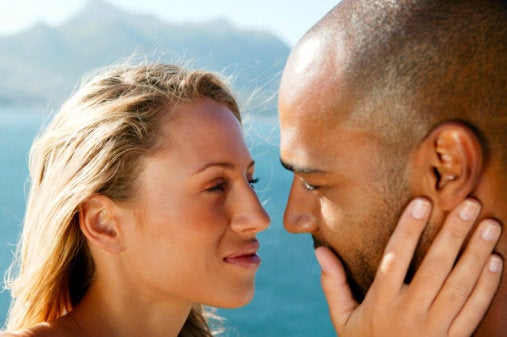 When someone else apologizes to you for something they have done, it serves many functions: it acknowledges that they think that they were wrong; it indicates some element of remorse, and it provides a potential resolution to a stalemate situation so that a relationship can move on. If these are the functions of apologies then, why do they so often feel like a burden?
When someone else apologizes and feels bad about something they have done, an apology may come far sooner than you want it because it will then put you in a position to forgive, and you may not be ready to do this. Yet, it puts you in the "wrong" if you come back with "I'm not ready to forgive" because it suggests that you are the one holding up things in the relationship now. Also, it suggests that you are unfeeling, and perhaps part of the current problem in more ways than you thought.
Also, sometimes when people apologize, they are really not implying that their behavior is going to change. They are sorry that they have hurt you, and they feel bad about it, but they do not truly have a sense of regret about anything that they have done. So, when you hear the apology, you are also hearing the reiteration that you may be hurt in the same way again. Asking them repeatedly if they will do this again provides no real solace, and trying to control the relationship by setting new limits also provides new tensions to the relationship. New limits may make the quality of a relationship deteriorate, and may also cause the couple to suffer more as a whole.
Another reason that apologies can weigh so heavily on you, is that they put you in the position of caring for someone else who is now feeling bad about what they did. Yet, this seems absurd as you were the one feeling bad a minute ago. How can you suddenly start taking care of their bad feelings, when this caretaking attitude in you is probably what perversely led to their disappointing you. There is a phenomenon called "hostile dependence" which occurs when someone who is dependent on you for caring starts to resent you for this because they feel weak.
Finally, if promises were meant to be broken, then apologies were meant to be forgotten. The half-life of an apology is not usually very long, and as I said earlier, making them last only makes the relationship that much more insecure. So what are you supposed to do about this? How can you handle the burden of an apology better? The recommendations in the "I'm not ready to forgive" and "only time will heal" genre are ones that sometimes work, but perhaps we should give this a little more thought. Here are some suggestions:
(1) Disappointment happens: While contractual obligations sometimes protect against disappointment, they don't always. Ask anyone who has been divorced or worked with a technology company to get something produced. Yet, the reality is that in non-business matters, living by a contract not only undermines the relationship, but it also forces both people to see life as they promised and not as it evolves. How is this feasible given that our brains are always changing? How can we live in the tension of not expecting disappointment? Are you really protected at the deepest levels if someone else strains to not be themselves. I say keep business business, but work with a loved one to explore this issue.
(2) You are not in charge of forgiveness: Perhaps one way of alleviating the burden is saying that you are not in charge of forgiveness: that this act is really an act that they feel badly about, and that your having to forgive is not something you are interested in doing, because that will add to your feeling bad. Give up the title of "judge" and see how interestingly life will seems much lighter.
(3) Limit the remorse: Often in loving relationships, when people are guilty about doing something wrong, you are left in the position of taking care of their guilt. Limit this. If you know you deeply love someone and they disappoint you, your first action, prior to asking for any remorse may be to tell them that you are not in a position to judge, but that their actions hurt. Ask them to comfort you -- at least for awhile. You do not need to feel ashamed about this. It is often what you want.
(4) Truly examine your expectations: We can understand ourselves more deeply if we ask: what is my thinking about this? Where does your interest in honoring contracts in relationships come from? Do you really need someone as much as you think you do? Can you be strongly connected to someone without need? If you fear abandonment, why is it okay to trade this for the set-up of expectation? Is unconditional trust an infantile fantasy or reality? If you have been in a mutually trusting relationship like this, was this a contract to trust at the expense of knowing yourselves?
I believe that we need to look at what our expectations serve in a relationship and relieve ourselves of this if we are to live more peacefully. It is not easy. And in my mind, it is not always the first human instinct to give up reliance on another for a feeling of well-being. And we don't have to force this immediately. But the truth is-no-one does get out alive. Perhaps we need a paradigm shift in how we think about things. At the core of this, is a more feasible approach to being human.
Related