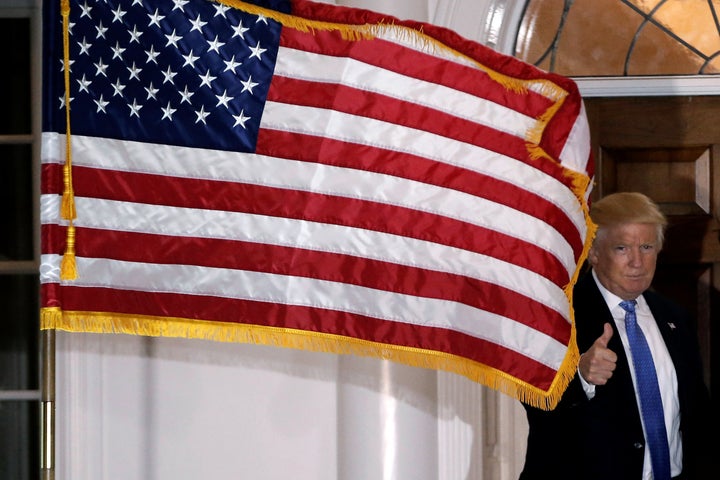 Some holiday disagreements are easy to resolve: Uncle Harry prefers sweet potato pie and Auntie Ellen likes pumpkin. Your cousin looks forward to the dog show on tv and your uncle loathes the thought anything but football on television as he drifts into a semi-lucid, tryptophan-induced holiday dinner coma.
Other issues are more difficult to confront.
Angry fighting. Unmet expectations. Cold shoulders. Not feeling accepted for who you are. Feeling isolated.
Life doesn't always resemble a Hallmark holiday special. We don't always have Secret Santas or handsome neighbors bearing large sums of money to come to our rescue when things become difficult or scary. The social expectation that these last few dark weeks of winter be a time for bonding and bonhomie alongside friends and family can be unbearable for a great number of people.
 And now we must confront the fallout from the most contentious presidential election in memory. Trump's victory sent shockwaves through the world, the seismic rifts of which will certainly be felt on some level in homes across America, as family and friends, some espousing very different political beliefs, gather in homes across the country.
Are you worried your holiday gathering may come to resemble an Ultimate Fighting Challenge match —Trump supporters and Clinton supporters squaring off across the dinner table, the fighting words (and maybe a few fingerling potatoes) flying?
Yes, we can refuse to talk politics over Christmas presents, but does that really help?
We can aim to be civil, but we absolutely cannot be silent.
Does anybody else feel alone, scared, confused and betrayed by the system right now? Are you tired of being told to just 'get over it'?
Silence is a luxury we can no longer afford.
Ladies, are you tired of being told to smile, 'be nice' and clear the dishes yet again while that racist uncle/neighbor/coworker/acquaintance (we all have at least one!) goes on a racist/sexist/homophobic rant because that's just 'the way it is'?
I've heard many people say they feel 'homeless,' in the wake of the election—questioning the seeming lack of a moral code in America. How can we teach schoolchildren to care for and respect each other? Does the Golden Rule we learned as kindergartners even apply anymore? Does a person possess value if he or she doesn't contribute to one's own healthy bottom line?
Trump's divisive rhetoric has emboldened Americans who blame multiculturalism for economic woes. Those with much to lose —women, people of color, immigrants, Muslims, people with disabilities and the LGBTQIA community — have been shaken to the core by the rise of the alt-right and the very real potential that civil rights and liberties could erode. In the last several weeks, The Southern Poverty Law Center has reported a marked increase in hate crimes across America.
We should all be shaken to the core.
Many Americans are seeking to counter a rising tide of hate and discrimination, both overt and and of the covert 'wink, wink, nod, nod' variety, with an explosion in grassroots activism and organizing. Social media activism is not enough. Networks need to be put into place whereby vulnerable individuals are able to find safe spaces, tangible assistance and an empathetic ear. Individuals must act as allies. We cannot simply wait for 'somebody' to step in. That 'somebody' must be us.
Recently, a new group has been formed in Indiana County, Pennsylvania in response to this rising national trend of post-election harassment and intimidation.
Welcome Home is a network of 200 private citizens, public advocacy groups, religious, municipal and secular organizations, non-profits, resource centers and businesses located in Indiana County which reject bigotry and aim to mobilize resources to and stand in solidarity with vulnerable individuals at risk of exclusion, harassment or violence during the holiday season and beyond. These individuals include, but are not limited to, women, religious minorities, the LGBTQIA community, international students, refugees, migrant workers, people of color and people with disabilities.
Indiana County, where I grew up, is located approximately 60 miles northeast of PIttsburgh. In many ways, the county exemplifies the concerns faced by white, blue-collar, rural American communities, particularly those located in the Rust Belt and upper Appalachia. Value-added jobs in the energy and manufacturing sectors have dried up. Young people find it hard to make a decent living. Property taxes have skyrocketed. There is an opioid crisis. Many people feel abandoned by the federal government.
Welcome Home, still in its nascent stages, aims to assist vulnerable parties in reaching a safe space and then receiving information about services such as emergency transportation and shelter, access to meals, counseling, short-term pet care, hate crime reporting and information about community events and support groups that promote inclusivity. This Thanksgiving, Welcome Home offered to provide transportation, a place to stay, and a communal Thanksgiving dining experience.
"What we are doing is harnessing the power of the community, so that we can be a source of comfort to marginalized people in the face of some really scary times. It's not so much a vision of eliminating bigotry with social media posts. We are empowering people to mobilize and take real, tangible actions to counter the toxic environment vulnerable individuals have to navigate. We are hoping to show that small towns can be as safe and supportive in very real, material ways," explains Justin Brown, Public Relations Representative for Welcome Home.
Interested parties may learn more about Welcome Home on the organization's Facebook page: www.facebook.com/welcomehomeindianapa, or website http://welcomehomeindianapa.weebly.com/ The e-mail mail contact is welcomehomegroup16@gmail.com.
Calling all HuffPost superfans!
Sign up for membership to become a founding member and help shape HuffPost's next chapter