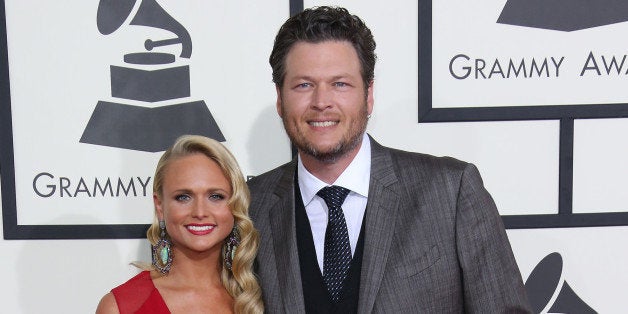 As anyone who has navigated the trenches of divorce can tell you, it is a gut-wrenching, highly stressful, life-altering situation -- to say the least. No matter who you are, how beautiful, rich, or famous you might be, no person is immune to the overwhelming emotions a divorce can invoke. Not even celebrities.
But while celebrities aren't always the best examples for how to handle all life situations (ahem), you've got to hand it to 'em, they do divorce with aplomb, equanimity, and grace. Or, at least that's what we see...
You can take a page out of the celebrity divorce playbook, much to your own advantage. Here are three ways to emulate celebrities and their divorces:
1. Issue a joint statement and portray a united front. Celebrities don't go on The Today Show and talk about the cause of the divorce. They issue a joint statement, regardless of who did the filing, or who they personally consider at fault. You can use either of these statements, below, as inspiration for your own:
From Jennifer Garner and Ben Affleck:
"After much thought and careful consideration, we have made the difficult decision to divorce, we go forward with love and friendship for one another and a commitment to co-parenting our children whose privacy we ask to be respected during this difficult time. This will be our only comment on this private, family matter. Thank you for understanding."
Then there was Miranda Lambert and Blake Shelton:
"This is not the future we envisioned, and it is with heavy hearts that we move forward separately. We are real people, with real lives, with real families, friends and colleagues. Therefore, we kindly ask for privacy and compassion concerning this very personal matter."
2. Treat it like the private matter it is. As with celebrity divorces, there will be speculation about why your marriage ended. I say, let 'em wonder! Talking about your ex and her affair, or his alcoholism or drug addiction only makes you vulnerable to gossip and frankly, your acquaintances uncomfortable. Most people have a natural curiosity, but over-sharing won't serve anyone, mostly you. Share the true, whole story with your therapist, divorce attorney, very best friend, mom, and divorce coach. It won't benefit you or your ex to have your story common knowledge.
3. Be ready with a positive statement. As I wrote about here, you'll be asked for the story, because people will ask (because they are nosy and manner-free, or because they genuinely care). Either way, it's hard for you to move forward with your life if you are constantly talking about your divorce.
Here's the truth: celebrities are people, too. There is always a whole lot more to the story, and because they are celebrities, lots of people want to know all about it. I'm sure we'd all like to know what really happened between Tom and Katie, or Kim and Kris, or Heidi and Seal. But we will never, ever truly know... and that's because it's none of our business. Neither is your divorce anyone's business with the exception of those who truly love and care for you. There's a total bonus for you when you handle your divorce like a celebrity: you will feel better about it.