There's no shame in having a cat that poops. It's only natural, after all. But as a proud homeowner, you may not care for your guests to recognize your pet's natural behavior the instant they walk through your door and spot kitty's litter box.
Fortunately, there are some clever ways to camouflage your pet's unsightly poop receptacle while keeping it accessible for using and cleaning.
For starters, you can mask the litter box in a potted plant.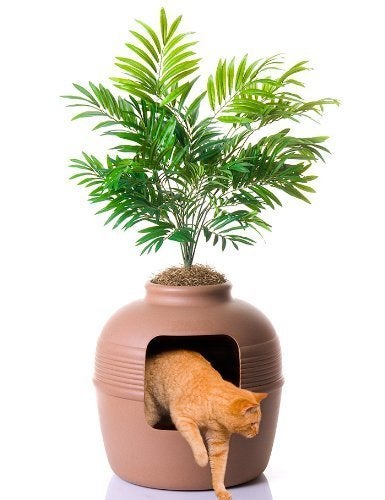 Or, you might invest in a classy mahogany cabinet with a secret.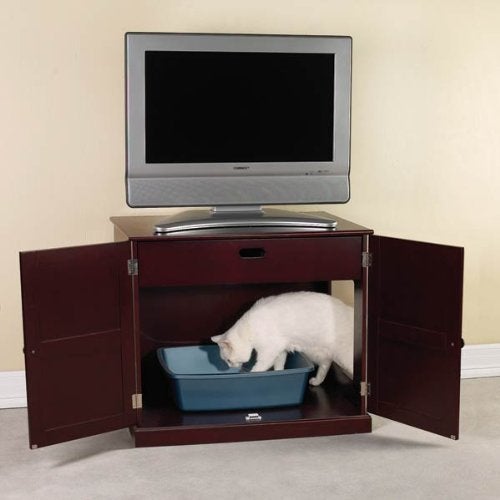 This stylish storage cabinet is incredibly multi-functional. The doors hide any mess and odor, while the table top serves as prime surface area for a television set or showcase-worthy knick knacks. The unit comes equipped with a side entrance, so your cat can relieve herself in private. Find the Meow Town Litter Box Cabinet on Amazon.
Keep everybody's business all in one place.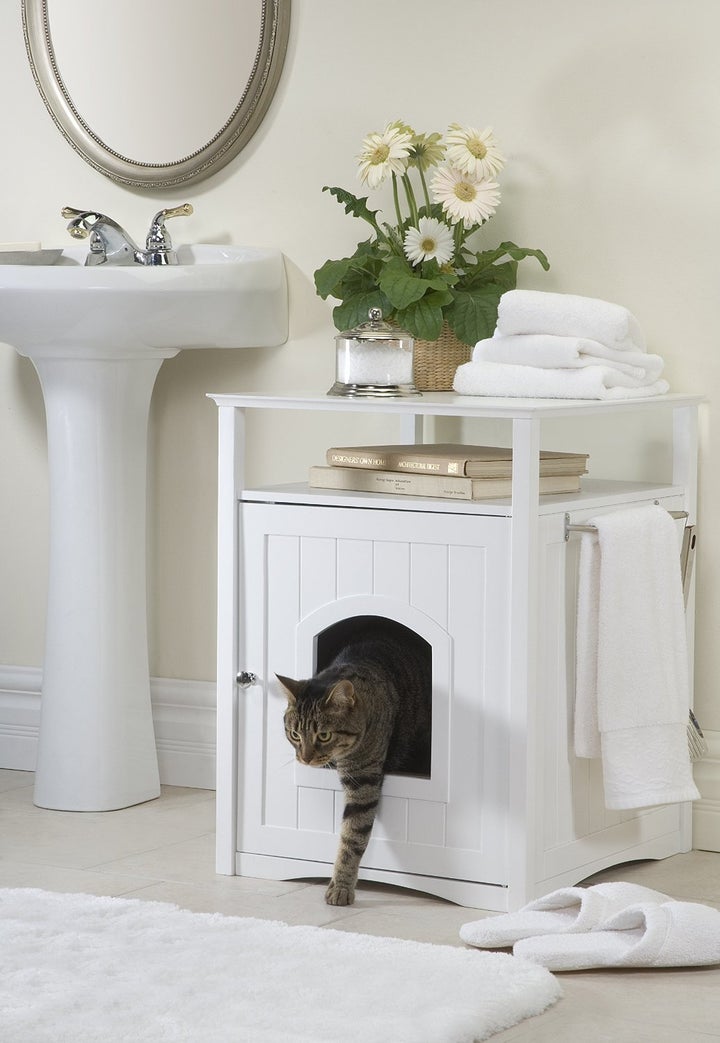 Maybe you'd like to keep all business in the bathroom. This is totally doable. The Cat Washroom-Nighstand Pet House serves as a nice toiletry stand and place for your pet to go potty, all in one. Howdy doodie! Find it on Amazon.
Build your kitty her very own cat hole.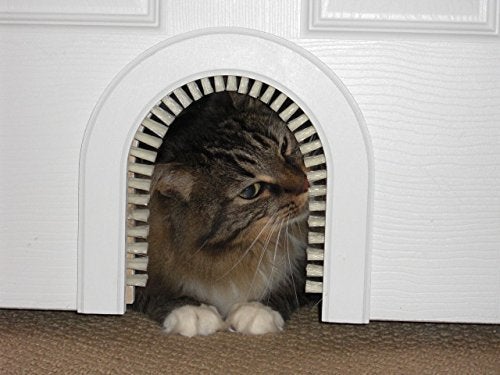 Doggy doors are so passé. Cat holes are super chic because they allow your pet to do her stuff behind any closed door of your choosing. The junk closet that somehow amasses half-used rolls of wrapping paper and plastic bags you'll never use again can now double as a spot for your cat's litter box. According to the product page, the DIY installation takes less than an hour, and the interior pet hole gives your kitty some privacy. It even comes with a removable brush to groom your cat every time she goes in and out. Buy yours on Amazon.
Gift your pet with a scratcher potty.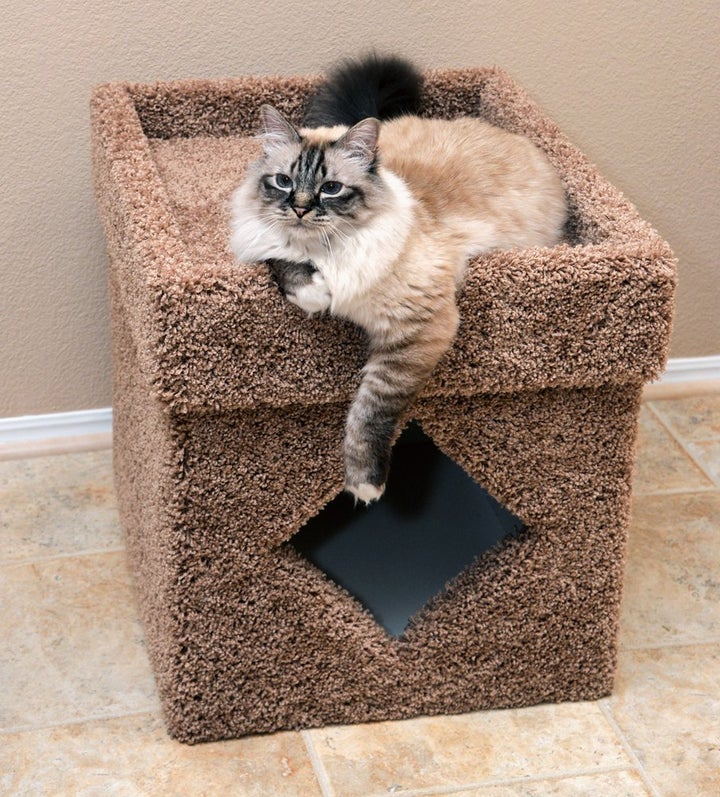 Nothing can demonstrate your love and affection for your kitty quite like this scratcher, which comes equipped with a hidden litter box. Present this fine piece of furniture to the cat and she'll know you want her to have equal amounts of fun and comfort in her every day life. You can purchase it on Amazon.
Never compromise your style or hers.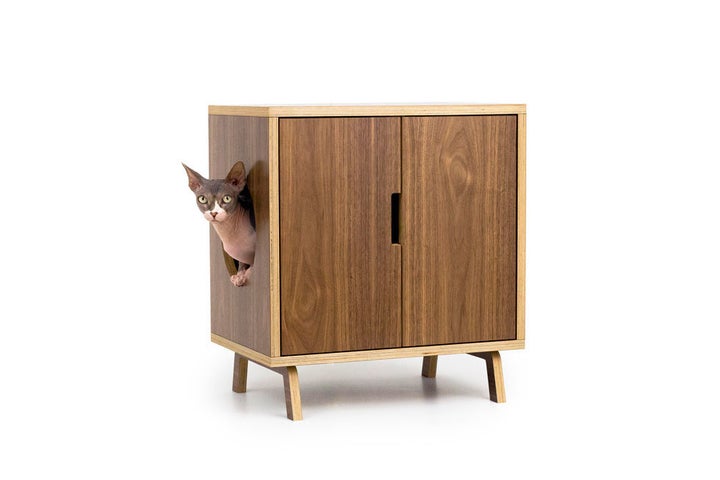 If anything proves a litter box can be both elegant and functional, it's the Mini Cabinet from Modernist Cat. This sleek home accessory will fill even non-pet owners with envy, and you and your cat can celebrate together when the guests leave. Invest in one here.
Confuse everyone but your cat.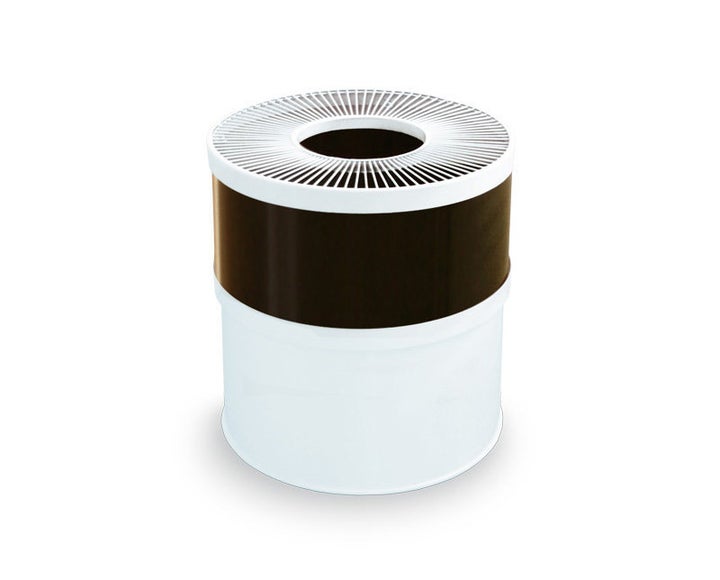 This future-esque looking vessel is not a trash can, but a new age litter box for kitty. It'll look neat in your home while keeping it clean, too: The Mox Litter Box prevents litter from being tracked around the house and is completey dog-proof. (No hounds here!) Learn more about this goodie on Modernist Cat.
Get a little crafty and do it yourself.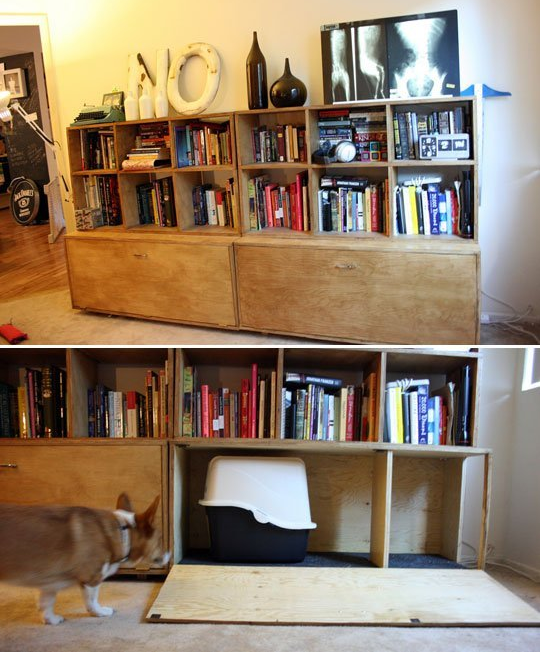 Are you more of a DIY kind of cat owner? We applaud you, and your cat would, too, if she knew how to clap. You can construct your very own hidden litter box repository with a little patience and elbow grease. Get the 411 over at Apartment Therapy.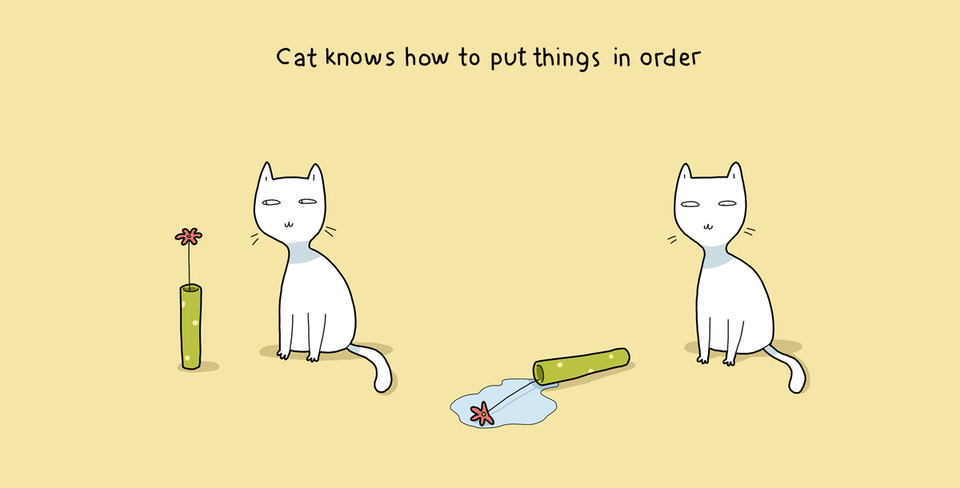 10 Awesome Benefits Of Having A Cat
Related