The Cool Kids is a HuffPost series documenting creative humans shaping present day society with their work and outlook.
Brendan Toller | Filmmaker | Danny Says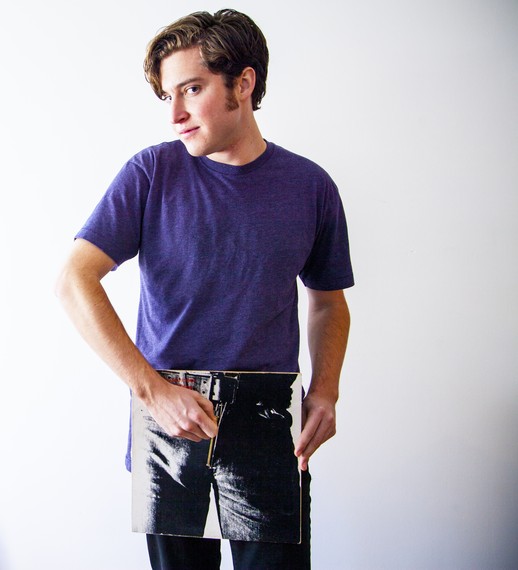 Brendan Toller, is a self described rock 'n' roll dilettante who devotes much of his time to filmmaking. His first film, I Need That Record!, played around the world at over 60 film festivals and was selected as one of Paste Magazine's Top 25 streaming music docs with over 80,000 views on Netflix. His latest project Danny Says, focuses on the life and times of one of pop music's most influential people, Danny Fields, who is known for his substantial role in the careers of The Doors, Cream, Judy Collins, David Peel, Velvet Underground, the Stooges, MC5, Nico, and the Ramones.
In Brendan's words, "Contemporary music and art owe a great deal to the influence of Danny Fields. He changed "pop music" as we know it." Brendan's film follows Fields from Phi Beta Kappa whiz-kid, to Harvard Law dropout, to the Warhol Silver Factory, to Director of Publicity at Elektra Records, to "punk pioneer" and beyond.  
I caught up with Brendan to talk about his project, what he learned from Danny (that every artist needs to hear) and the moment he discovered tape of Lou Reed listening to The Ramones for the first time.
Tell me about your latest film, Danny Says.
Danny Says is a feature documentary on the life and times of Danny Fields. Danny led one of the most captivating lives in the latter half of the 20th century. At age 19, he dropped out of Harvard Law and falls in with the Warhol crowd. Edie Sedgwick is his roommate for two months. He accidentally applies to a "pop" magazine job and is whisked away into the world of pop music circa 1966.
In his first issue as Managing Editor at Datebook Magazine, Danny publishes John Lennon's "we're more popular than Jesus" remarks on the front cover. The US Bible Belt freaks out and it ultimately leads to the end of the Beatles live performances at the height of their career.
Contemporary music and art owe a great deal to the influence of Danny Fields and Danny Says  tracks his transformation through his own voice and the likes of Iggy Pop, Alice Cooper, Tommy Ramone, Judy Collins, Jonathan Richman and many more.
What drew you to subject?
I met Danny through the incredible photographer Ariel Rosenbloom. Her grandmother insisted! Like many, I had read about Danny Fields in Please Kill Me, No One Here Gets Out Alive, Edie; but thought it was impossible that this was the same guy traversing all these cool/elite scenes. Warhol wanted to "tape Danny's life story," but would pass away just weeks later after writing that in his diary. In a brief email exchange Greil Marcus told me he "only knew of Danny Fields by myth." I'm beyond elated to have had the chance to uncover the story of rock 'n' roll's most mysterious punk.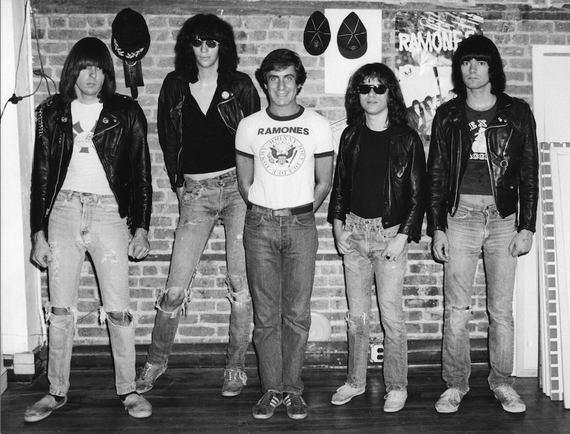 What was the best discovery during filmmaking?
I literally have the keys to the apartment and crash on the couch as so many have done-- Iggy Pop, Jann Wenner, Joey Ramone. Going through Danny's archives for three years it got to a point where the jaw-drops started to hurt my face. I started to get unphased by all the greatness. Photographs, letters, flyers, taped phone conversations starting at '68 oh my! There's a reason why it was a no-brainer for the Yale Beinecke Library to acquire the archive. The best discovery was the tape of Lou Reed listening to the Ramones for the first time. Danny didn't know he had it. Just incredible to hear the rock 'n' roll torch being passed from one New York avant-savant to the next.  
What did you learn from Danny that you will take you with you on your career path?
Amongst young people there's a lot of arm crossing and sneering about what's around them in the world- the classic hipster pretense. I would hope "millennials" who are glued to their screens can walk away with this from Danny Says: affect change by doing or encouraging.
Who cares about what you DON'T like? What matters is what you LIKE and why you like it.
Artists, performers or anyone fabulous needs reassurance of their fabulousity. We're all so fragile. Danny Fields is always wanting others to bloom; intellectually, artistically, spiritually etc. I sound like a fucking self-help book but cultivate who and what you'd like to see in the world by action or "Hey, great job and here's why." Positivity is the most contagious feeling second only to negativity.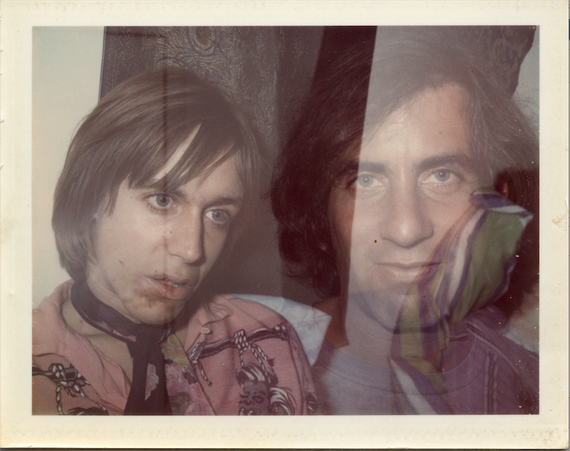 Tell me something you saw that is not captured in the film but only you got to see?
Tapes of Danny's acid trip with Warhol star Brigid Berlin, Iggy Pop sobbing about his dead parakeet, Television and the Modern Lovers live at CBGB's in '74, photographs of Danny's "richies," Alice Cooper on Fire Island, Danny's torn Fillmore East pass that says "Fuck You," Gloria Stavers "vanishing" Jim Morrison story cut from No One Here Gets Out Alive. Its a wild maze of rock 'n' roll and alternative ephemera.
What do you hope to achieve with this project?
I hope that Danny Says gives alternative or bohemian-minded people a sense of roots in the present. There's not one contemporary band that doesn't draw from the influence of the Ramones, Stooges, MC5 and countless other artists Danny has either championed or worked with directly. We're still listening and comprehending the affects and influence of this music that was made 45 years ago. Danny Says also allows the audience to hear an unparalleled perspective; and ultimately we'd like to entertain. 
Why documentary filmmaking?
Haha, why not a bakery? I see documentary as writing for the 21st century. With sound and visual artifacts its really amazing what one can pull off with approach and presentation. You can get viewers inside the character or inside the history in a way that's totally unique to the means of cinema. 
As a filmmaker, what do you hope to contribute to the world?
Camaraderie (documentary is a HARD trek) inspiration and some laughs. Keep the rock 'n' roll/freak flame burning.
What is your personal mantra?
Don't look back. Unless it's a documentary; THEN look back to look forward.
Danny Says is a documentary film created by Brendan Toller and produced by Pamela Lubell. The film premieres on March 18th at SXSW. For more information visit: dannysaysfilm.com
Photo Credits:
Brendan Toller Portrait by Lisa Amodeo and Nicki Chavoya
Danny Fields and the Ramones by Arturo Vegas
Iggy Pop and Danny Fields by Brigid Berlin
Calling all HuffPost superfans!
Sign up for membership to become a founding member and help shape HuffPost's next chapter