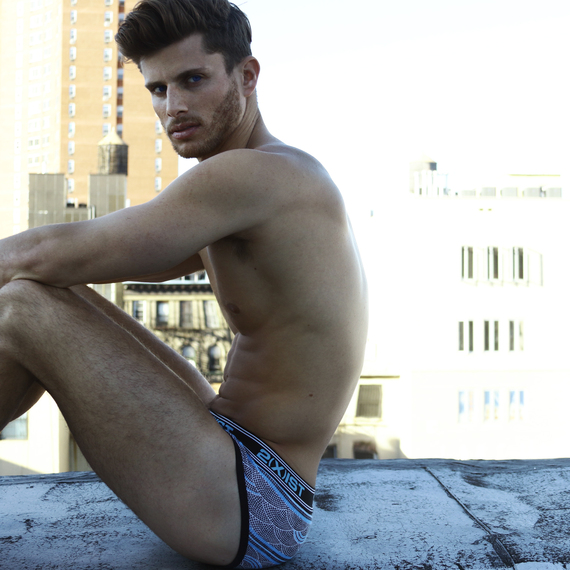 You know because one is never enough.
I mean, right now, you probably are having one and you don't even realize it.
Sure you claim to be single, or maybe you're in a committed relationship, but I'm going to guess you've been spending a lot of your time being "open."
I mean, you want to appear as if you're not actually sharing yourself with other people, but if you're being honest, you're totally getting "naked" with multiple people.
Either way, it's not hard to do.
In fact, I'm going to guess you're probably already a pro at this. All you need to do is continue doing exactly what you've doing, and bam: threesome.
So at this point, I bet you can guess that I'm not actually going to give you a play by play of how to get someone or multiple people into your bed. The threesome I am talking about here is: you, everyone you are ever with, and your phone.
But seriously, think about it for a second. How often are you with real people, in real life, and you aren't paying them any attention, or maybe half your attention at best?
Chances are you're probably even aware of it, but it's become the norm, so we continue to get lost in the glow of that super seductive little beast.
Don't get me wrong. I think our phones are amazing.
I am constantly in awe of what I can do while waiting in a line, walking down the street, or taking a bathroom break. As long as we have our phones we can be dating, buying a trip around the world, or doing just about anything else. It's crazy!
However, what makes me truly dumbfounded is the lengths to which we go looking for something or someone.
We spend endless hours swiping, searching, and sifting through an endless data pool of two-dimensional personified profiles of strangers. How unromantic and unsexy does that sound?
Why do we do this? Because we love the game.
Tinder even says, "keep playing," after you've made a match.
We've turned the way in which we look for our potential significant others into just another video game. We're no longer the person controlling the game, but the little player in the screen being manipulated to do things we might not even want to do.
To make matters even worse, if you aren't playing the game, you're made to feel like you're missing out, or being missed out on. Again, it's crazy!
And what gets me even more is that if by some lucky chance you do make a match, meet up, and like each other, chances are it probably isn't going to lead to a second date.
Why? Because you can easily see if there is someone else "better" just around the next swipe.
We've become so jaded to the idea of what makes a quality person that we let amazing people swipe right past us. And comparatively, we share so much of ourselves that we are metaphorically, and sometimes literally, naked with the entire world.
To be honest, I don't even know if majority of people today even want to find someone, or if they're just having fun playing the game, seeking out approval and finding external validation.
Experts say that you spend your time doing things you love, and whether or not you're ready to admit it, you love looking for someone. You might even love this process more than actually having someone as your significant other.
Sure, maybe you're one of the "lucky ones," who have found a boyfriend or girlfriend, but you my friend aren't completely innocent in this game either.
Frankly, I don't blame you. How could you be?
Facebook, instagram, and even Linkedin are all channels through which we get to add that third person to our relationships through that trusty little phone.
Whether it's a harmless follow, or a lusty friend request, we're all constantly bombarded by desires, cravings, possibilities for when or if our "right now relationship" doesn't work out.
Yes, not everyone thinks this way, but we all follow people we don't know, or face the dreaded "suggested people you may know" queue on facebook.
What all that temptation is equating to is simply technological pervasion. Whether we want it, or not, we simply cannot get away from it, and no one, myself included, seems to mind being a part of this voyeuristic fantasy world that is being created by some very smart individuals.
Technology is evolving beyond our grasp, which means we don't have the proper time to understand how it is shaping us, rather then us shaping it.
Are we too tapped in? Or is this simply who we were destined to be as a human race?
Are we meant to actually be single with multiple relationships throughout our life spans? Or are we not discussing what a modern relationship is in an evolved way?
Are we ever going to feel fulfilled as long as we sit in this unconscious threesome? Or is this simply the new normal?
Regardless of any of these answers, I know that personally I've found myself feeling lonely while surrounded by people, and looking at even more through my phone.
This threesome doesn't feel as fun, good, or exciting as the way they're explained to feel. The giant orgy happening in my bed, while I sit naked in the dark, isn't a fantasy of any sort. If anything it's a nightmare that just won't end.
Threesomes have been thought of as a fantasy for a long time, but so was the idea of being able to talk to someone and see them through a small piece of technology.
Ultimately, we need to understand that being single isn't a bad thing. The ease in which we can meet people is forcing us to think negatively about being alone, when in fact this time should be celebrated because you get to figure out who you are, and what you need for when someone does come into your life.
We need to remember that as a people, we are evolving to be more complex, intricate and complicated, just like the technology in our hands.
We need to reflect as to what it is that we truly want at the end of not a day, but our lives, so that we don't all of a sudden get caught off guard when our phone and life batteries die.
Have a threesome, have a twosome, masturbate till you're blue in the face, but be present in the moment. Enjoy the people that are actually around you, and remember for every moment you spend looking down, you lose a moment seeing what is right in front of your face, and if that doesn't scare you then I suggest you reevaluate your life.