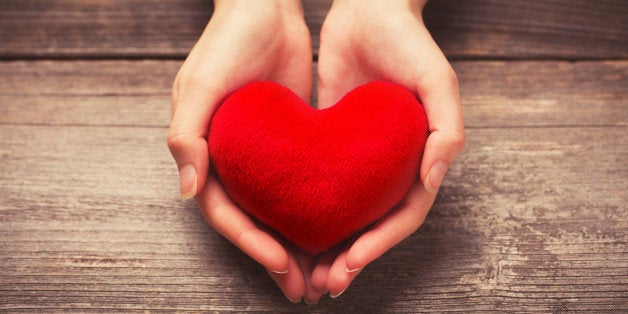 Need more love in your life? While many of us focus on romantic relationships what about one of the most important relationships in life? Your FRIENDships -- loving, happy and healthy ones.
1. Why are friendships so important?
Oh the ways are too numerous to count! Seriously-- there are few things that matter more to our health and happiness than our sense of feeling connected and supported in life. There has been research showing that friendships protect our bodies from being impacted by stress, strengthen our immune systems, add years to our lives, and boost our moods more than almost any other factor, other than perhaps sleep. But even beyond the health benefits, I teach in my book Frientimacy, How to Deepen Friendships for Lifelong Health and Happiness that our friendships are the best health clubs for our personal growth! We can read books on forgiveness, attend workshops on setting up boundaries, meditate to induce greater peace, and go to therapy to learn how to speak up in life-- but it's in our friendships where we will practice building those muscles. Friends are the people who literally help us become our best selves.
2. How do women in particular benefit from friendships?
Actually I'm pretty convinced that men benefit just as much and need deeper friendships in very urgent way these days, but I can say that for women our friendships are possibly the only relationships in our lives that feed and nourish us without us having to feel the weight of responsibility that we do with spouses, kids, and employees. While our family may bring us higher highs, they will also bring us lower lows as fight over finances, schedule doctors appointments for them, and lay awake at night worrying about them. Our friendships can be that place where we are seen, loved, and validated, without it costing us as high levels of stress. In fact in a study of women with breast cancer, the number one factor between those who survived the diagnosis and those who didn't wasn't whether they were married or had kids but whether they had a circle of friends.
3. What kind of qualities do good friends have?
In Frientimacy: How to Deepen Friendships for Lifelong Health and Happiness I share that the three requirements for healthy friends are positivity, consistency, and vulnerability. Without one of those, it isn't a healthy friendship. Those three practices will help us start, develop, enhance, and fix any relationship in our lives as we learn what actions foster trust, safety, and support. We developed a free quiz that your readers can take to score their frientimacy (the depth and fulfillment of their friendships) so they can see which actions make up each of those three requirements and identify the one that would be make the biggest difference to their friendships if they were to focus on it: http://www.shastanelson.com/take-the-quiz-landing
4. What is the best piece of advice you can give women about building happy and healthy friendships?
First and foremost it is about acknowledging the need and hunger; I find that too many of us deny it or try to pretend it doesn't matter. We do this perhaps because we're afraid of the stigma of loneliness or because we're scared we can't do anything to change it, but by ignoring the hunger, we aren't activating ourselves to bring about change. It's normal and common to need more meaningful friendships! In fact in a survey I did last spring, out of 1200 women who were asked how fulfilling their friendships were on a scale of 1-10, with 10 being the most fulfilling-- women were twice as likely to say a 1 or 2 as they were to say a 9 or 10, and the vast majority of us score below a 5. The truth is that we live in a world that is ever more connected but we're feeling a greater sense of disconnection. To admit that and be willing to learn and practice the actions of friendship can not only save our lives, but make us happier in the meantime!