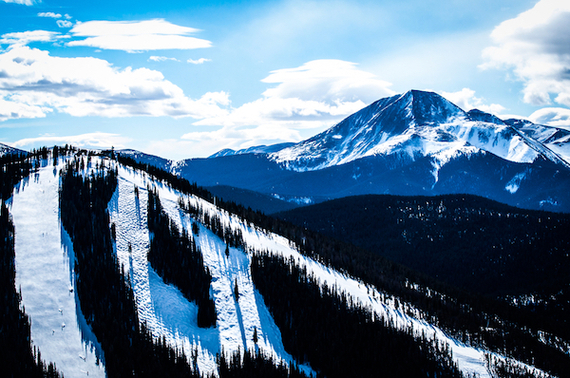 Sadly, ski season doesn't last forever, unless you're heading to the French Alps. Or Austria. Or Germany. But whether you're planning a last-minute jaunt to Whistler, a mid-summer Switzerland trip, or next year's annual Jackson Hole retreat, here's how to make the most of it.
Know your snow.
There's a huge difference between skiing on powdered snow and packed snow. (For instance, Aspen Mountain and Sierra-at-Tahoe are known for their powder.) A little research in advance will help you figure out where you should go, as you read up on slopes with frozen granular, wet packed, variable conditions, among others. If nothing else, you'll need to know what your poles and skis can handle.
Take everyone's skiing skills into account.
Maybe you're all beginners. Maybe you're not. Either way, make sure that there'll be something for everyone (including cozy hangouts to warm up après-ski). For example:
Buy those lift tickets well in advance.
You can get some pretty great deals for doing so. Many ski resorts also offer discounts on full-day tickets, which are great for beginners and little ones who can handle just a few hours on the slopes.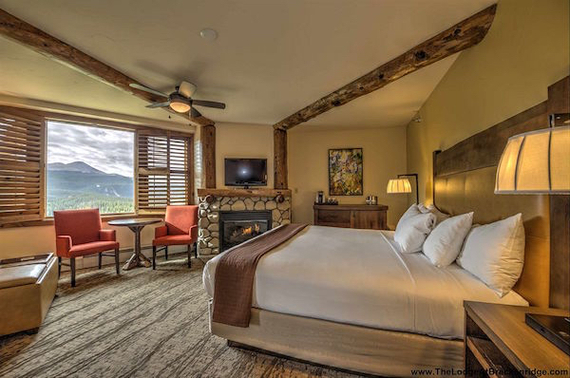 Photo: The Lodge at Breckenridge
Sleep in style.
That doesn't have to mean expensive, but at the very least, make sure you'll be sleeping in a comfy bed. You'll need the rest. A few great spots to rest your head:
Location, location, location!
If it's important for you to be able to ski right out from your hotel room door, do it! But if you're on a tight budget, look for lodging a little further from the mountain. Many resorts offer free shuttle service, with stops around the village or town, so with some planning you can still easily get to the lifts.
Make a list, check it thrice.
Santa's not the only one who rechecks his list. There's a lot to remember here, from packing several pairs of gloves, to snacks, to thermal underwear, to hand warmers, to goggles, to selfie sticks. Bring what you need, buy what you don't. A toothbrush will be easy to buy at the resort. A single left-foot ski boot? Not so much.
Consider renting your gear...
...and do it well before your trip, not at the resort. It's a lot cheaper than buying new stuff, and way more convenient. However, if you're a total beginner, check with the resort before buying OR renting: many beginner's packages include equipment rental, lessons and lift tickets.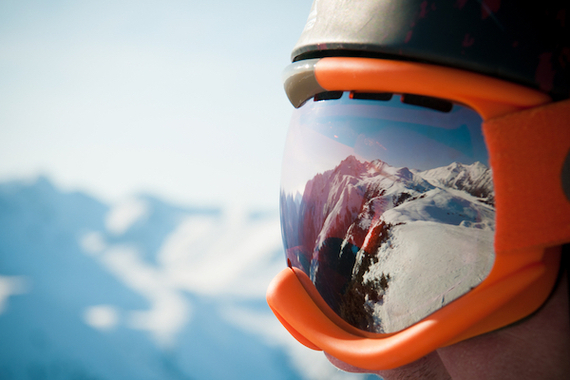 Always bring a helmet.
And goggles. Skiing without a helmet is just stupid, and sunglasses will likely fog up, fall off or break, no matter what you do.
Dress in layers.
Depending on the temperature and amount of sunshine, you may need 6 layers, or you may need only 1 or 2. You won't enjoy skiing much if you're sweating enough to melt all the snow behind you as you whiz down the mountain. Choose moisture-wicking and breathable fabrics for your undergarments, and something moisture-repelling for the outermost layer. On that note: Dry out your gear and clothes immediately after taking them off. No one wants to start the day by wrestling on some cold, soggy long johns.
Keep rush hour in mind.
And no, we don't mean on the interstate. Lifts have rush hours, too, so unless you want to waste precious ski time standing in line, we suggest starting early.
Don't ski on the first day.
Your body will need time to adjust to the altitude, otherwise you may end up sick. So don't stay for three days and plan to ski for all of them, unless you want to be queasy. Take it easy your first day, or stay that first night or two at a spot halfway up the mountain, to get used to it.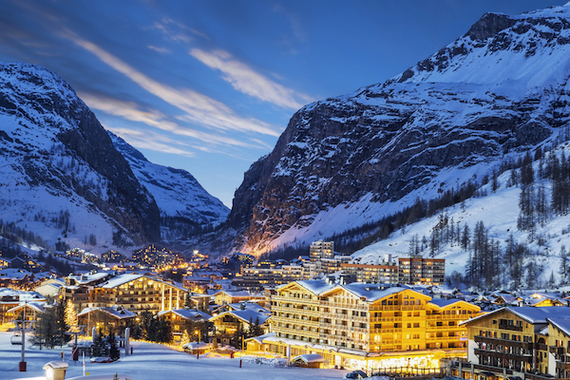 Invest in a GoPro.
You're making memories here!
Make time to unwind.
Don't feel the need to ski every day--taking it easy is an important part of any vacation. And plenty of resorts offer enough amenities to keep you busy for days:
Hyatt Regency Lake Tahoe Resort is a luxe, AAA Four-Diamond hotel complete with a private beach and Grand Lodge Casino, home to more than 250 slot machines and 16 gaming tables.
The Post Hotel in Lake Louise, Canada is a wine- and food-lover's paradise: It won a Wine Spectator Grand Award in 2015 thanks to its 25,500-bottle wine cellar, which is paired with seriously upscale cuisine like milk-fed Quebec veal tenderloin medallions and pan-seared foie gras in a white port wine sauce.
Fairmont Banff Springs isn't just a resort--it's an actual castle and a UNESCO World Heritage Site complete with black-lit bowling alley, 9 bars and restaurants and, indoor mineral pools and eucalyptus inhalation rooms.