Once upon a time I couldn't speak English. There was no such thing as Internet, email, Facebook… There were no online businesses, and people talked on the phones and wrote letters.
Today the possibilities are limitless. Innovation and creativity are valued more and more. Businesses are becoming more transparent in their brand communication to the customers, and their products become more and more customized to the needs of the market.
Little did I know when I started my wellness and nutritional consulting business that I would also become a magazine editor.
This story goes back to when I was going to school in Moscow, Russia, and would always be on a committee to create a message/poster board. Back then everything was done by hand with scissors, construction paper, markers and glue. It was fun creating beautiful new boards every month.
Fast forward to 6 years ago, when I picked up a brush and started painting. Not only with acrylics, but digitally… I started a business, bought a tent and started going to art shows. After a year I realized that I made a mistake. Creating art on demand wasn't my passion.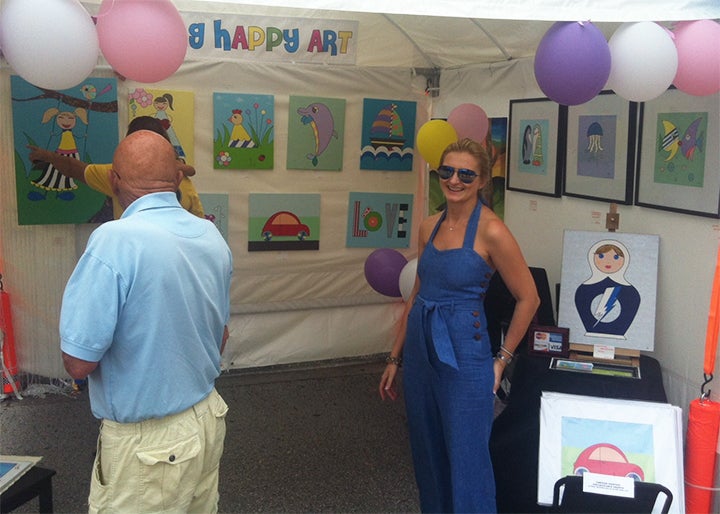 So the tent and the canvasses went to storage and got replaced with medical and nutrition books. I finally found a way to combine my professional culinary training with the immense desire to help people of the world become healthier.
In business we always want to provide valuable resources to our followers. I made that commitment – monthly newsletters, packed with value. But something was missing… The creativity in me was bubbling up and desperately needed an outlet.
Healthy Intent digital magazine was born.
It became a true non-profit passion project, and here's what I've learned:
- It became an opportunity to go deeper with content than monthly newsletters.
- Every 3 months I get to dust off my graphic design skills and spend 20-30 hours working on the layout.
- Connecting with global entrepreneurs from all over the world is an empowering experience. From begging people to be in the first issue, to having the top online entrepreneurs say "yes" to an interview to the current #6 is beyond my wildest dreams.
- Highlighting the work and interests of people, helping them share their message with the world has allowed me to create a platform that provided many opportunities for my contributors beyond the magazine.
- Most important is to receive the emails from my community, filled with gratitude for providing them with stories and advice that changed their life, they felt connected to, and took action upon.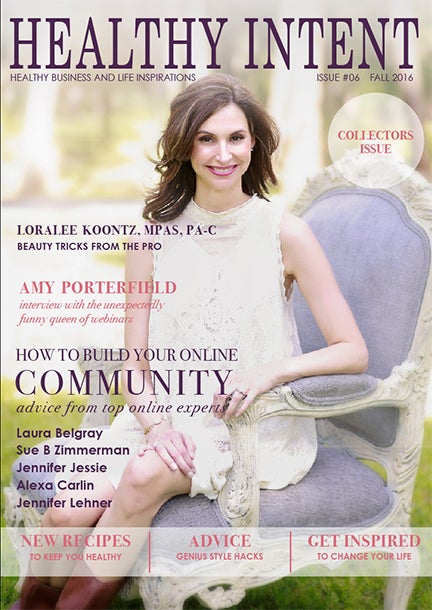 So what can you do to dust off your old hobbies and make them assist in your business?
1. Make a list of your hobbies and identify ones that your clients would be able to connect with or find interesting. Having some fun points of connection, beyond business, will create stronger bonds.
2. Calculate how much time your hobby takes up –completing one project to see if it's going to be realistic to dedicate time to it.
3. What particular skills do you most enjoy while being engaged in this hobby? Can you apply them in your current work?
4. Ask your followers which hobbies they enjoy themselves – talking to people about something they are passionate about is a great way to connect.
5. Don't allow your hobby to become a chore – it needs to be something that keeps you interested and excited.
The point is to enjoy every single moment of the work you do. I know, I know, some tasks are necessary and mundane but to have something fun to weave in-between and look forward to will surely make your work will never feel like work. And your community will feel your passion.
As for me, I'm already planning the December issue on CREATIVITY.
Related
Popular in the Community