Whether your friend or family member is newly diagnosed or in the midst of treatment, she's unlikely to be wowed by vague offers or having to do your thinking for you. She has enough on her mind; she has cancer. She may not want that tuna casserole or to hear about what treatment your Aunt Phyllis had either.
So how can you help? There is no one-size-fits-all answer. That's why we turned to survivors for our list of support dos and don'ts. Our patient-generated advice is sorted into three stages -- Diagnosis, Surgery & Treatment, and Recovery -- identified by Maureen Broderick, a licensed clinical social worker who has worked with cancer patients and run cancer support groups. Here's what you need to know.
Learn To Listen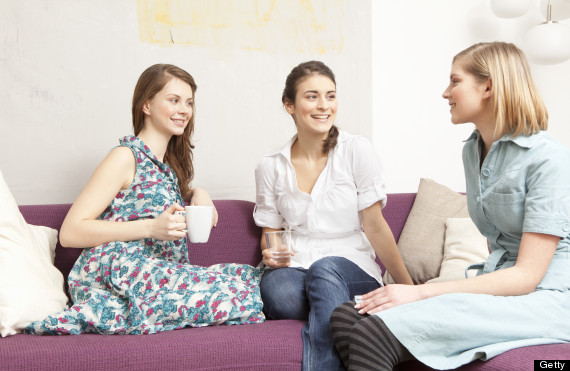 "One of the most important ways a friend supported me was by listening to me as I decided what to do," says Orinda, Calif. writer Victoria Irwin, 57, who had a lumpectomy and radiation earlier this year. "When I was in decision-making mode, it's all I could think about or talk about. My friend listened to me over and over again. I think she learned more than she ever wanted to, and she helped me formulate the questions I needed to ask at doctor's appointments," she says. "She didn't give advice, but acknowledged the difficulty of the situation. That listening was the most helpful thing she could have done."
Be An Advocate
A year after having a stroke, New Jersey homemaker Florence Tweel, 55, was diagnosed with breast cancer. Her first concern was her children, who were 12 and 15.
"I needed all of my strength to focus on how I was going to get through this and tell my children," Tweel says. "I was lucky to have a friend, Linda, who went with me to every appointment. She wouldn't let me out of her sight. It wasn't my job to understand anything that was being told to me medically because she took notes on it and we'd go back to her husband, who is a doctor, to get advice." Linda's support gave Tweel the energy to be at her best with her family and get the treatment she needed. "She was a Godsend," she says.
Follow Online
A great way to help a breast cancer patient is to visit their page on a site like Mylifeline.org, Caringbridge.org, Lotsahelpinghands.com, or Carepages.com (or help them set one up if they don't have one). Such sites let people (or friends or family) build private or public communities where patient updates and schedules can be shared, says Broderick.
People can ask for and get the kind of help they really want and need. Survivor Anne Steele, 51, Hermosa Beach, California, who had chemo, a lumpectomy, and radiation, for example, liked having companions with her during chemo while Victoria Irwin, who spent her chemo time in solitary pursuits like reading, preferred to save friends' graciousness for another time.
Read My Blog
Many of the sites that offer scheduling let breast cancer patients or their families or friends blog about their treatment and recovery progress. Dawn Bontempo, 42, a civil servant in the department of veteran affairs in Arlington, Virginia, created a Mylifeline.org account right after she was diagnosed last year. She spread the word and link to friends, family, and colleagues via a Facebook post.
"I don't ask for help easily, so this made that part simpler," she says. "The 'help' was essential to my fight. But my blog kept everybody -- all my long-distance family and friends -- in the loop and up to date. "I can't underestimate the importance." Bontempo's blog posts turned into a book, Breast Cancer Mardi Gras: Surviving the Emotional Hurricane and Showing My Boobs to Strangers.
Give Me Phone Numbers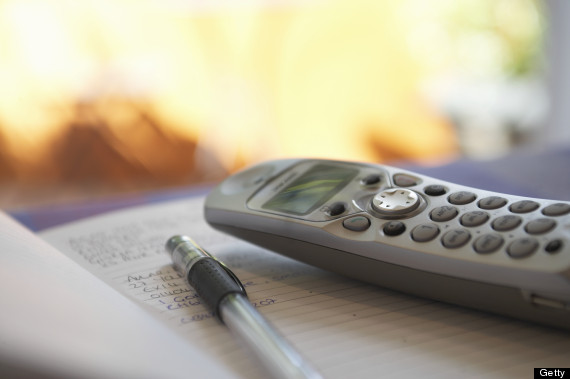 "People would start to tell me about their friends who survived cancer and, to be honest, I really didn't want to hear about it," admits Anne Steele. Hearing another person's story secondhand, even if it had a good outcome, didn't feel like encouragement to Steele. Talking directly to other people with breast cancer, however, can be helpful. "If a friend gave me a survivor's contact information, that was beneficial," says Steele, who could follow up with a call when she felt like it.
"Make sure to ask the women you know with breast cancer if they want to be connected with others who have it," says Jodi Maslowski, 45, a human resources manager in Phoenix. She said yes when she was diagnosed at the age of 36 with ductal carcinoma in situ (DCIS) and was connected with three young area women.
Be My Email Pen Pal
When the unknown looms, hearing from someone who's "been there" can really make a difference, says Mary Vaughan, 58, of Gaithersburg, Md. She found that understanding someone at church; a fellow member who'd had breast cancer some years earlier started writing her emails full of hard-won advice.
"First, she told me I could get in touch anytime, day or night. That was so comforting," says Vaughan. She gave her tips that were practical (how to screen offers of help and get what you really need) and the more emotional ("Let yourself cry or be angry -- that's important. It's a way of letting yourself get to know yourself better during this time of self discovery").
Keep It Light
Sue Murrian, 62, a Knoxville homemaker who had a lumpectomy and radiation for her early-stage breast cancer, most appreciated "help" with a light-hearted approach. "It was important to me to keep up my spirits," she says. The best care package came from a sister-in-law. "In it were these little press-on tattoos. They came with a note that said, 'Put these on your breast and surprise your radiation technicians!' I got the biggest kick out of that."
Make A Silly Cake
Bontempo didn't mince words when she was diagnosed with invasive ductal carcinoma. She invited everyone via a Facebook post to help her kick cancer's ass. Her office responded with a "Go Kick Cancer's Ass!" party that included a cake with the same message.
Steele's friends threw her bald head a party. "People were wonderful; they showed up wearing funny wigs, hats, and scarfs and bought me hats, wigs, and scarves to wear and keep. A friend had a cake made of me and put curly green hair on my bald head," she says. "It actually made baldness fun!"
Distract Me With Little Surprises
"At some point I must've told one of my co-workers about how when I was a child and I'd get sick my mother would always buy me a little gift," recalls Aimee Johnson, 46, executive director of the Alabama arm of the American Diabetes Association. So, the first time she went to chemotherapy, Johnson's staff had a little present for her. "And then every time I went to chemo, there was a gift -- Netflix to watch or a book to read while I was there," she says. "Or flowers to take home."
A friend of Victoria Irwin's bought her tickets to a concert series. "That was her gift to me -- the gift of distraction from treatment. Otherwise my days would have revolved around radiation in the morning," Irwin says. "The little distractions help you feel normal."
Help Me Understand That I Need Help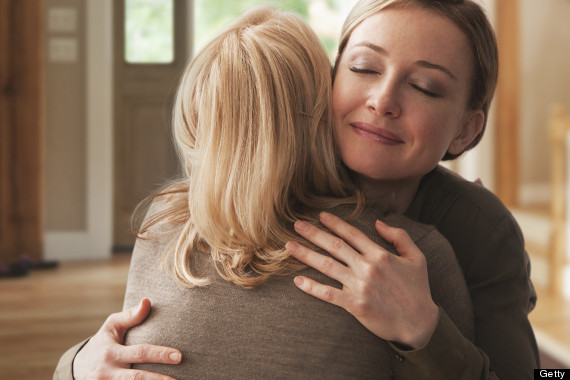 "It's so awkward to receive." Johnson was one of the many breast cancer survivors who expressed this sentiment. Many women are very good at being givers, but not takers. "I'm private," she says, "and I kept telling myself that it was more comfortable for me to be miserable by myself." But after repeatedly refusing neighbors' offers of help, they forced a bit of an intervention. "They came over and said, 'Look, you've got to be more receptive to us doing things for you, even if it's just for us.' That's when I took down those walls."
It took Jodie Maslowski awhile to realize that telling people "No" was devastating to them. "I finally learned to accept the help and I loved it," she says. "It's now the first thing I tell cancer patients I mentor: you need to help people help you."
Leave A Message
People say, "Oh, I didn't know if I should call or bother you. I thought maybe you were sleeping," but I want to be bothered, says Steele. And If I don't want to talk, I'll leave the machine on.
In fact, if the phone keeps ringing but the patient is too tired to respond, I tell them to put a message on their machine, says social worker Maureen Broderick. "The patient or a family member could say, 'Anne's having her chemo right now, but she appreciates all of your good wishes. Please know that she can't respond right now.'" If you're a friend and you get that message, you can leave an answer saying, "I'm going to send you my email and would love to hear from you any time you have the energy," Broderick says. "That way you're keeping in touch and letting the breast cancer survivor respond on her own terms."
Ask Before Bringing Food
"People insist on making and bringing meals," says Marybeth Hillard. "I've done it myself for another family when someone set up a schedule, but in our case it wasn't the best solution. I know they have good intentions, but it made me feel guilty that we weren't eating all the food," she says. Maslowski couldn't have eaten the food if she wanted to; her taste buds were affected by her chemo. "Someone would bring chicken with no seasoning on it but it still tasted salty to me," she says. "Then somebody read that the last thing a person in chemo wants is food they've never eaten before because they get picky, just like in pregnancy -- that's when they hatched the plan to deliver me groceries instead of meals."
You Can Buy My Groceries
"One of the coolest things my friends did was come into the kitchen and write down everything I liked to eat. They wrote down all the details like 1 percent milk and whole wheat bread and the brands I liked," says Jodi Maslowski. "They typed it up and emailed it to everybody so that when they went to the grocery store for me, they knew what I would eat."
Maslowski's friends also made a note of which detergent, cleaning supplies, and soaps she was using. "You have to be careful because your skin is so sensitive," she says. "I was using Biotene and Cetaphil products. My friends understood that and only bought me what I could use while I was going through chemotherapy."
Help Make Life Normal For My Kids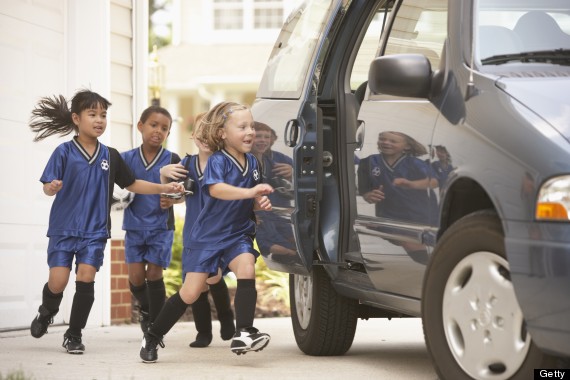 Hillard didn't want breast cancer to rock her kids' worlds as much as it rocked hers. "If you've got pretty young kids at home, you feel it's your obligation to try to keep their lives normal -- and if you're lying on the couch taking Oxycontin, that's not going to happen," she says. With six surgeries in nine months, Hillard had a lot of time to worry about her daughters getting bored at home or missing activities.
That's why she was extremely grateful anytime anyone offered to do anything for her children. "One mother drove one of my daughters to dance class. My neighbor took the kids grocery shopping. It's the little normal stuff like that that's the most important," Hillard says.
Throw Me A Hair-Cutting Party
"I knew I wanted to donate my long hair before it all fell out," says Bontempo. So she and 15 friends had a party. "We went to a salon on a Saturday afternoon with champagne, food, and wine," she says.
Bontempo told everyone when they were invited that they had to tell her that her hair looked great no matter what. "It was my way of taking back control," she says. "I knew there were going to be tears and there were, but it was a fun way to surround myself with really great friends and mark that I was dealing with this cancer milestone my way."
And, of course, they all told her she looked great!
Give Me An Open-Ended Invite
Because people undergoing breast cancer treatment often don't know how they're going to feel from day to day, an open-ended invitation -- for a meal delivery or a friendly drop-by -- is the best kind of help, some cancer survivors say.
Steele's friend, Michel, would call and ask, "How are you feeling? Do you feel like eating? I'd like to stop over this weekend and cook dinner for you. If not this weekend, just let me know when."
Steele would let him know when she felt good enough to eat. He'd call that day to see what sounded good and would come over with the food. "I'd help with the chopping," she says. "I loved the company and we had wonderful meals with great conversation and laughter, which really is the best medicine."
Pamper Me With Attention
All of the practical help is wonderful, but special treats can really perk up a cancer patient's day. "My sister-in-law sent me a bottle of Chanel No. 5, a very soft lap blanket, and a bottle of Frangelico chocolate. I was like, "Now there's a woman who gets it," says Vaughan. Pretty scarves and cute hats are a great gift, too, says Maslowski.
Send Me Lots Of Cards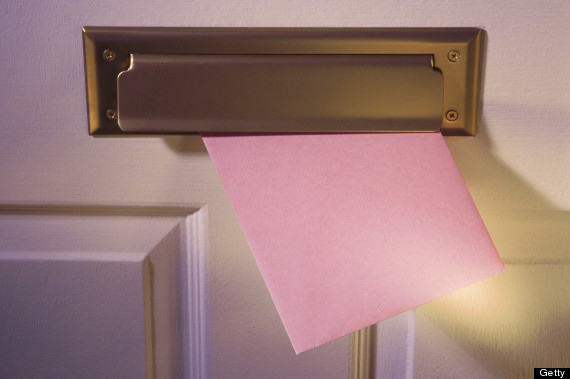 You'd be surprised at how many survivors loved getting cards and thought that they were very meaningful signs of support. "The number of people who sent cards and good wishes -- it was overwhelming," says Lou Durante. "It makes you feel like you're worth something; that you matter to other people."
Don't Expect Me To Be Miss Manners
Even women who could give Emily Post a run for her money need a pass during breast cancer treatment and recovery. And that means lowering etiquette expectations, says Johnson. Even little things like food being delivered with the message "Now, make sure you tell me how you liked this" can feel like a burden to an overwhelmed patient. "I knew that was code for 'I'm expecting a written thank-you note,'" she says.
To be really helpful, make sure anything you deliver to or do for the breast cancer survivor is strings-free, says Broderick. "The container you bring food or flowers in shouldn't have to be given back to you," she says. If you're dropping off dinner or flowers, Broderick suggests you call and say, "I don't expect you to see me or entertain me and I'm just doing this for you."
Don't Tell Me How To Feel
It's never wise to presuppose how someone should feel at any stage of breast cancer -- and that includes near the end of treatment, says Broderick.
"It can be scary at the end of the treatment because the patient is going out from under the protection of the medical wing," Broderick says. "Or a woman may not have gone through all of the stages of grieving over losing a breast or of having a cancer diagnosis at the beginning of the process and is doing it now at the end."
It's not helpful to tell a breast cancer survivor she should feel happy, lucky, or fill-in-the-blank. Better to ask, "How are you feeling?" She gets to call the shots on how she feels and when.
Don't Forget Me When 'It's Over'
It's human nature for people to rush in to help at the beginning of a crisis, but having breast cancer is a long road, says Johnson, whose surgery and treatment spanned more than six months.
"It's like when someone dies and people all huddle around at the beginning," the executive director of the Alabama arm of the American Diabetes Association says. "But people get weary of you being sick for too very long. After one or two months, you detect a tone. They'll say, 'You're still doing that?'"
The transition from being sick 24 hours a day to feeling well seems so abrupt that it can be weird, she says. "I don't need food or a driver anymore, but it's lovely when people still check in with a call or a note."
Please Join Me In Finding A Cure Before Maslowski was diagnosed with breast cancer in her 30s, she'd never paid any attention to fund-raising walks or events. Now she thinks participating in an annual breast cancer walk is one of the nicest ways friends and family can show support for her and help her fight the disease that tried to sideline her.
"A girlfriend contacted me about the walk and said she wanted to do it on my behalf. I wanted to do it, too, even though I was in chemo that first year. I've been walking the three-day 60-mile Susan G. Komen walk ever since," says Maslowski. With each step she remembers how far she's come and how thankful she is for the support she received and that she is able to now help others. And every walk is another year she's cancer free.
Related
Before You Go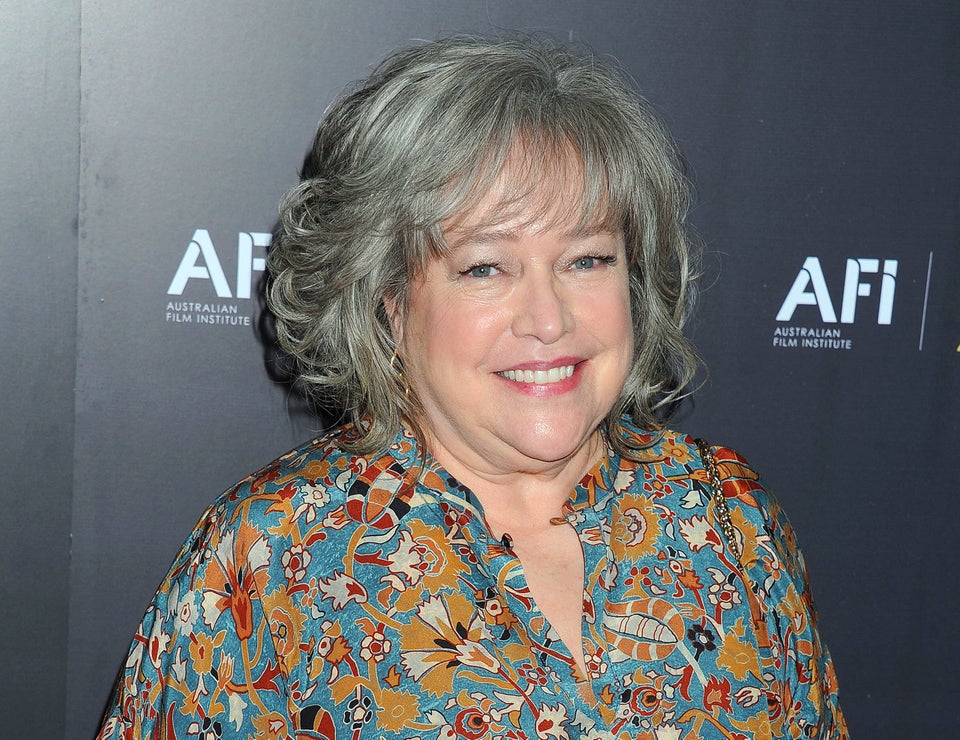 Celebrities Who Have Faced Breast Cancer