With violent unrest mounting in Libya, where protesters are demanding the removal of dictator Muammar Gaddafi, thousands are fleeing the country seeking safety and stability.
An estimated 75,000 people have left the country since February 19. Tens of thousands more are waiting in border areas, eager to be allowed to cross.
Most of the people leaving are Egyptians and other non-Libyans who were working in the country when protests broke out. According to the BBC, "Vietnamese, Indians, Turks, Tunisians, Chinese and Thai workers" are also among the refugees.
Libya's borders with Tunisia and Egypt are flooded with people, desperate to get out of the conflict-riddled nation. Without sufficient food, water, housing and other resources, the situation could rapidly escalate to a dire fight for survival for many refugees.
There were simply too many people crossing too fast, overwhelming Tunisian authorities, aid agencies and volunteers trying to get a handle on what the United Nations called a humanitarian catastrophe in the making.
Find out which organizations are on the ground at the Libyan border, providing humanitarian assistance to people in need, and how you can support relief efforts: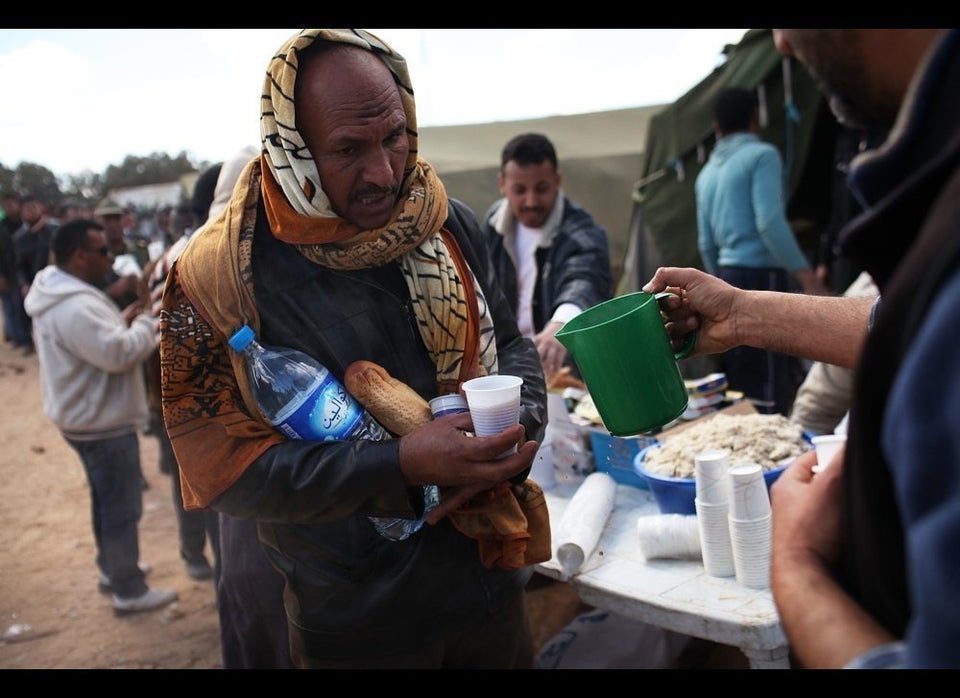 5 Ways To Help Libyan Refugees
Related
Popular in the Community