"To know even one life has breathed easier because you have lived. This is to have succeeded." – Ralph Waldo Emerson
Were they once loved, or are they loved, I ask myself? "How did these kids go from their homes to shelters, to living in abandoned buildings, to card board boxes on the streets? The streets are scary and it takes a certain mindset to endure the environment and what may surround them. It must rob them of their identity, who were they? Their dreams crushed; what did they aspire to be when they grew up? Their hearts are broken as it hardens their souls and hope is lost. Who were they before they became labeled as "at risk kids or runaways?"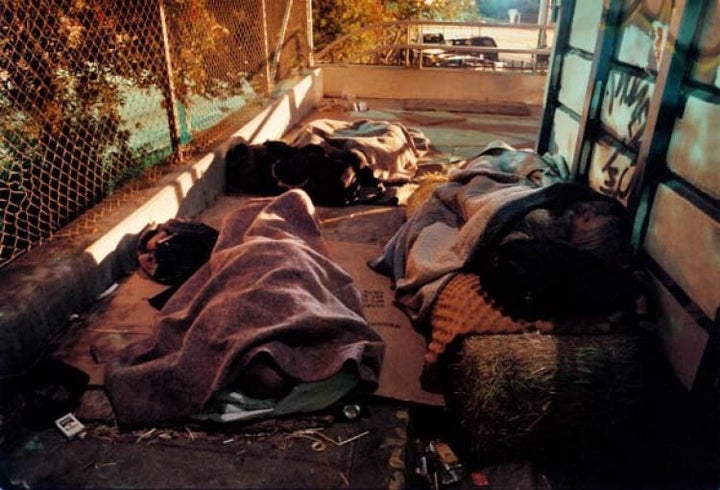 According to The National Runaway Switchboard an astounding 1.3 million homeless youth are living unsupervised on the streets nationally. And in Las Vegas alone, thousands of students become homeless every year. Clark County School District officials in the recent years have identified a compelling 11,000 students seeking homeless services but the district figures are only including enrolled students, not including thousands more that have dropped out of school and are living on the streets or shelters.
Though, each of the youth come from different backgrounds and cultures and have a unique story to tell; many of them are forced to leave their homes due to some family trauma. Research shows, 1 in 7 young people between the ages of 10 and 18 will become homeless. Young people in shelters and on the streets, have reported that their parents told them to leave or knew they were leaving and didn't care. Approximately, 40 percent of homeless teens identify as LGBT. Family rejection based on sexual orientation and gender identity was the most frequently cited factor contributing to LGBT homelessness. And 21-40 percent of homeless youth had been sexually abused or beaten by their care takers.
"A society's destiny rest on how it treats its children." - Robin Grille

Looking at how education plays a role: United Way and other independent researchers argue, the number one contributing factor to the homeless epidemic amongst homeless teens, is the lack and quality of early education in Nevada. Research shows, high quality education early on, can improve academic, social skills and lifetime outcomes for children especially those from families living below the poverty line.
According to Education Commission of the States, as of March 2014, 11 states required school districts to offer full day kindergarten and 34 states required districts to offer half day Kindergarten. Nevada has joined those states with a full day requirement, which was implemented in the School Year 2016 -2017.
As, I conclude, I didn't want this article to be brimming in negative and statistical rain of discouragement. However, I wanted it to be an eye opener!
"There is no greater insight into the future than recognizing … when we save our children, we save ourselves." Margaret Mead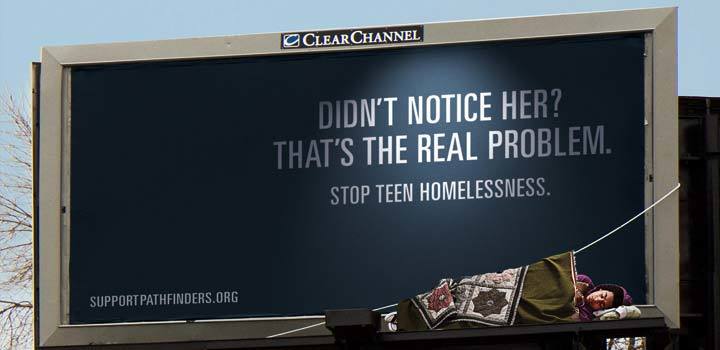 The pain is real but there is hope. As a community, you can't keep pretending that troubles don't exist, it is all around us and some are in the depth of shadows we cannot see. It is our hope, that the darkness won't last forever and thus, the shadowing of the clouds can lift and the light can shine through. These young people need our help and it is our duty as good citizens; whether it would be schools, organizations, public figures or good hard working people like you coming together; we can create miracles in their lives and give them hope, and a chance to re-build their lives for a better future.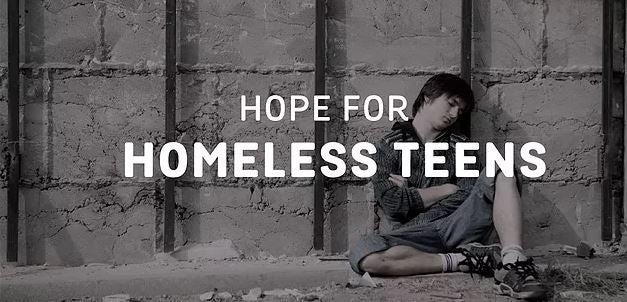 It is my pleasure to invite everyone and anyone to this wonderful community event! On Saturday, May 20, 2017 from 11:00 am. to 3:00 pm. Come join us at Great Harvest Bread Company at 6475 N. Decatur Blvd, Ste 150, in the Costco Shopping Center.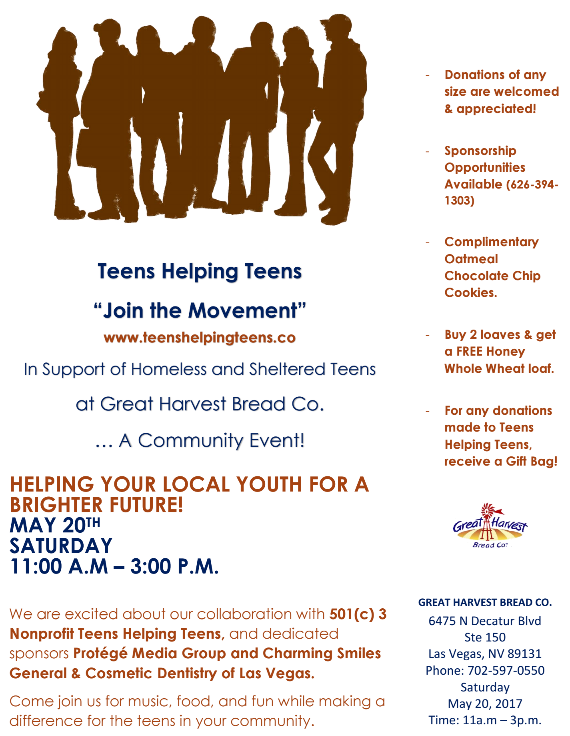 This event will be raising funds, collecting critical summer supplies, and providing education to attendees to help be part of the solution on helping our local youth. Change Makers, Marie and Tony Roan will be joining the movement and has opened their hearts and bakery to Teens Helping Teens "Join The Movement" In support of homeless and sheltered teens at Great Harvest Bread Company. The Change Maker Sponsors are: Protégé Media and Charming Smiles General & Cosmetic Dentistry of Las Vegas.

Founded in 2012 by Siena & Savannah Prenger - Teens Helping Teens (THT) is a 501 (c) (3) nonprofit teen organization, founded by teens, who want to educate and facilitate PEER TO PEER support for their brothers and sisters in need.
If you have a chance to change the life of a homeless teen, then you have a chance to change the world!
Teens Helping Teens goals are to make it a National Movement! "We want to connect teens in need to teens, who can help across the country coordinating schools, community liaisons, gathering regional statistics and needs."
A NATIONAL MOVEMENT to get more teens involved:
Do the Math! 300,000 teens living in Las Vegas -7000 of teen are homeless = 293,000 of teens are left to help!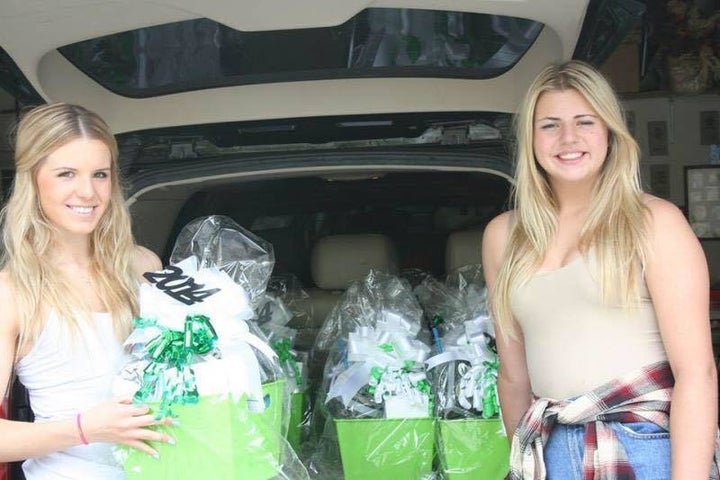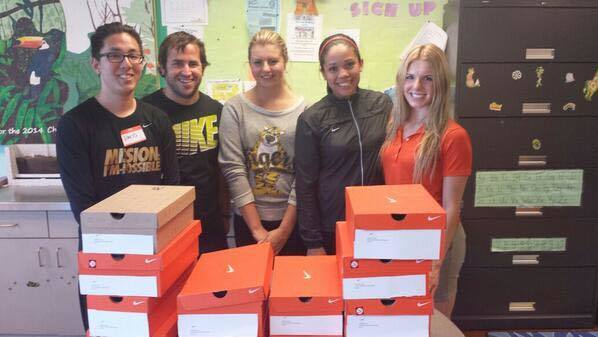 The fastest way to help is to spread the word! Use your sphere of influence on Facebook, Instagram, and Twitter to help Teens Helping Teens grow. Hold a drive at your school, church or club. Just cleaning out your closet can help a foster or homeless teen fit in.
Emergency back pack foods, water, socks, fast food gift card, bus passes, phone calling cards, hygiene kits, sunscreen, school supplies, backpacks, tutors, books (any age) and blankets.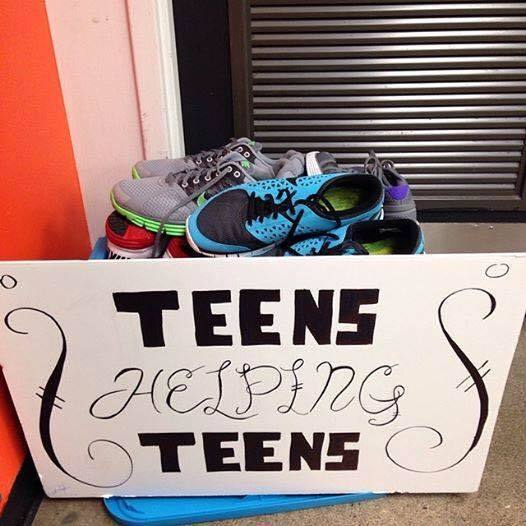 "Join The Movement" Contact Teens Helping Teens:
For homeless teen support email: savannah@teens-helping-teens.com
For at risk youth and kids in shelter donations or volunteering: email: siena@teens-helping-teens.com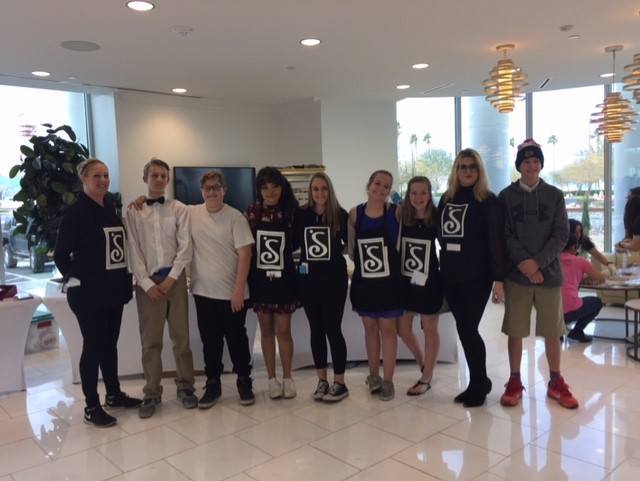 "I believe that children are our future. Teach them well and let them lead the way. Show them all the beauty they possess inside." Whitney Houston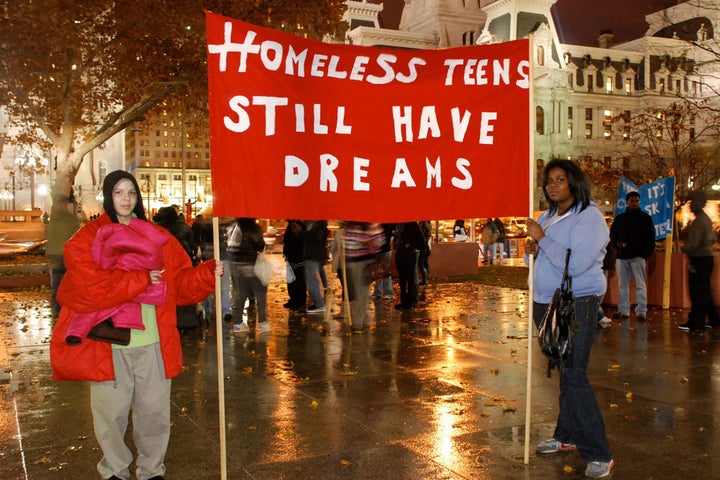 Related
Popular in the Community