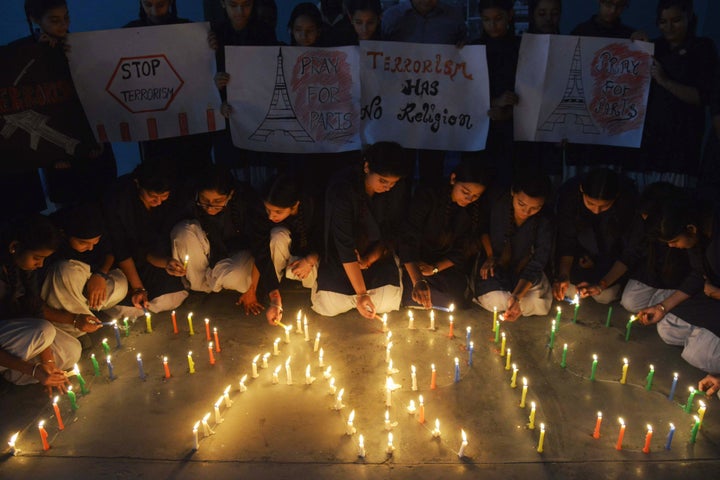 A series of coordinated deadly attacks took at least 129 lives in Paris on Friday. But the terror couldn't claim local and international supporters' commitment to supporting the reeling city.
A number of aid organizations, local groups and tech companies have come together to help victims and surviving family members as they begin to process the trauma.
This is a developing list and will continue to be updated.
Support French Red Cross' Rescue Efforts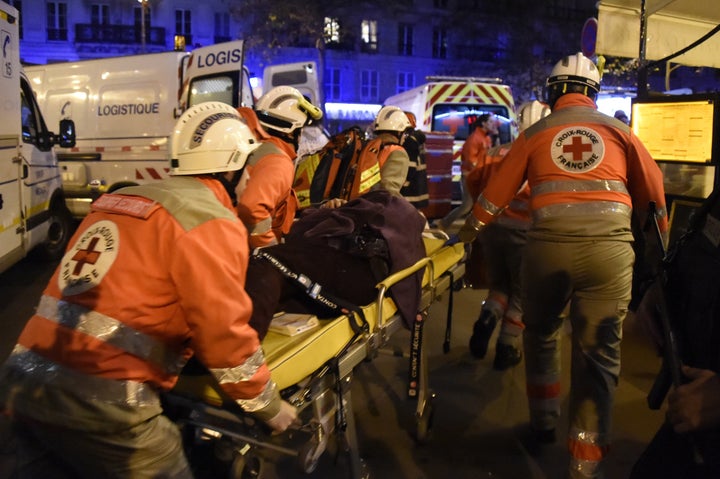 Within the first hour of the attacks, the French Red Cross deployed more than 340 volunteers and launched its action plan for multisite intervention to support the public authorities.
The teams brought their services to the reception and psychosocial support centers, which were set up at the Hotel Dieu hospital and the local town hall. Volunteers also helped out at call centers set up by the foreign ministry.
"In these terrible moments, our thoughts are with the families and friends of the victims," Jean-Jacques Eledjam, president of the French Red Cross, said in a statement.
Learn more about the French Red Cross' work and how you can get involved here.
Support Family Of Eagles Staff Member Killed In Bataclan Shooting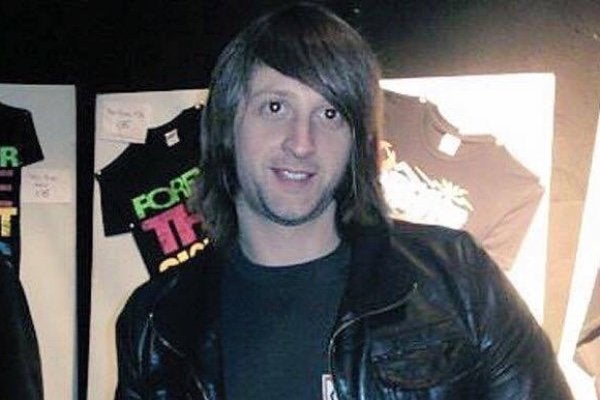 Nick Alexander, a British man who sold merchandise for the rock bank Eagles of Death Medal, was one of at least 89 people who were killed on Friday night at the band's concert at the Bataclan concert hall, the Los Angeles Times reported.
Initially hoping to support Alexander's family, close friend Miguel Benavides started a GoFundMe campaign that's raised more than $65,000 as of Monday afternoon. Due to the overwhelming support, Benavides noted that that the fund will now expand its mission to take "care of more than just Nick."
"[He] died doing the job he loved and we take great comfort in knowing how much he was cherished by his friends around the world," Alexander's family said in a statement, according to the Times.
Learn more about the Nick Alexander Memorial Fund and how you can get involved here.
Help Foster Peace In France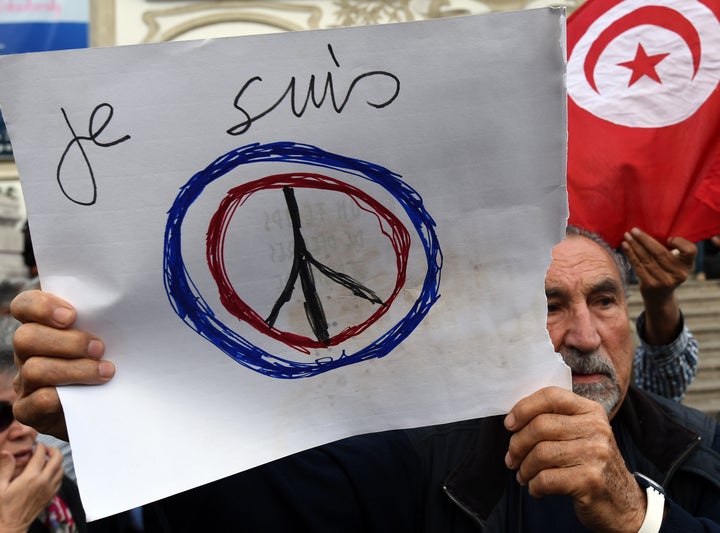 All donations to the Friends of Fondation de France will be granted to Fonds du 11 Janvier, an initiative that was started after the attacks of January 11, 2015 in Paris. The goal is to foster respect for others, intercultural dialogue, knowledge of religion, cohesion and living together. The goal is to "pay special attention to the development of critical thinking of young people and the prevention of violence."
Learn more about the Friends of Fondation de France and how you can get involved here.
Open Your Home To Stranded Travelers
Taking a cue from Parisians' hospitality, supporters in the U.S. started opening up their homes on Friday night to European travelers who had nowhere to turn due to airline cancellations and delays using the hashtag #strandedinUS.
Reach Out To Loved Ones Affected By The Tragedy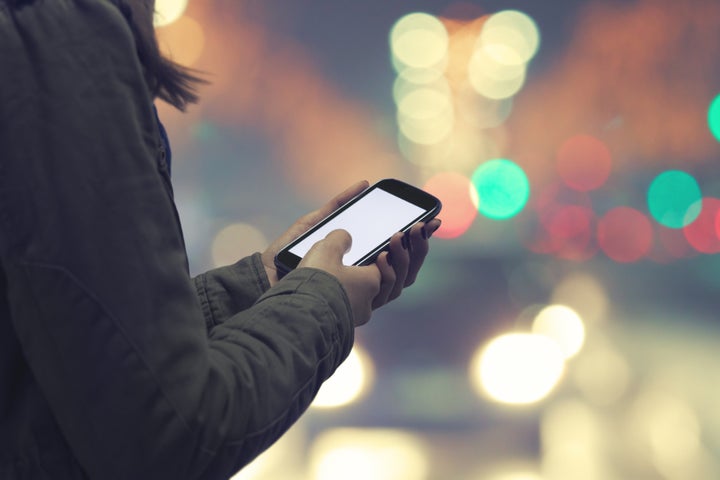 A number of phone and tech companies are making it easier for families and friends to stay connected to loved ones in the wake of the Paris attacks by offering free international services. AT&T customers, for example, can call and text France for free through Nov. 17. Google also made all international calls to France via its Hangout app free. And for the next few days, Skype users can make international calls to mobile phones and landlines in France free of charge.
Read More Paris Coverage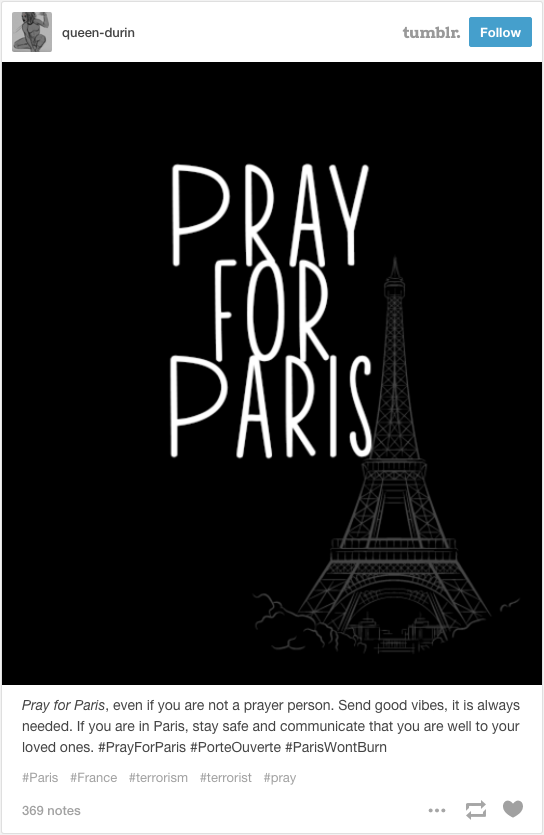 Messages Of Solidarity For Paris