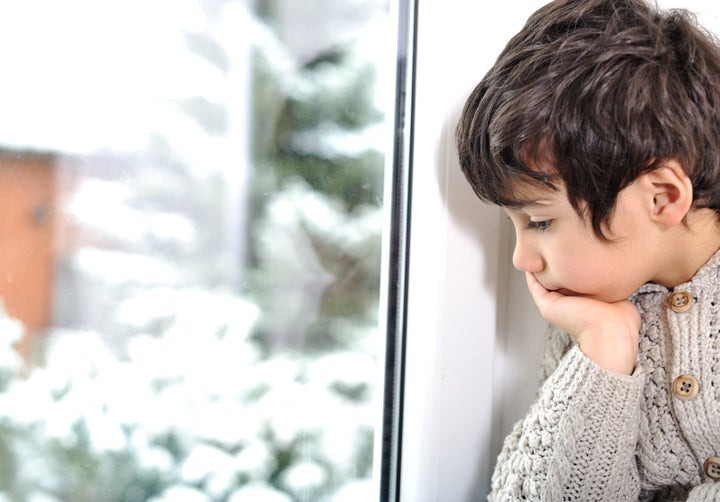 Holidays are tough, even without the added stress of divorce. Whether you are in the middle of a divorce, or have just finalized a divorce, celebrating this year's holiday season with your children may seem almost impossible. However, there are things that you can do to help your children survive their first holiday season with divorced parents, as well as to help them remember that this is a season of joy, appreciation and celebration.
1. Don't make them feel guilty about being with the other parent. Not being with your children on a holiday can be extremely difficult, especially if it's the first holiday season after a divorce. You need to remember that your children are also adjusting to not being with both their mother and father, and that this is one of those times when you need to put on your big girl or boy pants and put your children's feelings above your own. While it is acceptable to let your children know you will miss them over the holiday, it is completely unacceptable to make them feel guilty about being with the other parent and leaving you alone. Instead of dwelling on the fact that your children won't be with you, let them know that you do have plans, and share in their excitement about the things they are going to do with the other parent.
2. Don't make them feel guilty about the presents they receive from the other parent. The reality that divorce significantly impacts discretionary spending is often surprising to people going through divorce. What they don't seem to realize is that the income that barely supported one household is the same income that is supposed to support two households after a divorce. Whether it is the parent paying support thinking he or she is paying too much, or the parent receiving support thinking he or she is receiving too little, both parents' purchase power has been significantly diminished. While it is completely acceptable to explain to your children that you are on a stricter financial budget right now, it is not acceptable to blame the situation on the other parent (even if you are 100 percent certain it is his or her fault). When your children receive an expensive toy, iPhone or gaming system, don't take their joy away by saying something like, "It must be nice that your father/mother was able to afford to get you that gift while I'm just trying to keep food on the table." The only result from a comment like that is your children will feel guilty and won't want to share things with you. Instead of finding fault with the other parent, try saying something like, "How cool. Can you show me how it works?" Watch their excitement and desire to share their happiness with you. Years from now they won't remember the toy, iPhone or gaming system, but they will remember how you made them feel.
3. Spend time with family and friends even if it isn't on the specific holiday date. Sharing your children on holidays is one of the most difficult aspects of divorce. However, there is no rule that says you can only eat turkey on Thanksgiving, only open presents on Christmas Day, or only open one present each night of Hanukkah. If your children are going to be with your spouse on a holiday, be thankful and share your joy with them on another night. Invite friends and family over to celebrate the holiday when your children are with you. I promise, your children will not complain that they received too many presents.
4. Start new traditions. A tradition is something handed down from generation to generation. In other words, it is something your children will hand down to their children, and so on. The fact that a divorce may change the traditions of a family does not mean that you can't start new traditions. Instead of grieving over what will no longer be, start new traditions of your own! Let your children take part in deciding what new traditions would be fun. Who knows, maybe having your children come up with ideas for new traditions becomes a tradition in and of itself.