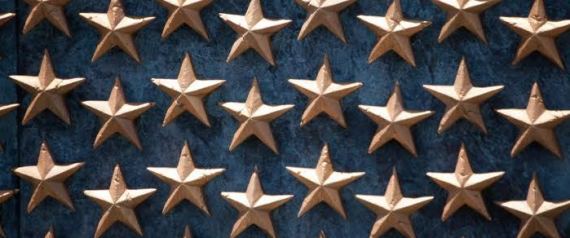 Have you ever thought about hiring a military veteran for your company, but stopped there? If so, you're not alone. Like many of us, you may not know how to source the best match for your organization. Or you may want to save time and hire through your usual channels. Don't. Unless you expand your hiring scope, you're missing out on an opportunity to build a stronger, more competitive company culture. It's time to start thinking proactively about veterans every day of the year, and not just on Veterans Day.
Unparalleled Team-Building Skills
Veterans have the strongest management and operational experience in the marketplace. Their team-building skills are unparalleled. Veterans understand diversity because they represent every color, culture and lifestyle nuance in the rainbow. They've also trained with, lived with and protected every type of personality you find in the corporate workplace (and jungles beyond). Bottom line, they know how to assimilate.
Veterans bring these strengths to the workplace. Whether your office is full of skateboarders, MBAs, or international hires, veterans fit in. By dint of their training, they bring extra bonuses, too. They've been trained to recognize the signs of someone under unmanageable stress (run 200 attack missions out of Iraq, and it's unavoidable). So they have innate radar for identifying potential trouble spots in a company's culture and often have the gift of knowing instinctively how to diffuse them. And if your goals include hiring more women, the ranks of military veterans include many.
Easter Seals Dixon Center, the Veteran Staffing Network And Other Resources
Easter Seals Dixon Center leverages a nationwide network of community-based programs to help veterans succeed in meaningful employment. Easter Seals' Veteran Staffing Network is a staffing agency that provides temp-to-perm, contract, and direct-hire placements with the goal of putting veterans on a meaningful career path. Their Toolkits & Training resources are rich troves of information and statistics of particular value to human resource professionals who want to learn facts about what veterans bring to the bottom line of businesses. (Less turnover is one.) They have also created a series of humorous PSAs to counter misperceptions regarding veterans.
Join the Club...An Elite One
When you become involved in hiring veterans, you benefit in highly pragmatic ways --including becoming part of the nationwide network of veteran supporters.
Aspire to work with companies like Chase, Disney or First Data, the nation's largest credit-card processing company? Scores of powerful, high net worth business leaders support Easter Seals and other organizations that employ veterans. So when you hire veterans and become active in the organizations that support them, you join a private club of some of the most elite power brokers in business. That is one strong recipe for success. Hiring veterans will help you attain it...and much more.
Related
Popular in the Community