The season of summer flings is nearly upon us, and while we're food experts, not dating gurus, we do know a thing or two about feeding the stomachs (and, well, hearts) of the opposite gender.
Whether you're a guy or a girl, inviting a date back to your place, at 7pm (rather than 3am) can be both an exhilarating and intimidating experience. Dining chez toi is clearly more intimate than dining at a restaurant, which can be good if you're hitting it off, and bad if you're a bit shy or awkward. At its best, cooking for a potential mate (or mere summer fling) lets you reveal your talents and tastes. It's offbeat, economical, and fun. Here are our tips for helping your kitchen make you the most eligible bachelor/ette in town. (If dinner goes well, check out our Ways to Make Someone Fall in Love with You over Breakfast.)
--Cara and Phoebe,
THE QUARTER-LIFE COOKS
**Tips and Tricks**
Assess Your Experience. No matter how cocky you normally are, being honest about your cooking ability in the lead-up to an at-home date is crucial. If you haven't cooked a lot, or cooked a lot for other people, stick with something simple. It's not the best idea to invent a brand new dish when your love life is on the line.
Make Ahead... Choose food that keeps well, and make the bulk of your meal in the morning or even the night before. Wash up any dishes you're done with long before your esteemed guest arrives--you want your kitchen to be neat. Stews keep for days, salad dressings can be made in advance, and onions, garlic, and carrots can all be chopped ahead of time.
Recipe:> Red Wine-Braised Short Ribs, Late-Summer Chicken Stew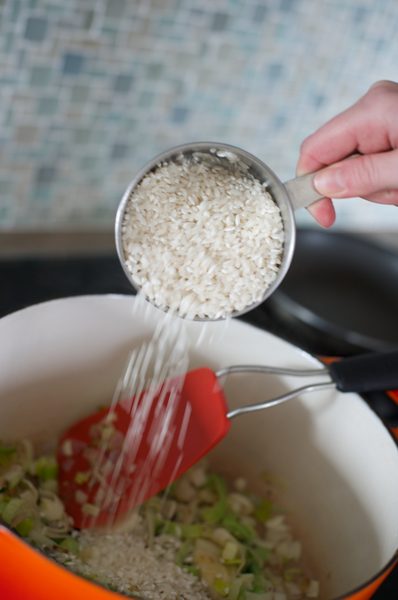 ...But Don't Finish Everything.
You'll want to show off your cooking prowess once your date has arrived. Be sure that
risotto
needs one more stir or that chicken one more baste. Talking while cooking is less awkward than talking while gazing deeply into each other's eyes. It gives you something to do with your hands, not to mention a point of conversation ("This steak and I go wayyy back").
Save One Special Task. Give your date something small and foolproof to do while you place the finishing touches on your dish. Cooking together is fun, and remember--having something to do with your hands prevents awkward eye contact and awkward silences.
Open a Bottle of Wine. Does this go without saying? Cocktails first can be nice, but they're surely not required. Don't serve beer unless you're sure your date likes it; some people, unfortunately, don't.
Avoid Clichés. Sure, some women might not drink beer, but they don't want to be served salad and seared tuna. And maybe men don't always want burgers (though maybe they do...).  Try to serve something surprising--aim for classic with a twist.
Recipe: Pork Burgers, Lemon-Garlic Roasted Chicken Breasts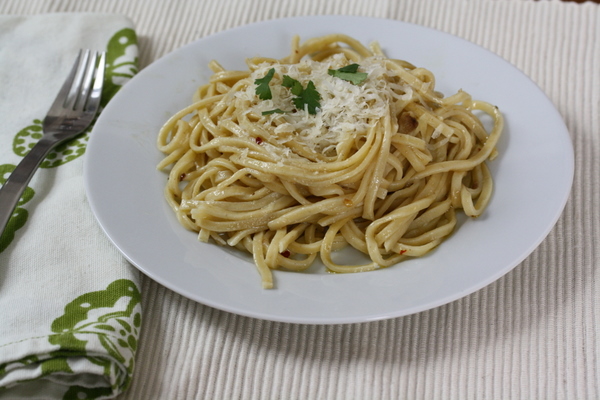 When in Doubt, Stick with Italian. Cliché or not, a simple Italian meal is always heart-winning. Baked pastas allow you to endure the steam facial before your date arrives. Risottos cook slowly and steadily, and stirring them might ease your nerves.
Recipe: Al Forno Conchiglie with Five Cheeses, Butternut Squash Risotto
Inquire about Dietary Restrictions. To be safe, make sure you find out what your date does and doesn't eat before you go shopping. If your date doesn't eat much of anything (tale from the trenches here), you may have encountered a deal breaker before you've even checked out his/her table manners. Otherwise, here are some targeted dishes to help you through.
Vegan/Vegetarian Recipe: Red Wine Braised Lentils with Veggie Sausage
Gluten-Free Recipe: Chicken Tagine with Preserved Lemons and Fennel
Dairy-Free Recipe: Seared Scallops with Sweet Corn and Tomatoes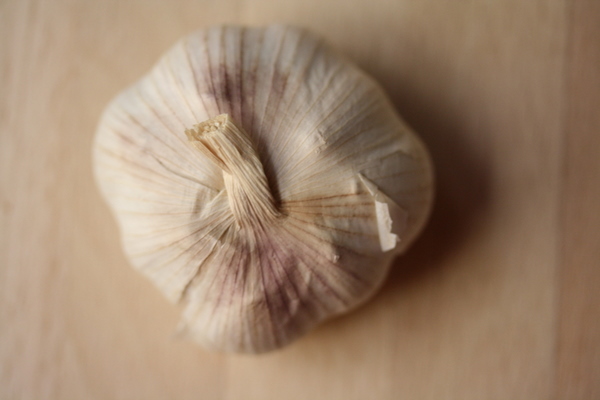 Consider the Aroma. Dinners that might not stink up a restaurant can be frustratingly fragrant in a small kitchen. Unless you've got the most powerful kitchen fan in the world, you'll normally want to steer clear of curry powder and fishy fish. Also, consider your own aroma and try not to use excessive garlic.
Consider Your Teeth. Beware of foods that have a habit of getting stuck in your teeth. Pesto has been known to kill the mood on more than one occasion.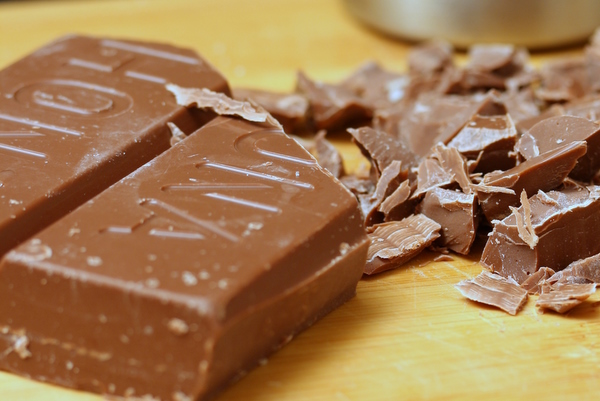 Serve Dessert. Not only does it prolong the romantic moment, it also gives you a chance to make up for any gaffes that might have occurred during dinner. Chocolate can take the form of brownies, mousse, and ice cream with hot fudge sauce.
Be Safe. Don't invite anyone over you haven't met before. Fourth or fifth dates are good times to cook for someone new. Dorky as it may seem, asking a roommate to stick around (in her room, of course) might be just the reassurance you need when having someone you don't know that well over to your place. (We know, you're no idiots, but we couldn't help ourselves!)
Calling all HuffPost superfans!
Sign up for membership to become a founding member and help shape HuffPost's next chapter