I remember as a kid watching figure skating with my grandmother. The skill, dance moves and pure talent had me in complete awe. I always wanted to be a professional figure skater so at a young age took lessons. As I got older I realized the industry was more about weight requirements and less about "fun". Never in my wildest dreams did I think those lessons would benefit me later on in life when I had children. Here are some great tips if you want to take child of any age out ice skating.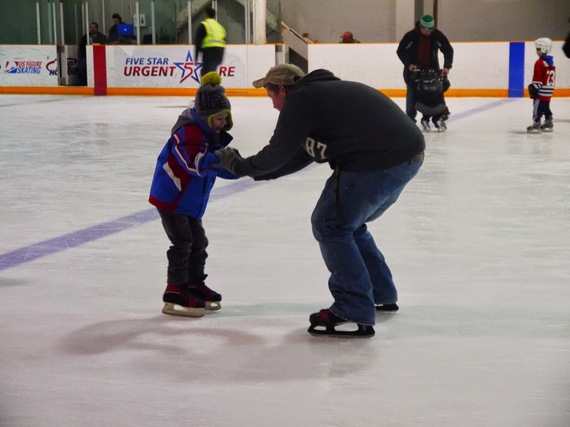 ❄ Dress in layers. Like my Mom always says you can take off clothes but never put them on if you don't have them!
❄ Rent skates, Hockey skates are usually great for beginners!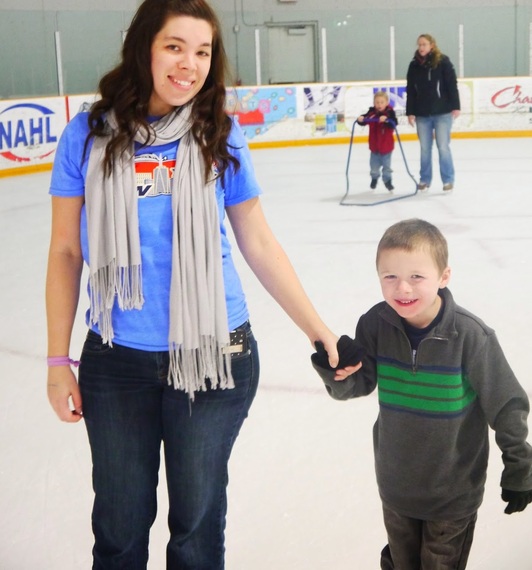 ❄ Don't tie the skates too tight because this may leave blisters, although blisters usually happen no matter what so wear long socks!
❄ Bring some friends or extra adults with you. This helps with balancing first timers.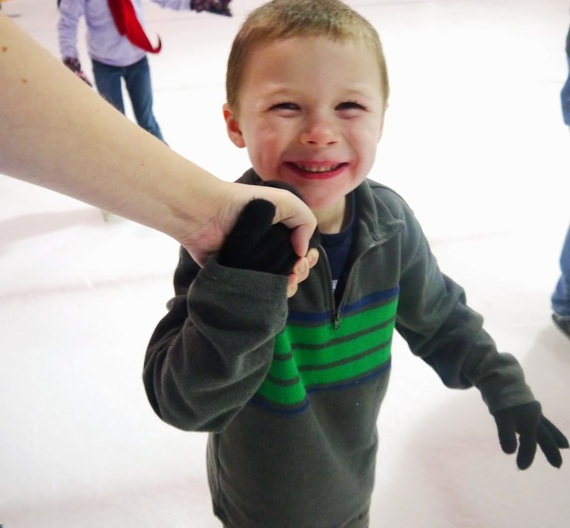 ❄ Be patient, it's scary when you first go out on the ice so take it slow.
❄ The fear of falling always get people. I always purposely slide on the ice to show it's not so bad and part of it. Fail get back up, no big deal.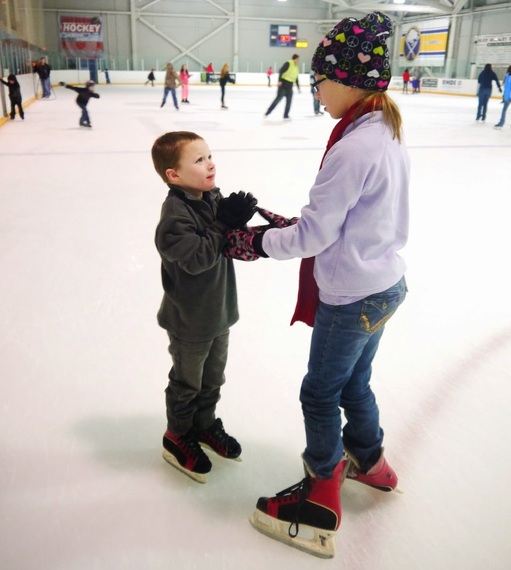 ❄ Lend a hand or rent a metal balance tool to help you on the ice.
You can also hold onto the side of the rink.
❄ The best advice I can give you is this, HAVE FUN!!! Ice skating is fun, even if you fail, are cold, are not very good. Try not to be a perfectionist about technique but rather enjoy being on the ice. Trust me if kids are having fun they won't want to leave the ice once they get on it!
Original post: http://www.westernnewyorker.org